The arava institute in the news
For the most up-to-date mention of the Arava Institute in the news, check out the articles below. Please note that the opinions expressed in these articles do not necessarily reflect the opinions of the Arava Institute and its affiliates.
---
Israeli, Palestinian environmentalists aren't waiting on Trump peace plan
By Akiva Eldar – Al-Monitor
September 28th, 2017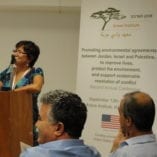 "At the conference in Ketura, I met Israelis, Palestinians and Jordanians who traveled all the way there to promote initiatives that would ensure clean air and water for their children. Because even if they cannot by themselves end the bloody conflict, they still want their children to breathe pure air and drink clean water. Similarly, David Lehrer, the director of the Arava Institute for Environmental Studies that promotes cross-border environmental cooperation, said, 'The environment cannot wait for a future peace agreement that may come one day. The environmental problems are hurting us now — both us Israelis and our Palestinian and Jordanian neighbors. Only by working together will we be able to protect the environment, public health, clean water and pure air. We owe it to ourselves and to future generations.'"
To read the full article click here.
---
Arava institute holds 2nd annual conference
By Calev Ben-David – i24NEWS
September 13th, 2017
"Dennis Ross came here to make a statement that although the political process is so frozen right now, and hope seems so distant, there are some areas, and the environment is one of them, where perhaps there can be some sense of faith and trust."
To watch the full broadcast click here.
---
From Germany to Kenya to Israel – Volunteering with 'Furrows in the Desert'
By Rooting for a Green Israel – The Jerusalem Post
September 5th, 2017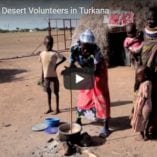 "Work in Turkana includes providing agricultural training, equipment and professional accompaniment. Advanced Israeli technology is also utilized to install solar-powered water pumps to irrigate the fields. Agricultural crops being produced by Turkana farmers include dates, melons, watermelons, eggplants and okra. These are not crops that the locals were previously familiar with, so the volunteers had to teach them what to do with these vegetables and how to cook them."
To read the full article click here.
---
Bennington College Conflict Resolution class begins at BBA
By Cherise Madigan – Bennington Banner
August 30th, 2017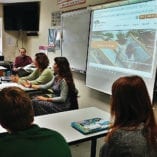 "'I think it was important to bring the two alumni from the Arava Institute to the class since it puts a real face and presence of what we read about,' said Cohen. 'Broadening the horizon, getting the big picture, and the nuances of a conflict also contain lessons that can be used here as well.'"
To read the full article click here.
---
Arava builds collaboration to solve environmental problems of Israel and its neighbors
By Ellen Weisman Strenger – Voice at the Shore
August 16th, 2017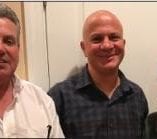 "Rather than encouraging students to avoid political discussions, the institute addresses political differences among students from the very start. All students begin their studies at Arava with a 'peace-building leadership seminar,' which trains them in how to deal with their differences and talk about them, said Hamed. This seminar 'teaches students how to discuss differences and to understand the narratives of other students.'"
To read the full article click here.
---
Cross-Border Environmental Cooperation
By Linda Gradstein – The Media Line
August 13th, 2017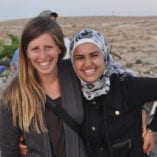 "Shiha, who is also a serious break-dancer, spent two semesters at the Arava Institute at Kibbutz Ketura in southern Israel and he says it changed his world view."
To read the full article click here.
---
Arava: Leading from the ground up
By Rabbi Michael Cohen – CONTACT
August, 2017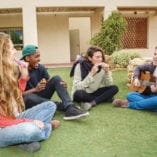 "Mitigating climate change, the promotion of renewables, addressing food and water scarcity, strengthening women's rights, working towards less violent conflict worldwide including a just settlement of the Arab-Israeli conflict, are challenges we face. They call for leadership, activists, and activism. On face value they may appear separate, but on another level they are interrelated. For 20 years, these issues have been addressed on a kibbutz in the southern Israeli Arava desert valley along the Israeli-Jordanian border at the Arava Institute for Environmental Studies."
To read the full article click here.
---
AN OASIS OF HOPE
By Steve Linde – The Jerusalem Report
July 11th, 2017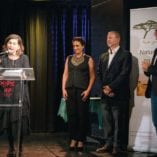 "In this little speck of the Arava you can
always find Israelis, Palestinians, Jordanians
and Americans who live and study
together, and manage their differences in a
civilized and peaceful manner," says Daniel
Shek, who heads the Arava Institute for Environmental
Studies' Public Council."
To read the full article click here.
---
GAZA, A LOOMING HUMANITARIAN DISASTER
By David Lehrer – The Jerusalem Post
July 9th, 2017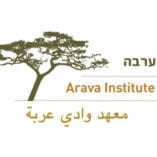 "Most water in Gaza is coming from the shared coastal aquifer with Israel, which due to over-pumping on both sides has led to sea water seepage, making most water in Gaza undrinkable. The further reductions in the electricity supply due to downed power lines from Egypt, dysfunctional or destroyed infrastructure within Gaza, and a cutback in Israeli-supplied electricity due to the PLO dispute with Hamas will only make life in the Gaza Strip more unbearable."
To read the full article click here.
---
If Palestinians And Israelis Can Cooperate On The Environment…
By David Lehrer, Tareq Abu Hamed, Miriam May – Huffington Post
June 16th, 2017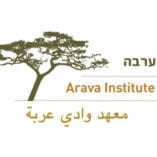 "How can a small Institute in the middle of nowhere accomplish this? As Margaret Mead famously said, 'Never doubt that a small group of thoughtful committed citizens can change the world; indeed, it's the only thing that ever has.' In fact, the Arava Institute, from its inception was committed to educating and working beyond borders. At the Arava Institute students ― Jordanians, Palestinians, Israelis and citizens of the world, largely North Americans ― are actively trained to respect each other by learning about environmental challenges together and by intensive peace-building leadership seminars. These students are increasingly in positions to make a cooperative future possible."
To read the full article click here.
---
Singer Noa lashes Tel Aviv official for bid to nix gig
By Jessica Steinberg – The Times of Israel
June 14th, 2017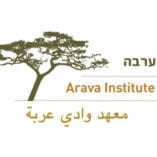 "The celebratory evening taking place Wednesday marks 20 years for the Arava Institute, an environmental and academic program located in the desert, and honors the work of Nini, Miriam Sharton, Uri Shanas and Monther Hind, all supporters of the institute."
To read the full article click here.
---
Guest Speakers
Rotary Club of Skokie Valley
May 23rd, 2017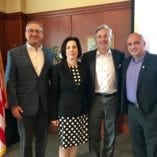 "The Center for Transboundary Water Management, directed by Dr. Clive Lipchin, provides a platform for regional water professionals and policy makers to cooperate in water conservation, desalination, wastewater treatment and education. The Center facilitates direct communication among regional water professionals in the three lower riparian states of the Jordan River and Dead Sea Basin (Israel, Palestine and Jordan). The open dialogue that is made possible by the center enables the flow of data and, most importantly, establishes long-lasting relationships built on trust and integrity between those who are responsible for the sustainable management of the region's fragile water resources."
To read the full article click here.
---
CLEAN WATER INITIATIVES PROMOTE COLLABORATION ACROSS MIDDLE EASTERN BORDERS
University of Michigan Seas Alumni
May, 2017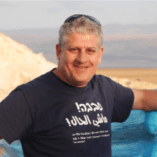 "Lipchin is also piloting technologies that decontaminate sewage and purify greywater used for washing and showering. While sewage is broken down by bacteria in septic tanks, greywater is channeled to a gravel bed populated by bacteria and then reused for irrigation of high-value crops including olive, grapes, and citrus fruits."
To read the full article click here.
---
This amazing date tree was grown from a seed preserved since the time of Jesus
By Stephanie Buck – Timeline
May 23rd, 2017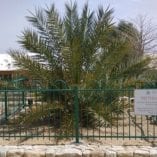 "Solowey still oversees Methuselah's upbringing. Her job consists of finding new, useful crops for the dry Middle Eastern climate. She hadn't planned to work with plants this old. 'You want me to do what?' she recalls asking her future partner, Dr. Sarah Sallon, a natural medicine researcher in Jerusalem. Working together, they could test both the plant's physical endurance and any medicinal potential that may have been lost to time."
To read the full article click here.
---
Bridges against polution
By Hodaya Turgeman – Chupchik
May 14th, 2017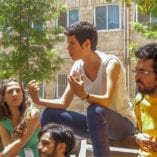 "'At the end of the day, it's not a community that only wants to connect Jordanian hip hop dancers with students from Puerto Rico, it's a place to face the reality of the Middle East, of the Israeli-Palestinian conflict. I've been in a lot of Israeli-Palestinian programs, and it's always very specific to one issue and time. At the Arava Institute, it's a continuous experience, you live with those people, make Shakshouka with them, and that opens up the opportunity for a much deeper relationship.'"
Read the full article in Hebrew or Arabic.
---
White nationalist group posts fliers with image of Hitler on Princeton campus
Jewish and Muslim students band together, promote Palestinian-Israeli initiative
By Debra Rubin – New Jersey Jewish News
May 9th, 2017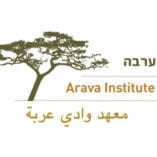 "BIP uses Israeli, Palestinian, and international engineers, but its primary engineering partners are Dr. Clive Lipchin of the Arava Institute for Environmental Studies on Kibbutz Ketura, and Monther Hind of the Palestinian Wastewater Engineers Group in Ramallah. Sharir said Lipchin took the group to the farm on which the solar panels are located and then into the village where, through a translator, they learned how the facility helps people and what still needs to be done."
To read the full article click here.
---
Arava Institute Enriches BBA Alumni
By Chersise Madigan – Bannington Banner
April 17th, 2017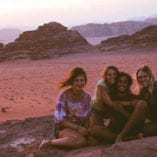 "'The Arava Institute gives students a much broader perspective on the world, which is particularly important considering issues like climate change and peace building, which are so vital to our future,' said Cohen. 'Arava becomes a place where you can not only study and live within these values, but also bring those lessons home.'"
To read the full article click here.
---
We should be having conversations about Palestine, not boycotting
By Ari Massefski – The GW Hatchet
April 12th, 2017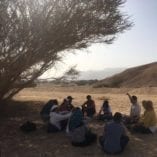 "Refusing to engage, as some students at GW are proposing, only serves to embolden hard-liners on both sides of the spectrum and makes solving the serious issues facing the Middle East even more difficult. Rather, change should be brought about through cross-cultural opportunities for people from opposing viewpoints to listen, learn and understand – opportunities that are often thought impossible, but that organizations like the Arava Institute and others prove really can exist."
To read the full article click here.
---
OUR NEIGHBORS TO THE EAST
By David Lehrer – Jerusalem Post
March 27th, 2017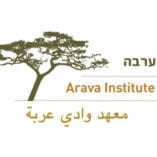 "We have had over 20 years to build strong relations with our neighbors but instead have allowed fear and security concerns to overwhelm public diplomacy.
If we continue to treat with suspicion those Jordanians who are open to engagement with Israel, is it any wonder that Jordanians remain suspicious of Israel?"
To read the full article click here.
---
A MULTI-PRONGED APPROACH TO WATER ECONOMY INNOVATION
By Anat Levy – Jerusalem Post
March 17th, 2017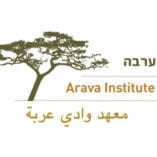 "Ahead of the upcoming United Nations World Water Day on March 22, JNF has both near and long-term visions for Israel's wastewater treatment, river rehabilitation, water reservoir, irrigation, and water education activities.
One such project for 2017 is a water reclamation and recycling program at the Beduin community of Um Batin in the Negev desert. JNF plans to connect Beduin households to on-site wastewater treatment and reuse systems to minimize environmental and public health risks, while providing high-quality wastewater for the community's irrigation needs."
To read the full article click here.
---
WHERE NATURE KNOWS NO BORDERS
By Ofek Ravid
February 26th, 2017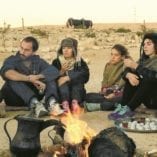 "It was great to study and get involved in projects that are valuable for everyday life and the optimization of natural resources in Jordan, Israel and Palestine. I traveled together with Jordanians to understand environmental problems around the Dead Sea, and I studied greywater systems in Auja, near Jericho, with Palestinians and Germans."
To read the full article click here.
---
Growing idealism in the desert
By Elizabeth Strom
February 23rd, 2017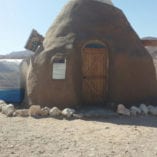 "Their work, like Gigi's, is grounded in pragmatism.  We need to grow food in the desert – how can we do that best?  We have limited access to fossil fuels – let's develop alternatives!  There are environmental problems to be solved, and if we can focus on the task at hand, in this view, we will achieve small, concrete victories which are themselves worthwhile, but which can also add up to broader successes."
To read the full article click here.
---
This Week In Palestine: Muhanad Alkharaz, developer of sustainable energy and water resources where they are most needed
By John Roberts
February 19th, 2017
Alumnus Muhanad Alkharaz in the Boston based radio broadcast "This Week in Palestine", about his experience at the Arava Institute: "It takes a lot of time, actually, to really understand that that's what's happening on the other side. And all that matters is that you listen and understand. You don't have to justify anything, you don't have to agree with anything, you just need to understand. Because the other side also has to understand you. […] I can tell you one thing, that Israelis and Palestinians usually form the strongest relationships at the Institute."
To listen to the full interview click here.
---
ISRAEL IS FIRST IN WASTEWATER REUSE, BUT PALESTINIANS ARE LAST
By Clive Lipchin – Jerusalem Post
February 19th, 2017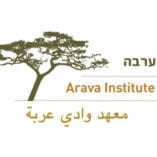 "The Arava Institute has recently embarked on a Track II negotiation process to tackle the need for a comprehensive bilateral agreement on wastewater management between the parties. The Track II process is a civil society response that includes experts and organizations from Israel and the PA to jointly promote an agreement that will serve the needs and interest of both sides so that an equitable process of both treatment and reuse can take place. The Track II process also seeks to assist the governments of both sides to formalize such an agreement even in the face of a moribund political process."
To read the full article click here.
---
Former students of Israel's environmental Arava Institute visit CU Boulder, promote peace
By Kristin Oh – cuindependent.com
February 1st, 2017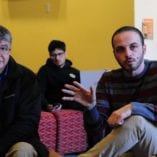 "The students develop mutual relationships with foreign countries by interacting with classmates. Their hope is that Arava alumni will help govern their countries and, as a result of a mutual respect for one another, resolve issues better and with little conflict.
For instance, Alkharaz is originally from Nablus, Palestine, whereas alumna Zuhar Weiss is from Karmiel, Israel. Despite political turmoil in their native countries, Arava has provided a platform for them to work together toward a common goal."
To read the full article click here.
---
Environmental Law Program Leads Interdisciplinary Team to Israel to Study Water Reuse
law.umaryland.edu
January, 2017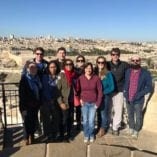 "As the New Year dawned, law students, business and economics graduate students and post doctorate scientists departed for a week-long trip through Israel to study water reuse. Funded in part by a grant from the University of Maryland Baltimore's Center for Global Education Initiatives, the students and scientists toured Israel to study water reuse and, ultimately, draft a report for Clive Lipchin and the Arava Institute focused on the Institute's efforts to incorporate sustainable water reuse technologies in the Palestinian territory."
To read the full article click here.
---
In the barren south, Israelis and Arabs work to green the Middle East
By Luke Tress – The Times of Israel
January 23rd, 2017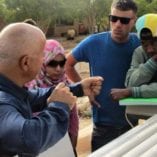 "The Arava Institute for Environmental Studies' "Off Grid Hub" tests and models technology for communities that are disconnected from public utilities like water, electricity and sewage. It is part of the institute's goal of improving environmental and human interests in the region through environmental cooperation. The tanks producing cooking gas are designed for use by Negev Bedouin, while the crops and water purification systems were developed with Kenya's Turkana region, which has a climate similar to the Arava Valley, in mind."
To read the full article click here.
---
Letter from America: A speech Kerry could have delivered in Paris
By Michael Cohen – Jerusalem Post
January 21st, 2017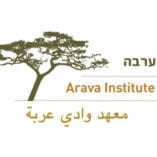 "Reduced to one of its essential components, this conflict is about land – more precisely, the borders that nations draw on the land. When we look upon the land solely as a geopolitical instrument, it is viewed as one of the major stumbling blocks to any reconciliation. However, when we view the land from an environmental perspective – which does not know from political borders, walls, or fences – a new framework opens up. For example, Dr. Clive Lipchin of the Arava Institute has pointed out the need to look at watersheds rather than political borders."
To read the full article click here.
---
If Israel Can Find Common Ground around the Environment, Why Can't Texas?
By Kate Zerrenner – Environmental Defense Fund
January 10th, 2017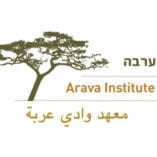 "Although ethnic, religious, and national tensions were still present, the Institute provides a safe space for people to start breaking down those barriers by establishing commonalities and trust. Finding a shared language – nature and the environment – enables students to talk about areas where they may not necessarily agree."
To read the full article click here.
---
Off-grid village with game-changing green solutions blooms in the Middle East
By Lucy Wang – inhabitat.com
January 3rd, 2017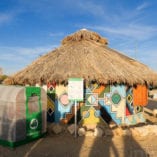 "The Off-Grid Demonstration Village serves as a crucial step of validation between the research and development phase and implementation in developing countries. This testing ground encourages startups and larger companies to experiment with new ideas and gives them a space to demonstrate their products to potential investors, educators, and other innovators. Open to visitors, this inspiring village hidden away in an unlikely place in the desert is part of a greater aim to tackle world poverty by improving the quality of life for the millions who live off grid, one clean tech solution at a time."
To read the full article click here.
2016
MASHAV INTERNATIONAL TRAINING COURSE "ENVIRONMENTAL MANAGEMENT OF NATURE PARKS AND RESERVES"
Ukrainian Botanical Journal
December, 2016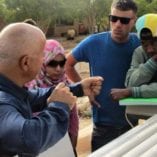 "The participants got acquainted with different approaches to nature conservation in Israel, the peculiarities of structure and functioning of various protected areas. They were provided with the most important principles of agriculture in arid and semiarid lands. They also obtained basic practical knowledge about the structure and function of arid land ecosystems and various adaptations of living organisms to the harsh conditions in a desert."
To read the full article in the Ukrainian Botanical Journal (page 621-623) click here.
---
Frankincense and myrrh are making a comeback in the Holy Land
By Ruth Eglash – Washington Post
December 24th, 2016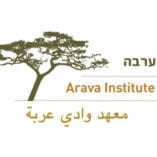 "Some called him crazy, Erlich said, as he searched for the plant over the next few years. Then he learned of a botanist who had smuggled it out of Saudi Arabia. Somehow, one sapling had ended up in Jerusalem's botanical gardens, but the tree had failed to flourish in the city's cool air. It was sent to the Arava Institute for Environmental Studies in Israel's southern desert, where Elaine Solowey, head of the center for sustainable agriculture and a biblical plant expert, began to study it and try to revive it."
To read the full article click here.
---
WPI Opens Project Center in Israel, Further Expanding Global Reach of Its Renowned Project-based Curriculum
By Alison Daffy – Worcester Polytechnic Institute
December 12th, 2016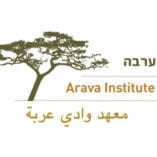 "A hallmark of the Arava Institute is its cross-border focus that fosters better Israeli-Palestinian relations. The Institute trains students from Israel, Palestine, Jordan, and other countries, and instills a proactive program to manage conflict. There, Bar-On says, environmental issues are understood to be more important than political divides. In addition to working on environmental topics, WPI students will gain conflict-management skills."
To read the full article click here.
---
Connection Point
By Zafrir Rinat – Haaretz
November 16th, 2016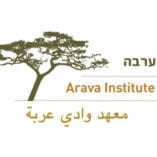 "The Palestinian village of Auja is located close to the main road crossing the Jordan Valley, near Jericho. Despite its central location and the fact that it is passed each day by many Israelis and Palestinians, its residents remain largely cut off from basic water and energy infrastructures, a characteristic situation of additional Palestinian villages. In recent years, Arava Institute staff and a group of Palestinian water engineers have been helping with the establishment of basic infrastructures in the village. These efforts were also joined by the American organization Build Israel Palestine, which has Jewish, Christian and Muslim members with the aim of supporting joint projects between the two peoples."
To read the full article in Hebrew click here.
---
Take Note: Clive Lipchin Uses Water To Promote Peace In The Middle East
By Emily Reddy – WPSU Penn State
November 11th, 2016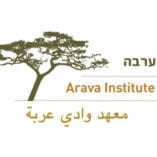 "The Arava Institute in Israel works to help Israel, Palestine and Jordan extend and share the scarce water resources in the area. The group's ultimate agenda is to use the environment to promote peace. WPSU's Emily Reddy talked with Clive Lipchin, the director of the Center for Transboundary Water Management at the Arava Institute, about managing water resources among nations in political conflict."
To hear the full radio interview, click here.
---
Ever Cycled Across Israel?
By Ken Toltz – The Huffington Post
October 28th, 2016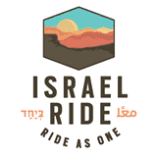 "On Election Day I will be taking off from Jerusalem along with 195 bicyclists on a 5-day adventure known as the Israel Ride. We have been asking friends and family to support our ride by contributing to the well-known Israeli environmental program – Arava Institute – that brings Arabs, Jews and Christians together in a model of cooperation to learn environmental stewardship of the holy land they all share."
To read the full article, click here.
---
An issue without borders draws Israelis, Palestinians together
By Michelle Schein – The Jewish Voice
October 13th, 2016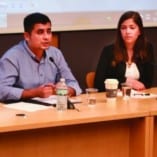 "Both speakers spoke of their deep desire for real coexistence, which can develop from respect for humanity and religion and from communication and cooperation, on an issue that has no borders, such as protecting the environment."
To read the full article, click here.
---
Shimon Peres, Sarah Silverman and Israel's quest for solar energy
By Yosef I. Abramowitz – Jerusalem Post
September 29th, 2016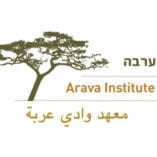 "It is classic Peres, at his very best. Deep voice, poetic words, inspiration as bright as the sun that day. Jucha, in setting up the visit, knew the idealism of the people of the Arava is what would give Peres energy, and Peres, on his tour of the experimental solar park at the Arava Institute, returned the favor to all around him. He implores us to fight the bureaucracy until we win the solar battle."
To read the full article, click here.
---
Israeli solar tech could make clean water a global reality
By Sharon Udasin – Jerusalem Post
September 22nd, 2016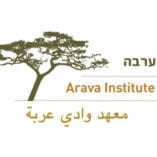 "Remote villages around the world world that lack access to both electricity and potable water may soon be able to quench their thirst, with the development of an Israeli solar powered water distillation system."
To read the full article, click here.
---
The Israeli Desert through the Eyes of students from all over the world
By Ziv Reinstein – Walla.co.il
July 28th, 2016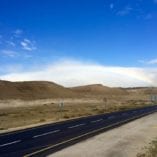 "As part of the [photo] competition, students were asked to take a picture that to them represents the unique experience of studying in an isolated place like the Arava desert. Among the most remarkable images in the exhibition are photos taken by students from the Arab city Umm al-Fahm (Israel), Mendoza (Argentina), New York and Colorado (US), as well as a photo of an Israeli student from Ashkelon."
To read the full article in Hebrew, click here.
---
Arava building network of scientists, policymakers
By Sue Fishkoff – Jweekly.com
July 21st, 2016
"The institute opened at Ketura in 1996 aiming to facilitate cross-border cooperation in the face of conflict. By focusing on finding real-world solutions to environmental problems affecting the region, the institute has forged ahead through wars, terror scares and regime changes, bringing together a diverse group of students each year: one-third Israeli Jews, one-third Arabs and one-third international."
To read the full article, click here.
---
Trees need love too: Single Israeli palm seeks girl seed for hot dates
JNF Impact
July 18th, 2016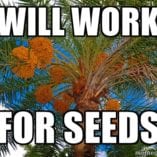 "In what was thought to be a botanically impossible feat, Dr. Elaine Solowey of JNF partner the Arava Institute for Environmental Studies (AIES) managed to sprout a date palm from a 2,000-year-old seed excavated at Masada. Now she's looking for a female seed to procreate with that miracle male tree, thereby continuing the species. We're so proud of the AIES' work, we thought we'd give this tree with ancient roots a little modern help finding its basheret."
To read the full article, click here.
---
Naked mob photographer Spencer Tunick returns to the Dead Sea
Green Prophet
July 8th, 2016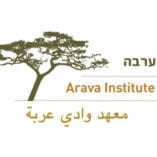 "In 2011, artist Spencer Tunick incited hundreds of people to shed their inhibitions (and their clothes) to raise awareness to the environmental threats facing the Dead Sea. This September, five years after that mass naked photo shoot, at the request of the Arava Institute for Environmental Studies, he will return to check on the worsening sea situation."
To read the full article, click here.
---
Know your neighbors
By Danielle Neeman – The Jewish Voice
June 24th, 2016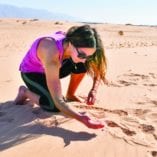 "For my eco lab, we traveled, with a group of high school students who lived in the surroundingkibbutzim, to a nearby Jordanian village, called Rahme. This village is located directly across from Kibbutz Ketura, home to the Arava Institute; we are only separated by an international border in the short bit of desert between us. This environmental outreach was a way to build a relationship between desert neighbors."
To read the full article, click here.
---
YaLa New Media & Citizen Journalism Leaders to receive 2016 IIE Victor J. Goldberg Prize for Peace in the Middle East
Institute for International Education
June 2nd, 2016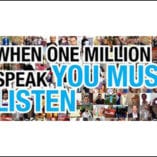 "Sarah Perle Benazera is a peace-believer, peace-activist, storyteller and educator, with years of hands-on experience in international and inter-cultural dialogue working at the people-to-people level for a better Middle East. In addition to working as a project manager at YaLa Young Leaders, she has been involved in various Peace and Cooperation projects, organizing conferences, participating in panels and programs about peace education and cooperation, and working and volunteering with Kid4Peace Jerusalem. She has studied Environmental Studies and cross-border cooperation at Sde Boker and the Arava Institute."
To read the full article, click here.
---
JOINING HANDS TO BUILD A GREEN FUTURE IN THE MIDEAST
By Abigail Klein Leichman – Israel21c.org
May 19, 2016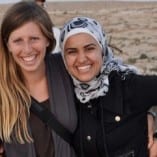 "On Kibbutz Ketura in Israel's Arava desert, more than 800 students from Israel and other countries have torn down barriers over the past two decades to find cooperative solutions for regional environmental challenges.
This year, the non-profit Arava Institute for Environmental Studies is sponsoring concerts, conferences and public forums in celebration of its 20th anniversary of innovative environmental and peace-building work."
To read the full article, click here.
---
Solar Project Pairs Muslims and Jews to Aid West Bank Farmers
By James Glanz And Rami Nazzal – New York Times
May 15, 2016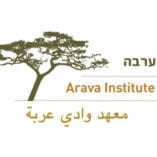 "Solar panels dot some of the poorest Arab villages in the West Bank and Israel, often donated by European governments. But experts in the field say the $100,000 project here in Auja is the first substantial one to be financed by a group involving both Jews and Muslims in the United States, and to have both Israeli Jews and Palestinian Muslims on its technical team. In addition to its environmental benefits, the solar project gives an economic push to farmers who struggle with unreliable and expensive electricity."
To read the full article, click here or access a pdf version.
---
CAPA Forges Global Connections
By Malia Guyer-Stevens – The Bennington Free Press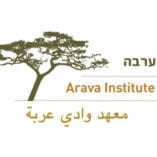 May 10, 2016
"Each of the new relationships that Bennington now enjoys with these centers and institutions offer unique opportunities for Bennington students to apply what they learn in the classroom to work on the ground – and this extends beyond subjects taught in CAPA."
To read the full article, click here or access a pdf version.
---
2,000 year-old seed brought back to life
Israel Ministry of Foreign Affairs
May 3, 2016
"Methuselah, the Judean Date Palm – links the past to the present through agriculture and archeology. One of the world's most ancient species, it is being revived after 2,000 years at the Center for Sustainable Agriculture in Israel."
To view the full video, click here.
---
the israeli who is making the wilderness bloom in the most isolated place in the world
walla.co.il
May 2, 2016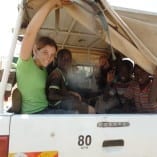 "After a six-hour flight to Addis Ababa, capital of Ethiopia, a two-hour flight to Nairobi, capital of Kenya, another two-hour flight to the desert town of Lodwar in the Turkana district in Northern Kenya, and finally a seven-hour drive on winding sand roads, I arrived at the most isolated place in the world – Lobur."
To read more in Hebrew, click here.
---
ARAVA INSTITUTE tackles cross-border environmental issues
April 25, 2016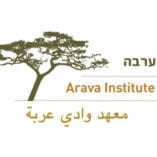 Nature knows no borders. At the Arava Institute for Environmental Studies, this is more than just a slogan. It's the mission that brings Israeli, Palestinian, Jordanian and international students together to tackle the environmental issues of the Middle East.
The Arava Institute, which celebrates its 20th anniversary this year, was founded to build bridges between peoples in the Middle East based on their common concerns for the environment. Environmental issues such as water, nature conservation, air pollution and waste water treatment are all cross-border environmental issues that, in the end, can only be addressed through cross-border cooperation.
To read more, click here.
---
The Arava Institute Nominated for a Billion Acts Hero Award
April 14, 2016
The Arava Institute has been nominated as a Semifinalist in the Best University Act category of the Billions Acts of Peace Awards! 
One Billion Acts of Peace is a United Nations supported initiative lead by 13 Nobel Peace Prize winners, including the Dalai Lama, Archbishop Desmond Tutu and Shirin Ebadi, with the goal of creating one billion acts of peace worldwide by 2019. The team at Billion Acts has chosen work from millions of Acts that were logged worldwide.
The Billion Acts Hero Awards recognize exceptional projects and initiatives for peace. Ten semifinalists were chosen by the jury based on the reach and impact of each project, and five winners are then determined through public online voting. These five initiatives will be honored at the Hero Awards ceremony in Monte Carlo in June 2016, receiving a Hero Award from a Nobel Peace Laureate.
---
WHERE HAWKS AND DOVES FLY TOGETHER
By Martin J. Raffel and Dan Diker – The Jerusalem Post
April 12, 2016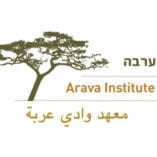 "The Arava Institute brings together leaders from Israel, the Palestinian territories, Jordan and around the world to address regional and global environmental challenges.
Tens of thousands are currently engaged in people-to-people programs organized by such NGOs, many of which operate on shoestring budgets and have long waiting lists. These programs have a ripple effect, touching not only the direct participants but their families and communities as well. They often have a stabilizing influence, reducing violence and the hatred that gives rise to it. A substantial international fund would enable these NGOs to scale up and extend the impact."
To read more, click here.
---
Peace within them
By Toni Lis – Yedioth Ahronoth Eilat
April 10, 2016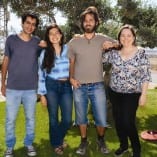 "Meet: The place where Palestinians, Jordanians and Israelis study together in harmony – student from Israel, Jordan, the Palestinian Authority and additional countries around the world, are learning together at the Arava Institute in Ketura. Between their research they get to know the Other, acquire tools for environmental leadership, live in enviable coexistence and dream of dialogue and peace in the Middle East."
To read more in Hebrew, click here.
---
ARAVA environmentalist sees hope in water
By Michael Jacobs – Atlanta Jewish Times
April 8, 2016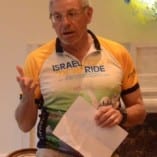 "Shmuel Brenner, the director of the Center for Sustainable Development at the Arava Institute for Environmental Studies, knows about Israeli-Palestinian negotiations. He was the lead Israeli professional on an environmental committee created under the Oslo Accords in 1995, and he has maintained contacts for environmental and water discussions through the years, including those developed at the Arava Institute."
To read more, click here.
---
Israel arava institute addresses water shortages with university of maryland students
By Samuel Antezana – University of Maryland's The Diamondback
March 28, 2016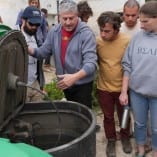 "The Arava Institute can play an extensive role in creating solutions to water shortages in the Middle East and slowly in other parts of the world," Brenner said. "It brings together Israelis, Arabs, Americans, Europeans and other people from around the world."
Israel has the highest rate of water recycling in the world, and the techniques used in water treatment and conservation that are taught at the Arava Institute — an environmental studies and research program — helped this along, he said."
To read more, click here.
---
ISRAEL Solar outfit seeks to be 'superpower of goodness'
By Dan Pine – JWeekly.com
March 17, 2016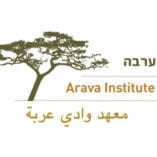 "This is the home of the Arava Institute," he [Yosef Abramowitz]  said, referring to the prestigious environmental studies school that draws Jewish and Arab students from across the region. "I said it was crazy that there was no solar power, and I was told, 'No one is crazy enough to take on the Israeli government.' 
With his NGO mindset, he first pondered a nonprofit approach to solar power, but the $20 billion price tag to reach 20 percent of the Israeli electrical grid persuaded him he'd have to take the for-profit route. After five years and 100 regulatory battles with the state, Energiya lit up."
To read more, click here.
---
Community plays 'favorites' at day of study
By Debra Rubin – New Jersey Jewish News
March 7, 2016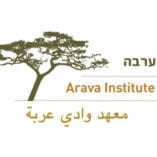 "JCC board member Barbara Spack outlined 10 unique places to visit in Israel, including Kibbutz Keturah in the Negev, founded in 1973 by veterans of Young Judaea, the youth movement of Hadassah. It has developed thriving agriculture, a solar venture, and algae farms. It is also home to the Arava Institute for Environmental Studies and Together in the Arava, a home for adults with special needs."
To read more, click here.
---
Yosef abramowitz: energized to change the world through solar
By Todd Feinburg – Jewish Journal
March 2, 2016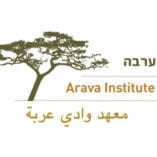 "Abramowitz asked and was shocked by the answer – there wasn't a solar field on Kibbutz Ketura, nor on other kibbutzim in the area. In fact, while solar hot water heaters have long been common in Israel, the resistance of a society weighted down with bureaucracy and a single, government controlled power company made such innovation difficult. "No one is crazy enough to fight the politics and the bureaucracy in Israel," to get the permits necessary to construct such infrastructure, Abramowitz was told."
To read more, click here.
---
ISRAEL, JORDAN AND PALESTINIANS DISCUSS WATER CO-OPERATION
Jewish News Online UK
February 23, 2016
"Water specialists from Israel, Jordan, and the Palestinian territories met last week in the gorgeously gilded surroundings of London's Lancaster House to discuss the possibilities of regional water co-operation. The all-day seminar, held by the Anglo-Israel Association in co-operation with Israel's Arava Institute for Environmental Studies, also attracted industrial and academic specialists from Britain, each eager to learn from each other and trade knowledge and information."
To read more, click here.
---
bubbles for peace
Ynet.co.il
February 17, 2016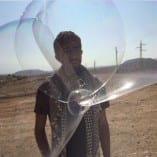 "Bubbles not Bullets: A Jewish student wearing a Kippah and an Arab student wrapped in a Keffiyeh stand on either side of a fence and, along with their friends, blow bubbles at each other. Students from around the world initiated and act in this video which was created to promote coexistence and calm in order to inspire hope for non-violent and patient dialogue."
To read more in Hebrew, click here.
---
Noa celebrates sound environment
By Michael Davis – Atlanta Jewish Times
February 15, 2016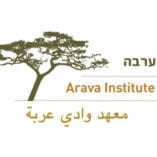 "Noa (Achinoam Nini) drew an official crowd of 342 people and increased awareness of Israel's Arava Institute for Environmental Studies during what is believed to be the Israeli singer's first Atlanta-area concert Sunday night, Feb. 14, at Kennesaw State University.
Robkin called Noa the world's greatest singer and said he has traveled around the United States and Israel to hear her. But the concert did not sell out Morgan Hall at KSU's Bailey Performance Center even though it was all about support for the Arava Institute, a Jewish National Fund partner, and for the Israel Ride, a five-day, 300-mile bicycle ride benefiting the institute, JNF and environmental organization Hazon."
To read more, click here.
---
Modern-Day Methuselah: Israeli Date Palm Sprouts From 2,000-Year-Old Seed
BreakingIsraelNews.com
January 29, 2016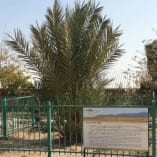 "Methuselah is considered to have been the oldest living man in the Hebrew bible, reaching the esteemed age of 969. It is only appropriate, then, that a date palm that sprouted from a 2,000-year-old seed at southern Israel's Arava Institute for Environmental Studies (AIES) carries the same name."
To read more, click here.
---
ISRAEL's largest solar field begins flowing to the national grid
BreakingIsraelNews.com
January 29, 2016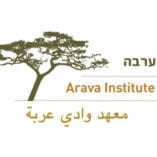 "Officials in the Arava on Wednesday inaugurated Israel's largest photovoltaic field, completing a journey six years in the making. The system already began providing the country with electricity several days ago. "In six days, a million-and-a-half kilowatt hours have been uploaded to the national grid," Arava Power Company CEO Jon Cohen told The Jerusalem Post on Wednesday."
To read more, click here.
---
The disappearance and return of the date palm
By Jo Ann Gardner – Eat, Drink + Think
January 20, 2016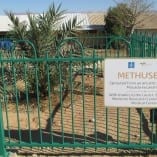 "Of the original strain known as the Judean date palm, there is hope for its reintroduction to Israeli soil. In 2005, one of three 2,000-year-old date seeds discovered in the 1963 excavations at Masada, and kept in storage, was successfully germinated by scientist Elaine Solowey, director of the Arava Institute for Environmental Studies at Kibbutz Ketura in the southern Negev. For luck, she planted the pits on Tu B'Shvat, after first soaking them in warm water with plant hormones and enzymatic fertilizer made from seaweed. By 2007, this single seedling, which she named Methuselah, was three and a half feet tall"
To read more, click here.
---
THis is how to use your food scraps to make energy
By Kira Brekke – Huffington Post
January 18, 2016
"You might want to give a second thought to tossing out your food waste. A company called HomeBioGas makes a device that converts food and animal waste into energy that can be used to power food prep. In the video above, watch Ami Amir, who does marking and business development for the company, discuss how the product is helping both off-grid rural communities and more affluent ones cut yearly waste while providing access to renewable energy."
To read more, click here.
---
THe israel ride: off the beaten path from jerusalem
By Vivian Henoch – myJewishDetroit
January 2016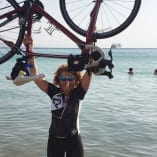 "The Israel Ride started as a peace initiative of the Arava Institute, a leading think tank in Israel working with Israeli, Palestinian and Jordanian students in search of common ground on which to broaden their understanding of the region and its challenges working towards environmental sustainability on issues of water, solar power, land use, forestation and energy."
To read more, click here.
2015
avid bicycle rider experiences israel while helping country
By Jayne Jacova Feld – Jewish Community Voice in New Jersey
December 9, 2015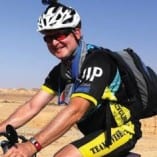 "As a means of exercise, stress release and an opportunity to enjoy the great outdoors, it just doesn't get better than bike riding for Alan Finkelstein. So when Finkelstein learned of the existence of destination bike rides organized in support of charities, it was a complete revelation. And while all have unique charms, nothing comes close to the thrill of the Arava Institute/Hazon Israel Ride. Every year, bikers from North America and beyond gather in Jerusalem for the 350-mile weeklong journey to Eilat through the Negev while raising money for Jewish environmental groups. More than just a ride, it is a spiritual homecoming, said Finkelstein, who first participated in 2010 and, most recently, in November."
To read more, click here.
---
Teaching peace during times of war
By David Lehrer – Ynetnews.com
November 27, 2015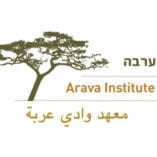 "With slight variations, this scene has repeated itself at the Arava Institute on and off almost every year since the Second Intifada in 2002 until today, due to the eruption of a war, military operation or security situation involving Israel and the Palestinians and the fact that since 1996 the Arava Institute has hosted Israeli, Palestinian, Jordanian and international students in a two-semester academic program teaching environmental students.
Students live together in a small campus on Kibbutz Ketura in the southern Arava desert; Jews and Arabs in the same rooms, sharing tea, coffee, computers and space."
To read more, click here.
---
off the Electricity grid? Solutions are being proposed in the arava
By Zafrir Rinat – Haaretz
November 1, 2015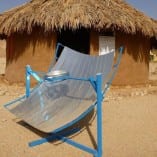 "Thousands of families in the center of Israel turned angrily to electricity network operators this week because they disappointed them in a time of need. But there are many places in the world where there is no one to be angry with because there is no connection to the electricity grid at all. To benefit these areas, a demonstration center for technologies that can aid residents in off grid communities, was recently established in the Arava. The Off Grid Technology Demonstration Center is based in Kibbutz Ketura, where the Arava Institute for Environmental Studies operates."
To read more, click here.
---
no stops on the way to peace
By Shiri Hadar and Amit Kuttler – ynet.co.il
October 27, 2015
"200 Americans from Canada and the United States came to Israel this week on an initiative by the Arava Institute, to ride a bicycle on a long and hard journey from Jerusalem to Eilat. All in order to raise funds for projects between Jews, Arabs, Palestinians and Jordanians. Two of the riders came to the Ynet studio to talk about why they decided to do that."
To read more in Hebrew and watch a video interview with the riders in English, click here.
---
lone saviors
By Igal Sarna – Yedioth Ahronoth
October 23, 2015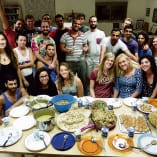 "Around us lay algae farms, solar fields, alternative energy research facilities, and the world seemed full of possibilities and dreams of peace that have been forgotten and are waiting for their time."
To read more in Hebrew, click here.
---
Israel, palestine and the environment
By Laura Cole – Geographical.co.uk
October 8, 2015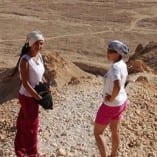 "Located on Kibbutz Ketura, on the Israeli border with Jordan, the Arava Institute for Environmental Studies has, for 20 years, brought together undergraduate and graduate university students from both sides of the Israeli–Palestinian conflict to teach and talk about environmental issues.
Recognised as one of the top environmental think tanks in the world, it is now a key player in issues such as water scarcity, sustainable agriculture and cross-border nature conservation – problems that defy disputed borders. Even during some of the worst periods of the Israeli–Palestinian conflict, the Arava Institute has managed to maintain a diverse student body."
To read more, click here.
---
Two states: a solution
By Michael Margaretten Cohen – International Policy Digest
July 14, 2015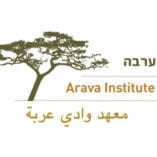 "There are scores and scores of Palestinian and Israeli People to People (P2P) organizations within the Alliance for Middle East Peace (ALLMEP) such as the Arava Institute for Environmental Studies, the Parents Circle, PeacePlayers, the Search for Common Ground, the Jerusalem YMCA, Kids4Peace and countless other organizations who day in, day out build long-term bonds and dependence between Palestinians and Israelis as well as mitigating the foundation stone of perception."
To read more, click here.
---
cnn hero and arava institute receive awards at gala
Drew University
April 27, 2015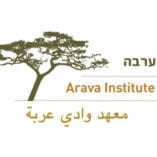 "Drew CRCC will also present a Peacebuilder Award to the Arava Institute of Environmental Studies, a premier environmental studies and research institute that brings together students from around the Middle East to solve contemporary environmental challenges while promoting cooperation in the region. David Lehrer, executive director of the institute, will accept the award."
To read more, click here.
---
in the middle east, muslims and jews work in unison to care for the environment
By Antonia Blumberg – Huffington Post Religion
April 21, 2015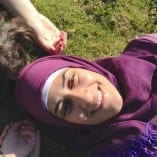 "Before arriving at the Arava Institute for Environmental Studies in Israel in 2010, Yosra Albakkar, 28, had never met an Israeli or a Jewish person. That would soon change, as the Jordanian Muslim woman got to know her fellow students — who hailed from Israel, Jordan, the Palestinian territories and North America — and formed friendships that would last for years to come."
To read more, click here.
---
going green
Editorial – The Jerusalem Post
April 1, 2015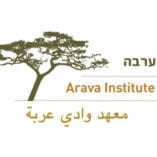 "Israeli NGOs, research institutes, and local communities are also paving the way. Kibbutz Lotan runs a fellowship for those interested in sustainable development. The Arava Institute runs programs for sustainable development that also encourage innovative small-scale initiatives that can reduce poverty or empower local communities."
To read more, click here.
---
methuselah palm grown from 2,000-year-old seed is a father
By John Roach – National Geographic
March 24, 2015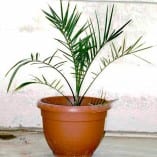 "He is a big boy now," says Elaine Solowey, who works with Arava Institute for Environmental Studies in Kibbutz Ketura in Israel.
"He is over three meters [ten feet] tall, he's got a few offshoots, he has flowers, and his pollen is good," she says. "We pollinated a female with his pollen, a wild [modern] female, and yeah, he can make dates."
To read more, click here.
2010-2014
Water As A Challenge, And Answer, In Mideast Peace Talks
By Rabbi Michael M. Cohen – The Jewish Week: New York
March 18, 2014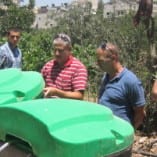 "Dr. Clive Lipchin is director of Center for Transboundary Water Management at the Arava Institute for Environmental Studies. In an address at Bennington College's Center for the Advancement of Public Action Water Dialogues, he shared a plan to use desalinization as a game-changer for regional water management and cooperation in the Middle East, particularly the Jordan River.  As he stated, the growing populations of Israel, the Palestinian Authority, and Jordan outpacing, in Malthusian dimensions, the availability of fresh water adds yearly to the regional stresses."
To read more, click here.
---
Top Jewish philanthropies of 2013
By Allie Freedman – The Jerusalem Post
December 31, 2013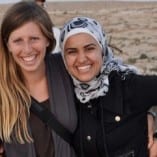 "With tons of philanthropies and charity work, here are some of the top Israeli charities to look out for in 2014:
Arava Institute for Environmental Studies – It is all about water. The Arava Institute of Environmental Studies is an accredited academic program that trains future leaders on environmental issues in Kibbutz Ketura. By using the environment as a source, they bring together Jews and Arabs toward the same goal."
To read more, click here.
---
THE SOLAR FIELD AND THE MEZUZAH
By Rabbi Michael M. Cohen – Huffington Post
July 18, 2011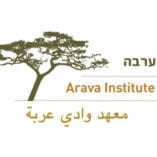 "On a lonely gate facing a desolate sun-drenched open plain of the Arava Valley one can see a mezuzah, the small rectangular box containing writing from the Bible. It was put there following the Biblical injunction to place it on "your gates" (Deuteronomy 6:9). The Arava valley where this gate and mezuzah are found is the same valley used more than 100,000 years ago by our earliest human ancestors as an entrance route into Asia as humanity began to spread out of Africa."
To read more, click here.