FRIENDS OF THE ARAVA INSTITUTE
INVITES YOU TO the
2015 ANNUAL PUBLIC FORUM 
MARCH 22, 2015, 2:00pm
BOSTON, MASSACHUSETTS
Dear (firstname,fallback=Friend),
Please join the Friends of the Arava Institute on March 22nd at 2:00pm for our Annual Public Forum.  This event is free and open to the general public, so we welcome you to share this invitation with your family, friends, colleagues, and community.
The Annual Public Forum is an opportunity to hear directly about the trans-boundary cooperation and environmental leadership innovations at the Arava Institute in Israel.  The 2015 program will include a keynote address by former Israeli Ambassador to France and Chair of the Arava Institute's Public Council in Israel, Daniel Shek; a presentation from Dr. Clive Lipchin about the newest water management initiatives at the Arava Institute; an alumni panel featuring Arava Institute alumni Yosra Albakkar and Suleiman Halasah; and a reception.
2:00 – 5:30
Public Forum Speakers
5:30
Closing Remarks & Reception
For more details, please visit our web page.
Please RSVP by March 20th to Rachel Comstock at rachel@friendsofarava.org or call (617) 266-7100 for more information.  Please note "Annual Public Forum RSVP" in the subject line.
Thank you for your interest in the Arava Institute. We look forward to seeing you this March!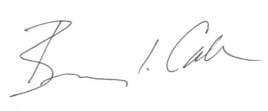 Branwen Cale
National Executive Director
Friends of the Arava Institute