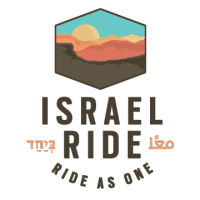 Learn about the Israel Ride with
local Florida Riders! 
Over 140 people are signed up to ride their bikes from Jerusalem to Eilat on the 2015 Israel Ride! Join together to hear from Israel Ride alumni and staff and discover how YOU can join them on your next adventure. Learn about riding through the Jerusalem Forest, to the Mediterranean Sea, through the Negev Desert, to the Red Sea – all in support of the Arava Institute and Hazon.
Monday, April 20th, 7:00 pm
Home of Mark and Stacey Gendal
Coral Springs, FL
RSVP for Address
This is an opportunity to reunite with riders past, present, and future, including anyone interested in riding in Israel for sustainability and peace.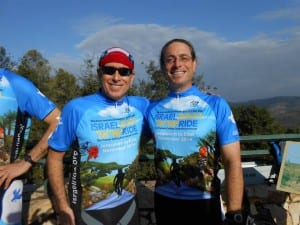 Florida riders on the Israel Ride
Explore the beauty of Israel from any of three route options (30, 55, or 70 miles a day) for five cycling days.
Relax each evening in comfortable accommodations throughout Israel, and enjoy a day off from riding for a communal Shabbat rest day.
Cycle with full support – mechanics, lead riders, and dedicated crew.
Learn from talented educators about history, geography, culture, and environmental issues in the region.
Support the Arava Institute for Environmental Studies and Hazon by fundraising to create a more sustainable world by fostering peace and solving environmental challenges.
Learn More and Register
Jerusalem to Eilat: Oct 27 – Nov 3, 2015