2015 ANNUAL PUBLIC FORUM 
MARCH 22, 2015, 2:00pm
BOSTON, MASSACHUSETTS
Dear (firstname,fallback=Friend),
This is the final message you will be receiving from us about the Annual Public Forum.  We have a truly inspiring line-up of speakers and it's not too late to RSVP.
2:00 – 5:30
Public Forum Speakers
5:30
Closing Remarks & Reception
For more details, please visit our web page.
Directions to the Liberty Hotel can be found here.
Please RSVP by March 20th to Rachel Comstock at rachel@friendsofarava.org or call (617) 266-7100 for more information.  Please note "Annual Public Forum RSVP" in the subject line.
Thank you so much for supporting the Arava Institute and we look forward to seeing you on Sunday!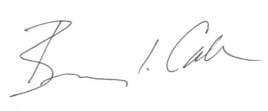 Branwen Cale
National Executive Director
Friends of the Arava Institute