Dear (firstname,fallback=Friend),
In this holiday season of light we remind ourselves to shine our focus on those life affirming attributes we all share as members of the family of humanity.
While the celebrations and traditions may vary, this season is unified by the kindling of light and the celebration of the human dignity. Last week marked the miracle of the Hanukkah oil for Jews, Buddhists observed Bodhi Day, which includes remembering Buddha's teachings and being kind to each other and other fellow beings. This week marks the Hindu holiday of the sun, Dhanu Sankranti, and later this month, light also plays a role in Milad un Nab which commemorates the birth of the Prophet Mohammed, Christmas' celebration of the birth of Jesus, and lighting the Kinara on Kwanzaa to reaffirm the dignity of the human, family, community, and culture.
The intolerance, hate, and violence that marked too many days of 2015 seems to be growing louder around the world. It is easy to allow that noise to channel our attention away from the vast majority of Buddhists, Christians, Jews, Muslims, and other believers and non-believers who live their lives guided by fairness, appreciation of the other, and compassion.
We hope you will join all of us at the Arava Institute and commit to being one of those lights reminding the world of what we can be all year long.  May we, the larger Arava family, always be guided by and dedicated to that hope and possibility.
With warm wishes for a healthy, happy and more peaceful 2016.
Happy Holidays,

Rabbi Michael M. Cohen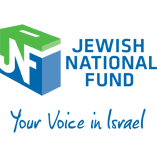 Director of Community Relations
Friends of the Arava Institute