Dear (firstname,fallback=Friend),
Please join us for an evening with Arava Institute alumni Natasha Paziuk from Israel and Areen Al-Majali from Jordan!
Natasha and Areen recently participated in the Keep Chicago Beautiful internship, a six-week internship program which sponsors alumni from the Arava Institute to travel to Chicago to learn about issues related to environmental policy, water management, sanitation, environmental education, recycling, and more.  The internship is a joint venture between Keep Chicago Beautiful (KCB), the Jewish National Fund (JNF), and the Arava Institute.
Natasha and Areen will speak with the group about their recent experiences in Chicago, their time at the Arava Institute, and how the Institute has influenced their personal and professional aspirations.
Sunday, november 1, 2015
5:00 PM
Walnut GrillE
Please RSVP to Sarah at sarah@friendsofarava.org, or call 617-266-7100.
Appetizers will be served.
Thank you,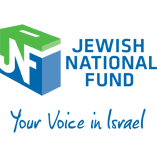 Sarah Rubin
Senior Development Officer
Friends of the Arava Institute