Here I was looking forward to a nice quite August with nothing to do but research, budgets and swimming, when all of a sudden, Dr. Shmuel Brenner, Abby Lutman and I were whisked off to India!  The three of us were invited as presenters to the Melton Foundation's Global Citizenship Conference. The Melton Foundation is a leading proponent of global citizenship as a way to encourage people and institutions to collaborate on shared global challenges. They accomplish this through a portfolio of hands-on projects and activities that involve a growing network of Melton Fellows, universities, and partners in diverse world regions who share a commitment to promoting global citizenship.  This year's conference was held in Bangalore, India, hosted by the BMS Educational Trust with many local participants and over 100 fellows from China, Germany, Chile, the US and India attending. I was invited to make a presentation during the Spring Board Session which featured 8 speakers representing different aspects of global citizenship http://gcc.meltonbms.org/speakers/.  Shmuel and Abby ran a two day workshop on Conflict, Cooperation and Limited Resources http://gcc.meltonbms.org/tracks-overview/.  Abby, Shmuel and I enjoyed ourselves immensely and though far away from the Arava Institute, we felt very much at home mingling with a group of highly motivated, politically aware and socially active fellows and graduate fellows from around the world. I already have a meeting with the Executive Director of the Melton Foundation, Winthrop Carty to discuss the next step in building our relationship with the foundation.
The rest of this month was spent transitioning, with a sad goodbye to our friend and recent Campus Life Director Barbara Finkel and a warm welcome to our new Campus Life Director, Lex Paul, our new Outreach and Communications Associate Gil Brenner and this year's visiting lecturer Dr. Aaron Frank.  We are looking forward to the coming semester starting with our North American MASA student's arrival on September 16th and the regular semester starting on October 1st.
Happy New Year
David Lehrer
Medicinal Plant Research at the Arava Institute's Center for Sustainable Agriculture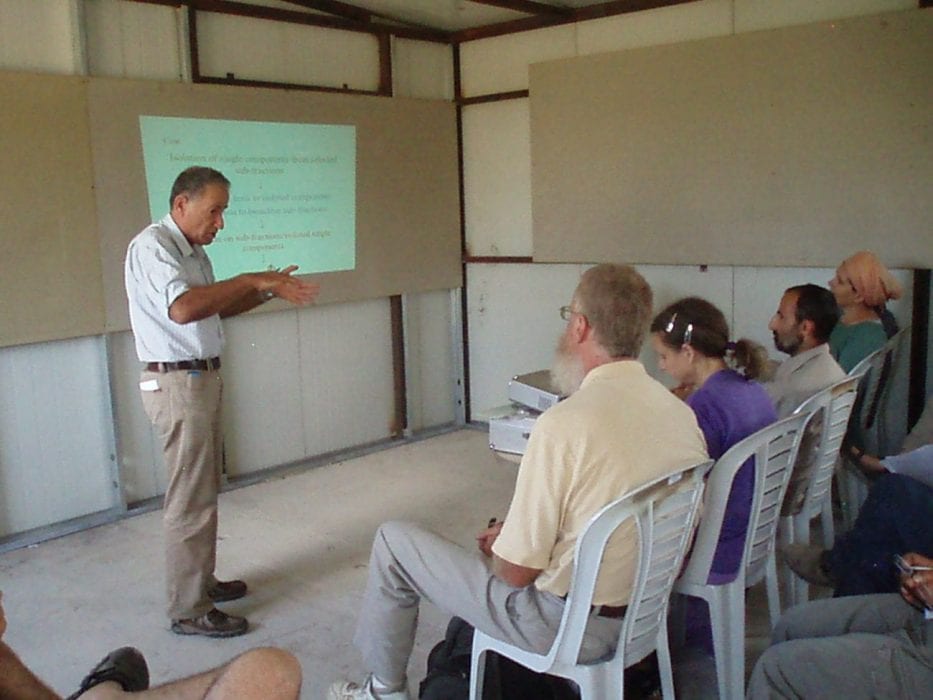 On August 12, Dr. Elaine Solowey, Director of the Center for Sustainable Agriculture (CSA) at the Arava Institute organized a conference on medicinal plants. The conference was held at the Rare Tree Association (RTA) Tree Reserve on Moshav Noam, an agricultural village near Kiryat Gat in Israel. The conference was part of an ongoing CSA project investigating the medicinal properties of Israeli desert plants.  It was attended by farmers and researchers from the region who are also involved in this research. Lecturers included Dr. Eli Harlev, former chemist at Ben-Gurion University in Beer Sheva, and Dr. Larry Botticelli, the CEO of Pharma Arava, the Arava Institute's partner in the medicinal plant research project at the CSA. Dr. Solowey herself lectured on the history and progress of the medicinal plant project at AIES in the past twelve years. After a barbeque lunch some of the participants presented their research and work which was followed by a spirited discussion and a networking session. Submitted by Dr. Elaine Solowey
Farewell to Barbara Finkel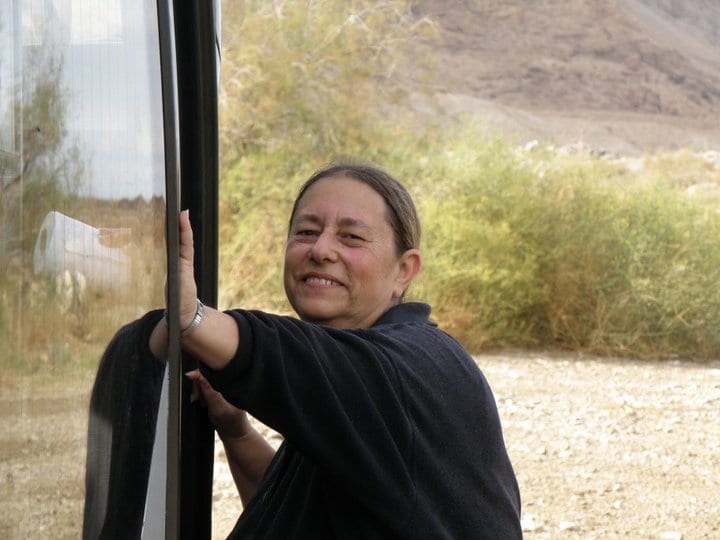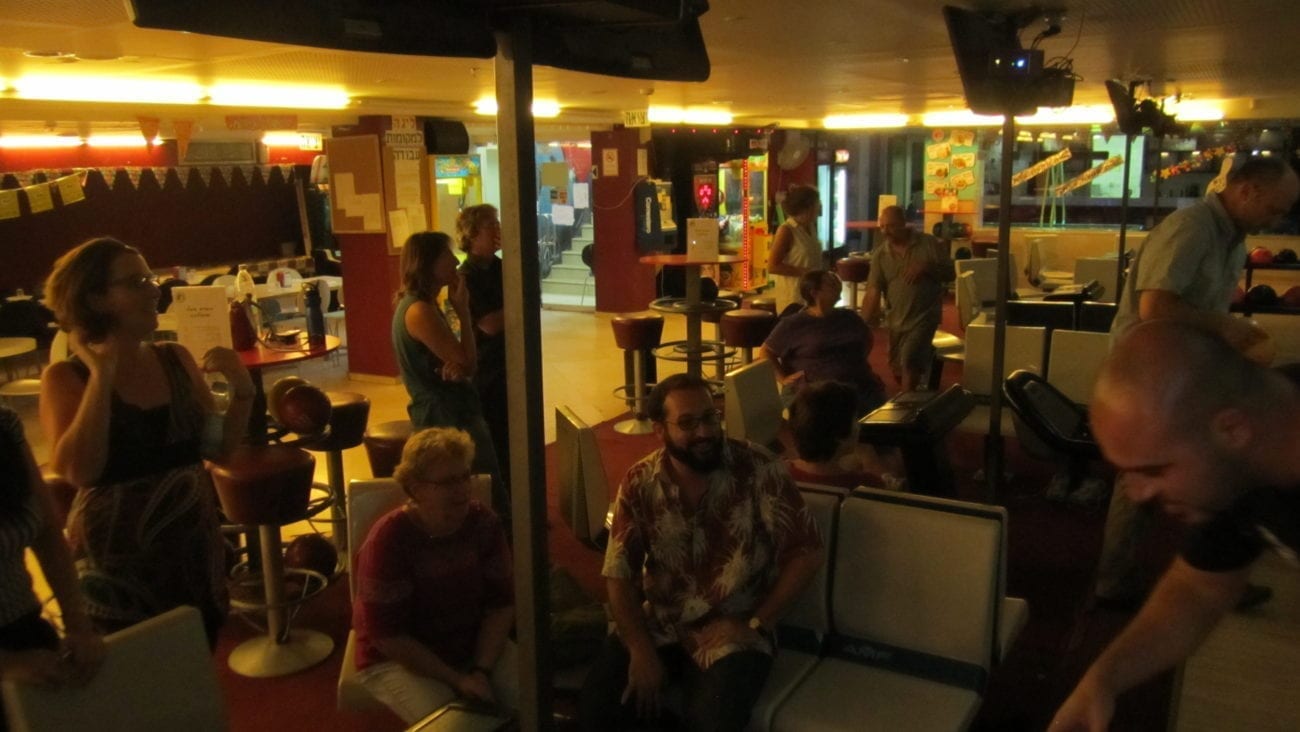 This month we bid farewell to our former Campus Life Director, Barbara Finkel. Barbara has been an integral part of our staff for three years. As Campus Life Director, she was known for her organization, reliability, dedication, and amazing sense of humor. As perhaps an illustration of her youthful spirit, the Arava Institute staff decided to take Barbara's farewell party to a nearby bowling alley, where the true bowling talent (and lack thereof) was revealed amongst the staff. Afterward, over pizza, members of the staff made a toast to Barbara and reminisced about her time at the Institute. It was clear to all in attendance that her presence in the office will certainly be missed. Thank you, Barbara, for your 3 years of hard work and dedication! Submitted by Kayla Santosuosso
  Welcome to New Staff!
This month brings us three valuable additions to our staff:
Dr. Aaron Frank, Lecturer
Dr. Frank is an adjunct professor at the University of San Francisco.  Aaron has a Juris Doctorate from the Emory University School of Law, Atlanta, Georgia 1995.  Aaron's areas of interest include Environmental Law, Environmental Ethics, and Wildlife Policy.  He is the Founder of the California Wildlife Center and sits on the Board of the Friends of the Arava Institute. In 2013, Aaron won a USF Distinguished Teaching Award.
In the coming year 2013-2014 academic year, Aaron will be teaching Environmental Law, Environmental Policy, Collapse and Environmental Ethics and will be living on Kibbutz Ketura with his wife Julia, son David and daughter Samara.
Gili Brenner, Outreach and Communications Associate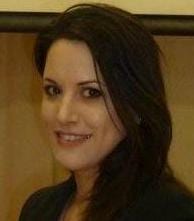 Gili Brenner was born and raised in Herzliya, Israel. Following her military service at the IDF Spokesperson Unit, Gili graduated with highest honors from Utrecht University, the Netherlands, receiving a B.A. in Politics and International Development. During her studies she conducted a field research of microcredit programs in Thailand and Cambodia. After graduating from Cambridge University with an MPhil in Politics, she moved to London to establish the British chapter of the Israel education organization StandWithUs, which she headed for two years. Gili will be primarily responsible for outreach and communication to potential Middle Eas
tern students in Israel, Palestine and Jordan as well as maintaining relations with the institute's academic partners.
Lex Paul, Campus Life Coordinator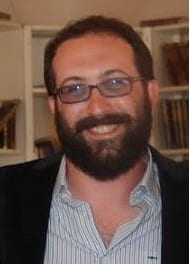 A Native of Los Angeles, Lex Paul grew up involved with Israel and entrenched in his local community – attending Day School, working at summer camps, and running a local youth program. After studying history at the University of California at Santa Cruz, he worked managing high end bars and restaurants in Seattle and Los Angeles, as well as starting his own staffing company providing bartenders and servers for some of Hollywood's biggest caterers and events.  In early 2011 Lex came to Israel on a 5 month program working in the social entrepreneurial field in the southern region. Falling in love with the desert – as well as the idealism, the people, and the vision for the future of the region – he decided to move to Israel permanently and commit himself to the place.  Now newly married and expecting his first child, this will be his first year working at the Arava Institute, but he is excited to be dedicated to making the day to day lives of student's fun and stimulating.  Lex will oversee the recently built JNF Mountains State Region Dorms and work with the rest of the staff in offering students a culturally diverse and meaningful experience at the Arava Institute.
 Intern Profile: Tara Gron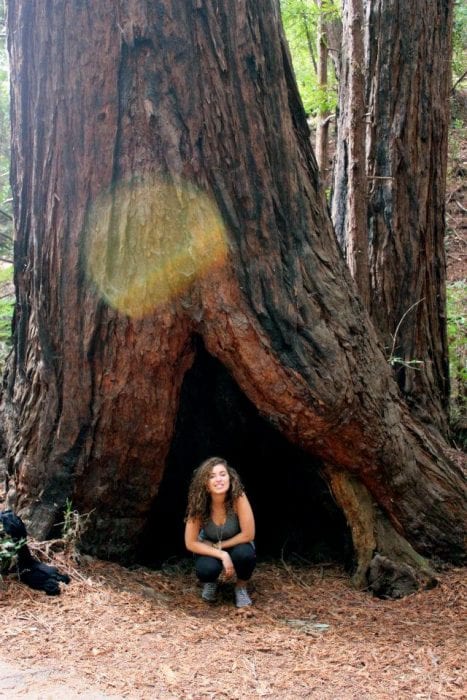 An appreciation for nature has always been part of Tara's life. Tara grew up on a small organic farm in rural Littleton, Massachusetts, and then to Newton and Brookline Massachusetts. She spent her summers exploring barefoot and asking questions about her natural surroundings. At the University of Vermont, she learned how to answer her own questions while studying Natural Resource Ecology at the Rubenstein School of Environment and Natural Resources. She graduated in May 2013. Tara loves meeting new people, being outside, and traveling. During her experience in Burlington, Vermont, Tara gained professional experience in running non-profit organizations, conservation and environmental policy, and invasive species monitoring. At AIES, Tara looks forward to being a research intern and the many new experiences to come this year.