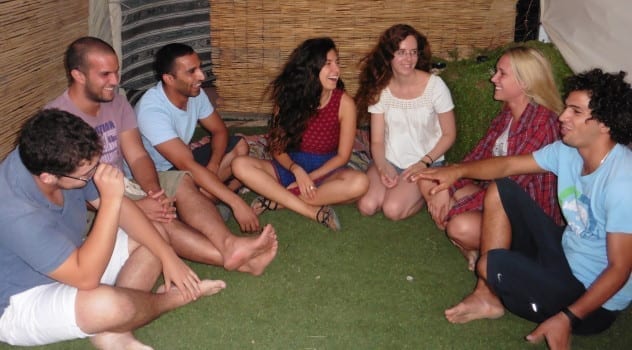 Peace-building Leadership Seminar for a full weekend? Friday, Saturday and Sunday? Our political views are spread right across the spectrum but here in this small windblown corner of the desert we are expected to sit in a circle, look each other in the eye and let out the "elephant in the room"? For 8 hours a day, really!? But yes, this was exactly how the last weekend looked at the Arava Institute, and without question it was the highlight of my semester so far.
Imagine a group of friends sitting together discussing the most difficult of issues, but always calmly and with mutual respect. They say that variety is the spice of life, and listening to all the differing stories and opinions really drove that home. The intensity, the frankness and the willingness to share all bear witness to our power as a group – bu
t sometimes the silence spoke too. The quiet after someone shared something powerful will remain with me for a long time.
So yes, this weekend may not have been the most relaxed and maybe we didn't get to hike our traditional Saturday morning mountain jaunt – but a more enrichening and powerful experience I don't think I will experience in a long while.

Submitted by Ronni Gurwicz