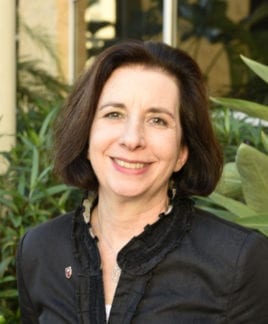 On October 1st Miriam May will join the Friends of the Arava Institute as the Executive Director. Miriam brings a comprehensive background in fundraising, and non-profit and private sector business management. Her wealth of experience and enthusiasm for our mission are a welcome addition to our team.
In Miriam's words, "It's rare to find a position that is both engaging professionally and has deep alignment with my values and interests. I look forward to putting my fundraising and marketing savvy and my managerial experience to work for the Friends of Arava Institute."
Miriam S. May comes to us from Harvard Hillel, where she is the Director of Institutional Advancement. Previously she served as the founding Managing Director of the Advanced Leadership Initiative at Harvard University and as Executive Director of the Susan G. Komen Foundation of Massachusetts.
Miriam founded SMART Consulting in 1994 and for ten years provided marketing and outreach consulting to a wide range of non-profits and financial institutions including Fleet Bank, Deutsche Bank, Hadassah, United Way of America, Oxfam America, and others.
In Rhode Island, she was Senior Vice President of United Way of Southeastern New England. Previously, she lived in New York City and was a Vice President at Citibank. Miriam was also a Principal Consultant with Charter Associates, a World Bank consultant to the Ministry of Labor of Brazil and Area Advisor for Latin America and the Caribbean for the US Department of Labor.
Miriam has an MBA from the Wharton School, University of Pennsylvania and a BS in Labor Relations/Organizational Behavior from Cornell University. She is married to Shaye Cohen and they have four adult children.
We look forward to working with Miriam to build an even stronger and more influential Arava Institute and Friends of the Arava Institute.