We are excited to welcome a new team of alumni coordinators to the Arava Institute staff. Hoda Barakat, Haytham Zireeni, and Barak Talmor, began work in December to restructure our alumni community and programs, and reinstate active communication amongst alumni, and between the Institute and its graduates.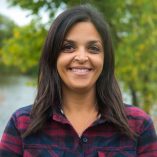 Hoda H. Barakat is the Educational Coordinator with ROPES, overseeing the design and implementation of the Afaqona educational program to help create better future for the MENA region. She also worked as Regional Manager for Hands of Peace from 2007-2021. Hoda successfully recruited a wide range of diverse students, and co-planned, led and executed Middle East Alumni Program and leadership programs. She was born in the United States, and has lived in Saudia Arabia, Palestine, and Jordan. She holds an MA in Social Entrepreneurship from An-Najah University, and a BA in Engineering from the same university.
"I come into this work because I feel it's a necessity to our future and the future of the generations after us to fix the reality for them. I prefer to do something about the wrongs of the world no matter if it's big or small as long as it creates change towards justice and equality for all."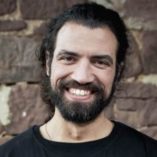 Haytham Zireeni, a 2020-2021 alum of the Arava institute, grew up in the Galilee, and studied environmental science in Freiburg, Germany, where he was involved in the multicultural community garden zusammen gaertnern, and co-initiated the community farm Weltgarten. He has also co-founded a community garden in his home community in the Galilee. In addition, Haytham contributed to organizing an ecovillage design education course with the Global Ecovillage Network in the village of Farkha, as a step in recognizing Farkha as the first Palestinian ecovillage in the network.
"My heart beats for depth and connection, and seeks to build bridges between cultures and people. I am looking forward to contributing to enrich the exchange and partnership of our alumni community and to make space for new input and inspiration."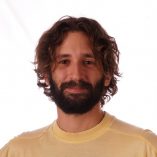 Barak Talmor is an alum of the Spring 2020 semester. Following his graduation from the Arava Institute, Barak and some of his fellow alumni founded Face to Face, a project that helps connect Palestinian stories with Israeli-Jewish communities through storytelling and dialogue. Currently, Barak is studying towards his B.A in Sustainability and Political Science in the honors program at the Reichman University.
"I see the Arava alumni community as a human gold mine: an ever growing community of creative, intelligent and good-seeking people who are just looking for the opportunity to do great things."