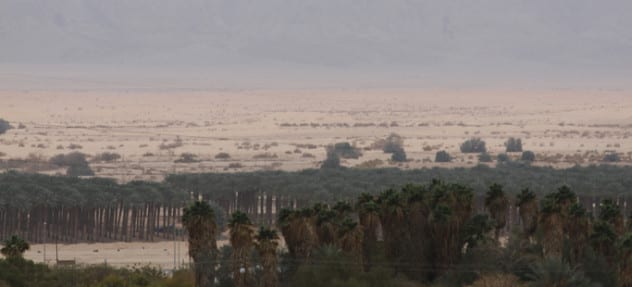 The Center for Arid Socio Ecology has been studying ecosystem services of the Arava since 2010 and the project is ongoing. Currently, we are supported by a USAID Middle East Regional Cooperation grant studying how culture and the political border affect ecosystem services in the Arava-Araba valley shared by Israel and Jordan.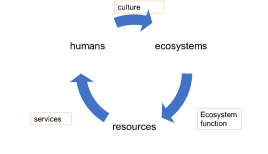 Israel National Ecosystem Assessment:
The project was divided into hyper-arid, arid, and semi-arid zones for the Israel National Ecosystem Assessment, which involves compiling and presenting a list of the ecosystem services present in the region. This work involves contributions from Avigail Morris, Benny Shalmon, and Hagar Ben Shlomo. It reflects the importance of nature to the local population of Israel's hyper-arid region, which includes the area between Eilat and Ramon Crater, as well as to the north of Ramon Crater up to the Dead Sea.
A survey is being conducted to determine what natural locations local Israeli residents of the Arava Rift Valley consider to be highly valuable or attractive in their local environment. The survey will be conducted over email, using an interactive Geographic Information Systems (GIS) tool called a Hot Spot monitor. The goal of the survey is to better understand the cultural ecosystem services that the natural environment of the Arava Valley provides to its residents for the purpose of improved economic quantification. Further preliminary economic analysis is being performed based on socio-ecological research done by The Center in collaboration with Jordanian researchers as part of the Long-Term Socio Ecology Research (LTSER) platform launched in 2008.
Transboundary Research on Ecosystem Services:
This project looks at how a political border and different cultures affect ecosystem services. Our hypothesis states that an ecosystem does not have a quantity of an ecosystem service, but rather a quantity of "potential ecosystem services" and that the actual services depends on the population's active use of them. Clearly, culture and politics affect the uses of potential services. Israeli researchers work collaboratively with Jordanian researchers on this project.
Illana Leizin, Amjad Hijazin, Amr Smadi, Adi Elmaliah, Jessica Schackermman, Daniel Orenstein, Avigail Morris.
"Narratives of Cooperative Ecological Science: The Case of Israel and Jordan"
Sofia Kosel, Yael Teff-Seker, Daniel E. Orenstein, and Elli Groner
Peace and Conflict: Journal of Peace Psychology
Online First Publication, December 19, 2019. http://dx.doi.org/10.1037/pac0000437