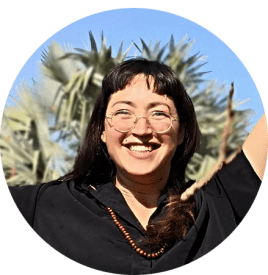 Odeliya Matter was raised in Jerusalem, and currently lives in Tel Aviv, Israel. After her IDF service, she volunteered in farms across Europe and worked as a teacher in refugee camps in Greece. Moved by her passion for the environment and grassroots activism, she attended the Arava Institute for two semesters in 2018 and 2019. Odeliya continues to work with Arava Institute alumni in various activism-based initiatives.
Mohammed Abusaada was raised in the Palestinian Territories, and currently lives in Ramallah. He received a bachelor's degree in Business Administration prior to his semester at the Arava Institute in the Spring of 2017. Mohammed spent the past two years working in community development and youth empowerment for international humanitarian organizations, including the United Nations and VNG International.
Environmental Cooperation in Israel and Palestine
From October 14 – November 1, Arava Institute alumni Odeliya Matter and Mohammed Abusaada will visit universities and communities throughout the United States to speak about their experiences growing up in Israeli and Palestinian families, their decision to study environmental cooperation together at the Arava Institute, and answer any questions raised by members of the community.
Please contact Sarah Braverman with questions about individual visits or events.
The Friends of the Arava Institute will also be hosting an alumni tour in the spring of 2020. Please contact Sarah to book an event during these tours!
The Dialogue Project: Winter 2019
Monday, October 14 – Boston, MA
Tuesday, October 15 – Northeastern University (Boston, MA)
Wednesday, October 16 – SUNY Oneonta (Oneonta, NY) and Syracuse University (Syracuse, NY)
Thursday, October 17 –SUNY College of Environmental Science & Forestry (Syracuse, NY) and Union College (Schenectady, NY)
Friday, October 18 – Norwich University (Northfield, VT)
Saturday, October 19 – Burlington, VT
Sunday, October 20 – Philadelphia, PA
Monday, October 21 – Drew University (Madison, NJ)
Tuesday, October 22 – Location TBD
Wednesday, October 23 – Bet Shalom Synagogue (Minnetonka, MN)
Thursday, October 24 – Loyola University Chicago (Chicago, IL)
Friday, October 25 – Location TBD
Saturday, October 26 – Location TBD
Sunday, October 27 – Location TBD
Monday, October 28 – Location TBD 
Tuesday, October 29 – Oregon State University (Corvallis, OR)
Wednesday, October 30 – University of Oregon (Eugene, OR)
Thursday, October 31 – Portland, OR and Seattle, WA
Friday, November 1 – Seattle, WA
The Dialogue Project in the News