Environmental Peacebuilding and Cooperation in Israel and Palestine
This October, Arava Institute alumni from Israel, Palestine, and Jordan will be hosting a series of virtual conversations and workshops that highlight the transformative use of dialogue in the Middle East and beyond.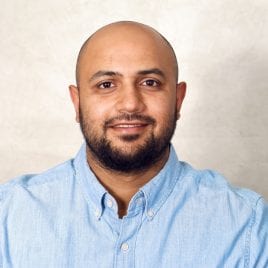 Shadi Al-Zanoon, born and raised in Amman, studied at the Arava Institute in Fall 2019 and Spring 2020. He is a strong advocate for environmental and peacebuilding issues, with a keen interest in water resource management. He holds a BS in Mechanical Engineering from the Applied Science University in Amman. In his free time, Shadi enjoys traveling and learning about different cultures.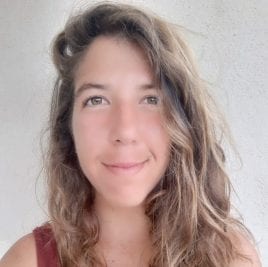 Guy Yakir is from Beit Yehoshua and Australia. Prior to studying at the Arava Institute in Fall 2019, she volunteered as a tour guide through the JNF and served as a basic training commander in the Educational Sector of the IDF. Guy has worked as an educator with Jewish and Arab children and as a counselor at Givat Haviva. She is currently working on developing her skills as a facilitator and environmental educator.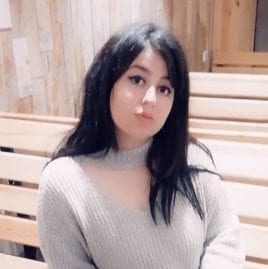 Reema Diab comes from Irbid, Jordan and studied at the Arava Institute in Fall 2019 and Spring 2020. She worked as a teacher with Syrian students for 4 years through UNICEF. She is currently pursuing her Ph.D. in Educational Management at Yarmouk University.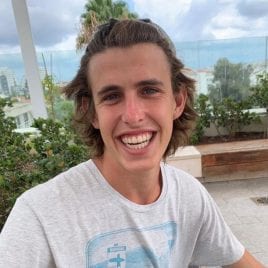 Moshe Farber is from Ra'anana, Israel. After serving in the IDF, Moshe spent the Fall 2019 and Spring 2020 semesters studying at the Arava Institute. He spent this past July learning Arabic with other recent Israeli alumni in Jisr al-Zarqa. He will be studying Political Science and Economics at Hebrew University in the Fall.
"Stories of Dialogue and Collaboration"
In a half-hour conversation, the alumni speakers will share their experiences before, during, and after the Arava Institute, and illustrate how dialogue has been a tool for environmental peacebuilding in their lives. Participants will also be able to hear more about how to get more involved in the mission of the Arava Institute.
"Building our Capacity for Dialogue"
Alumni speakers will lead an hourlong workshop where participants can learn more about the tools of dialogue and how to engage in environmental peacebuilding in their own communities. The group will address the matter of dialogue vs. debate, how dialogue reveals what lies beneath the surface of conflict, and how to transform dialogue into action. Space is limited for these events, so we encourage you to register in advance.
Want to bring the Dialogue Project to your neck of the woods?
A pair of alumni speakers can hold Session 1 (half-hour conversation), Session 2 (hourlong workshop), or both for your college, university, high school, interfaith community, or congregation. Please contact Frances Gould to book an event for your community.
All times are in Eastern Standard Time, unless marked otherwise
Wednesday, October 14 – Allegheny College (12:45 PM)
Thursday, October 15 – Allegheny College (12:45 PM)
Friday, October 16 – Villanova University (10:20 PM) and California State University, Sacramento Honors College (12:00 PM PST)
Sunday, October 18 – Virtual Israel Ride (2:00 PM)
Monday, October 19 – Pace University (1:30 PM)
Tuesday, October 20 – SUNY College of Environmental Science and Forestry (12:00 PM)
Wednesday, October 21 – Clark University (2:00 PM)
Thursday, October 22 – SUNY College of Environmental Science and Forestry (11:00 AM and 1:00 PM)
Friday, October 23 – Gann Academy (1:30 PM)
Sunday, October 25 – Congregation Dorshei Tzedek (1:00 PM) and Stanford University (1:00 PM PST)
Monday, October 26 – Oregon Hillel and University of Washington (11:00 AM PST) Ryerson University (4:00 PM EST)
Tuesday, October 27 – NYU EarthMatters (1:00 PM)
Wednesday, October 28 – University of Nebraska, Lincoln (12:00 PM Central Time)
Thursday, October 29 – NYU EarthMatters (1:00 PM)
Sunday, November 8 – Columbia University (2:00 PM)
Tuesday, November 10 – Facebook Live (12:00 PM)
Wednesday, November 11 – University of Maryland (12:00 PM)
Sunday, November 15 – J Street U Northeast (3:00 PM)
Sunday, December 13 – Temple Emanuel Sinai, Worcester, MA (10:00 AM)
Sunday, January 24 – Temple Sinai, Roslyn, NY (1:30 PM)
The Dialogue Project in the News
"The Dialogue Project: Bringing the Conversation to Notre Dame," University of Notre Dame – Department of Sustainability Studies. February 10, 2020
"The Dialogue Project, Arava Institute for Environmental Studies," Williams College Center for Environmental Studies. February 2020
"Study Abroad Advocates for Global Cooperation Against Climate Change," The Rampage (Fresno City College), February 13, 2020
"Arava Panel: Environmental Concerns Transcend Middle East Borders," Jewish Exponent, October 29, 2019
"Dialogue and environmental justice for Israel and Palestine," The Chronicle (Duke University), November 1, 2018
"Arava Brings Stories of Coexistence to Athens," The Atlanta Jewish Times, February 15, 2018
"Amidst hostility of Israel-Palestinian conflict, environmental concerns transcend borders, speakers say," The Badger Herald (University of Wisconsin, Madison), February 6, 2018
"Arava Institute Alumni Discuss Israel-Palestine Conflict," The Dickinsonian (Dickinson College), October 26, 2017
"Israeli, Palestinian visit MSU to discuss conflict, encourage cooperation," The State News (Michigan State University), October 24, 2017
"Israelis and Palestinian find common ground in the environment," Pitt News (University of Pittsburgh), October 20, 2017
"Speakers discuss Israeli-Palestinian environmental cooperation at Lunch & Learn," Tufts Daily News (Tufts University), October 13, 2017
"Former students of Israel's environmental Arava Institute visit CU Boulder, promote peace," CU Independent (University of Colorado, Boulder), January 31, 2017
"Environmentalists talk societal relations amidst Middle East conflict," BU Pipe Dream (Binghamton University), September 16, 2016