In Memory of Dr. Noam Segal
July 3, 2022 - 18:30-21:00 - Rokach Blvd. 80, Tel Aviv
Invitation
The Arava Institute, and the Oxford Martin School, Oxford University, are pleased to invite you to the second event in memory of Dr. Noam Segal, on the topic of Applied Environmental Diplomacy: Pathways to Sustainability in the Jordan River Basin. The event will be held on July 3rd, 2022, at 18:30 in Tel Aviv. It will also be possible to attend the event virtually via webinar. The livestream for the webinar will begin 19:15 Israel time / 12:15 pm ET & 9:15 PT. Please register here to attend the event.
The evening will provide an opportunity for sharing and discussion around joint research being carried out by Oxford University and the Track II Environmental Forum into water and energy security in the Middle East. In particular it will focus on regional assessments of water and energy resources, and capacity achieved through joint scientific input of practitioners in Israel, Jordan, and Palestine. This work is developing cross-system models of water and energy infrastructure, to deliver an innovative new way of assessing current and future resource management options at the regional (cross-border) level. As well as being the product of joint scientific endeavor, the modelling tools also act as a forum to convene regional discussion and debate about options, around a technical, rather than political focus. The work is opening up new avenues to achieve resource security in the face of climate change, and offers a new model to advance science-lead environmental diplomacy in areas of acute political and environmental pressure.
This event will present our technical and diplomatic work to date, and our plans for the future, both for research and policy engagement.
We would be honored to see you among our participants. Please register for the event using this link.
For further questions please contact Evie Leviten-Lawton at track2ad@arava.org.
Event program
18:30 Reception
19:15 Opening of the event Amb. Daniel Shek
19:20 Remembering Dr. Noam Segal Dr. Javier Lezaun, Dr. Peretz Segal
19:35 The Arava Institute (video)
19:40 Introduction to the Track II Environmental Forum Dr. David Lehrer
19:45 Introduction to the Oxford Martin School program and the Regional Modeling Approach Prof. Richard Caplan & Prof. Jim Hall
20:00 Modeling work – Results, scenarios and opportunities – Energy Dr. Aman Majid
20:15 Modeling work – Results, scenarios and opportunities – Water Dr. Suleiman Halasah & Dr. Michael Gilmont
20:30 Panel: Regional risks and opportunities
Moderator: Amb. Daniel Shek
Participants: Dr. Tareq Abu Hamed, Dr. Gil Murciano, Dr. Deborah Sandler, Dr. Shaddad Attili
21:00 Closing words
Speakers
Moderator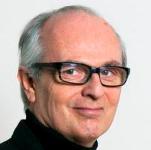 Amb. Daniel Shek, former Ambassador of Israel to France, has extensive experience in European Affairs and has participated in several chapters of Arab-Israeli negotiations, in particular while working with the late Shimon Peres. He has for many years taken part in devising media strategies for the Foreign Ministry and is considered an expert on public diplomacy. Since leaving the Foreign Service, he has been an independent consultant and teaches Diplomacy at Tel Aviv University. He is among the leaders of the Israeli Regional Initiative, a civil society organization working towards a regional settlement of the Arab-Israeli conflict. Amb. Shek is a member of the Arava Institute's Israeli Public Council, and its Board of Directors, and a member of the Track II Joint Implementation Committee.
Speakers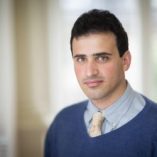 Dr. Michael Gilmont is Program Manager for the Oxford Martin Program on Transboundary Resource Management, and also a research fellow. His research applies interdisciplinary political, economic and hydrological approaches to analysing trends in water resource development use and reform, with particular focus on the MENA region. His original conceptualisations on water resource 'decoupling' in the Middle East provide the theoretical and have underpinned projects funded by the British Council and Dutch Ministry of Foreign affairs on water productivity and agricultural policy in the Middle East. Previous work with the Environmental Change Institute examined relationships between economic growth, hydroclimatic vulnerability, and water infrastructure investments as buffers to variability, with a focus on trends across states in India. Other recent work includes understanding water development investments and transboundary water relationships in Asia and Africa, in the context of ongoing Chinese water investments, as part of the DFID-funded 'Knowledge Exchange in International Waters' program. He has worked as a consultant to the Water Security core team at the World Bank, and is a member of the British Council Future Leaders Connect cohort of 2018, a global network for emerging policy leaders.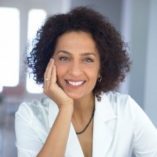 Dr. Nurit Gal is an energy expert, specializing in energy modeling, economic analysis, regulation, and long-term planning. Dr. Gal was the deputy to the chairman of the Israeli Electricity Authority over the Years 2014-2019. In this capacity, she designed the electricity market reform and the electricity wholesale market. She was also responsible for tariffs and regulations of power producers and renewable plants. Before that Dr. Gal was the head of the Systems Analysis Department at the Israel Defense Forces General Staff, where she led the analysis related to long-term planning of the Israeli military forces. Dr. Gal holds a B.Sc. in Math and Physics from the Hebrew University, a master's in business administration from Tel Aviv University, a Master of Public Administration from Harvard, a Master in Energy and Resources from Johns Hopkins University, and Ph.D. in Business Administration. Her Dissertation focused on Fuel Cost Uncertainty and Capacity Investment in Competitive Electricity Markets.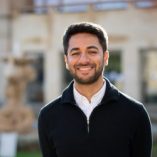 Dr. Aman Majid is a Research Associate at the Oxford Martin School's programme on Transboundary Resources Management focusing on the Jordan basin. On this project, he is leading the model development to map sustainable development pathways of the energy and water sectors in Israel, Palestine and Jordan under varying degrees of political cooperation. Before joining the Oxford Martin School, Aman completed his doctorate at the University of Oxford focusing on integrated modelling of energy and water systems for decision-making.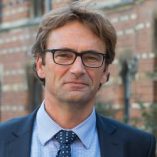 Prof. Jim Hall FREng is Professor of Climate and Environmental Risks in the School of Geography and the Environment, a Senior Research Fellow in the Department of Engineering Science and fellow of Linacre College. He was director of the Environmental Change Institute from 2011 to September 2018. His research focuses upon management of climate-related risks in infrastructure systems, in particular relating to various dimensions of water security, including flooding and water scarcity. He is Principle Investigator of the Oxford. Prof. Hall is a member of the UK independent Committee on Climate Change Adaptation. In 2010 he was elected as a Fellow of the Royal Academy of Engineering "for his contribution to the development of methods for flood risk analysis, which underpin approaches for flood risk management in the UK and internationally." He is now a member of the Engineering Policy Committee of the Royal Academy of Engineering and the Public Voice Committee of the Institution of Civil Engineers. He was is a member of the panel conducting the Institution of Civil Engineer's 2014 State of the Nation Infrastructure assessment.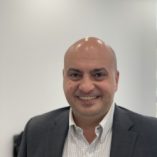 Dr. Suleiman Halasah is a postdoctoral researcher at the Institute for Science, Innovation and Society at the University of Oxford, his work is focusing on the regional resources management in the Middle East, specifically water and energy, he also served as a Research Associate at the Centre for International Studies at Oxford University, Suleiman is Co-directing the Jordan-Israel Center for Community, Environment, and Research (JICCER) at the Arava Institute for Environmental Studies. Dr. Halasah is director of the Jordanian consulting firm, i.GREENs, which focuses on energy, water and environment. As the Jordanian partner, he was part of the founding group behind the Arava Power Company, a leading solar energy company operating in Israel and other countries. Dr. Halasah holds a PhD and a Master of Science in Desert Studies from Ben-Gurion University in the Negev, Israel; and a Bachelor of Science in Electrical Engineering from the University of Jordan in Amman.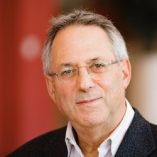 Prof. Richard Caplan is Professor of International Relations in the Department of Politics and International Relations and Director of the Centre for International Studies at the University of Oxford. He is a Co-Investigator on the Oxford Martin Program on Transboundary Resource Management. He has been a Specialist-Advisor to the Select Committee on Foreign Affairs in the UK House of Commons; a Research Associate at the International Institute for Strategic Studies (IISS), Editor of World Policy Journal, and New York Director of the Institute for War and Peace Reporting (IWPR). He has also served as a consultant to the United Nations and to various national governments, and as a member of the World Economic Forum's Global Agenda Council on Fragile States.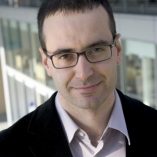 Dr. Javier Lezaun's current research focuses on the production and use of scientific knowledge in global health interventions. Much of this work centres on the control of mosquito-borne diseases in sub-Saharan Africa and Latin America, often in collaboration with medical entomologists. Between 2016 and 2019 he directed the project Acting in an uncertain world: mapping public health responses to the Zika epidemic in Brazil, with colleagues at the Oswaldo Cruz Foundation. Dr. Lezaun is also researching the development and governance of new technologies that might be used to remove greenhouse gases from the atmosphere. He directs the Greenhouse Gas Removal Instruments and Policies project, focused on the international politics of large-scale carbon dioxide removal, and is part of the new H2020 project Ocean NETs, which will explore the feasibility of ocean-based interventions to tackle climate change.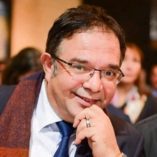 Dr. Shaddad Attili is Advisor ranking Minister at Negotiations Department and Former Palestinian Minister of Water and Head of the Palestinian Water Authority (PWA) from 2008 to 2014. Currently he is lead Palestinian negotiator for water at Negotiation Department of the PLO and an international activist and consultant in the fields of environment, transboundary waters and Climate change. He leads the initiative on Palestine Green Deal. In honor of his many contributions and accomplishments, Dr. Attili was awarded France's highest decoration, the Legion d'Honneur, by French President Francois Hollande. He previously served as deputy secretary general for the Union of the Mediterranean responsible for water and environment division.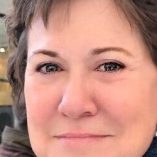 Dr. Deborah Sandler works on the Oxford Martin Programme on Transboundary Resource Management, and is Chair of the Arava Institute Track II Environmental Forum in the Jordan Basin. Prior to this she was a member of the Oxford University law faculty from 1995, and a founding director of Pro Bono Publico, the award winning pro bono human rights unit in the Oxford law faculty. From 2006-2014, she was Director of the Oxford University Visiting Student Program at Wadham College. Dr. Sandler has consulted on a range of international projects such as the legal situation of AIDS orphans and widows in remote areas of Western Kenya. She was a director on the Oxford University Leadership Program for Chinese Officials, Senior Trustee for TravelAid, and a Governor on the Oxford Centre for Hebrew and Jewish Studies. Dr Sandler has published on state compliance, human rights, and cross-border environmental issues, including the first joint Jordanian-Israeli study of the Red Sea: 'The Gulf of Aqaba: A Regional Environmental Challenge' (ELI Press), as well as the tripartite: 'The Jordan River and Dead Sea Basin: Cooperation Amid Conflict (Springer Press). Dr Sandler was recently appointed to President Herzog's National Climate Change Forum.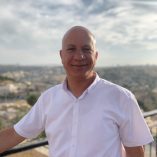 Dr. Tareq Abu Hamed is the Executive Director of the Arava Institute for Environmental Studies. He holds a Bachelor's and a Master's of Science in Chemical Engineering from Gazi University (Turkey), and a Ph.D. in Chemical Engineering from Ankara University (Turkey), and has completed two terms of postdoctoral research at the Environmental Science and Energy Research Department of the Weizmann Institute (Israel), and the University of Minnesota's Mechanical Engineering Department Solar Energy Lab. In 2008, he established the Center for Renewable Energy and Energy Conservation (CREEC) at the Arava Institute. He left the Institute in 2013 to become the Israeli Ministry of Science's Deputy Chief Scientist, and later the Acting Chief Scientist, the highest ranking Palestinian in the Israeli government, and returned to the Arava Institute in 2016 as Director of CREEC and Academic Director.
Dr. Gil Murciano is the CEO of Mitvim. Dr. Murciani served as an expert on Israeli foreign and security policy at the German Institute for International and Security Affairs (SWP), a Berlin-based think-tank, which advises the German and European foreign policy community. In collaboration with local partners, he founded and developed the Techne Initiative, which aims to turn members of the Middle-Eastern diaspora in Europe into foreign policy advisers. Dr. Murciano is a member of the adjunct Faculty of the Hertie School of Governance Berlin, where he serves as a lecturer on the International Politics of the Middle East. He holds a PhD in International Relations from Freie Universität Berlin and served as Fox Fellow at the MacMillan Center/Yale University. His dissertation focuses on the role of honor in peace negotiations in the Middle East. He has also served as a senior foreign policy analyst at the Tel Aviv-based Reut Institute for Strategic Thinking (currently known as the Reut Group). In addition, he is a member of the Israeli-Arab forum of the London-based Atkin Foundation.
Dr. Noam Segal (1975-2019)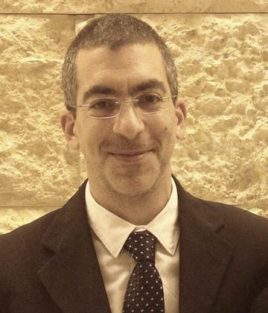 Dr. Noam Segal, Arava Institute alum, and Research Fellow at InSIS, passed away in Oxford on Saturday, 30 March, 2019, after a very short, fierce and brutal battle with cancer, aged 44. He fought to the very end, positive and strong in mind and spirit. Noam was a humble and remarkable man. He died far too young and will be missed by many.
Noam joined the Institute for Science, Innovation and Society (InSIS) in September 2017. He came to Oxford to continue his work on the Water-Energy Nexus in the Middle East, focusing on Jordan, Israel and Palestine, exploring strategies for sustainable and renewable energy policy in the region. Prior to coming to Oxford Noam served as Director of the Israel Energy Forum, which he co-founded in 2008. Leading a coalition of stakeholders through advocacy and an appeal to the Israeli Supreme Court, the Forum was instrumental to reshaping Israel's policy towards exploitation of its natural gas resources. Noam pioneered programs to retrofit energy efficiency in public housing in Israel. He also carried out ground-breaking research into Israeli's renewable energy capacity, creating a powerful rationale for further investment and development in renewable energy infrastructure in the country and the region.
Noam studied philosophy and biology and Tel Aviv University, with a graduate degree in environmental studies at Ben Gurion University, and a PhD from Tel Aviv University. By the time he arrived at Oxford in 2017, Noam had established a close collaboration with the Track II Environmental Forum of the Arava Institute for Environmental Studies, working to develop a regional environmental blueprint for cooperation in conflict areas including the Jordan Basin. In many ways this represented a convergence of his previous research and political experience, upscaled to a regional platform with the potential to impact not just the Middle East but other resource-stressed areas of the world. His efforts were prodigious. With his characteristic quiet confidence, he gently pushed for the highest standards of professionalism amongst his colleagues, driven by his passionate belief in the value of peace as an agent to realise environmental resilience and human potential.
At Oxford he recruited an outstanding team of scholars into a new program of work straddling environmental and political science, with the aim of supporting efforts across the Middle East to improve natural resource management and deepen our understanding of the interaction of scientific and policy processes. His last few months of work were spent leading the writing of a major multi-year grant application to the Oxford Martin School. He received news that the application had been successful the week he was admitted to hospital.
Noam's professional achievements were underpinned by a set of very special personal traits. He was kind, gentle, profoundly empathic and caring. At the same time, he was brilliant, strong and insightful. He always gave wise counsel. He understood how people worked, both individually and collectively, and was highly successful in using this to build shared interests and create change at all scales, from the personal to the international.
Above all, Noam was characterised by his humanity, anchored by his deep love and respect for his wife Vered and his children. He derived so much joy and pride in his family, and was a wonderful model of how to juggle work and family – family came first, work second, sleep third! Conference calls in recent months were often accompanied by the sounds of his baby son Amit in the background, with the level of infant contentedness frequently inversely correlated to the length of the meeting!
Noam has touched and will continue to touch so many of us within his immediate personal and professional community and beyond. His loss is incalculable to his family and to the policy and research communities he leaves behind. We will remember and miss him. His spirit and values will be with his family and many friends and colleagues as we continue to strive to realise the goals he imbued in so many.
Dr. Noam Segal, husband, father, friend, scholar, died in Oxford. He leaves a wife and three children. He will be deeply missed by his family and his many colleagues and friends around the world.
Regional Modeling in the Jordan Valley
The Oxford Martin Program offers a unique way of re-analysing current and future resource supply and demand in the Jordan Basin region and beyond. It combines official data, with regional expertise and understand of resource systems and a Track II engagement and deliberation process to both build credible understanding of current and future resource needs, and plan out future politically credible resource and infrastructure options. We are developing two streams of analysis, one for water systems and one for energy, and for each, we will derive a suite of economically, technically and politically feasible scenarios. We will also be combining our analysis into a water-energy nexus framework allowing further refinement of proposals.
The first stage of our analysis demonstrates the constraints on water and energy capacity to 2030 and beyond. It evaluates the challenges both at national scales (for Israel, Jordan and the Palestinian West Bank and Gaza), and at the region scale, demonstrate the alternate capacity and investment requirements between these two scales, and the comparative resilience and climate impact offered by a regional approach as opposed to nationally-based development.
Importantly the initial solution pathways proposed can be developed at the national scale, while also laying the groundwork for potential future closer regional integration as political conditions evolve. Such least-regrets interventions offer an important new solution space as the region seeks to increase resource security into the middle of the 20th century.
Energy
Our analysis examines future regional energy needs at the hourly basis, demonstrating both total power requirements and peak loads for which national grids will need to provide. Through a comparative analysis of national vs regional solutions, our work demonstrates the lower capital investment costs required in a regional scenario, and the increase capacity for assimilating renewables through storage and load-sharing across neighbours. For water, sharing regional best practice and technology around treated wastewater, as well as co-dependence on new water resources offers important pathways to bridge anticipated and potential unanticipated deficits in regional supply by 2030, while reducing energy intensity of new resources and environmental pollution of untreated wastewater. Further analysis currently in progress will identify how progress can be initiated at the local-scale through demonstrable projects, as a means of both contributing to resource security, illustrating how political impasses can be overcome, and in so doing building social and political trust.
Water
Israel, Jordan and Palestine are among the most water-scarce jurisdictions in the world, with naturally available water resources well below the absolute level of water scarcity of 500m3/capita/year. Despite world-leading achievements in water management including non-conventional resources of desalination and Treated Wastewater (TWW) reuse, especially in Israel and to an extent in Jordan, there is a significant deficit between planned water availability and planned demand at the regional scale by 2030. These trends will only be magnified by the impact of Climate Change which itself is not thoroughly incorporated into regional planning, and will compound the challenge to the environmental, developmental and political prosperity of the region. This work seeks to examine how a regional approach to water management, through both resource sharing and sharing of best practice and management/allocation approaches, could help bridge the anticipated deficit, including the environmental benefits of different instruments. It provides a review of the often diverse assessments of available water resources in the region, delivers a systematic cross-regional comparison of recent and future water supply and demand, and quantifies the 2030 deficit. Building on these official projects for future supply and demand, the analysis covers a number of instruments that could be deployed to redress this deficit at the regional scale. These instruments include on water sharing augmented by best-practice sharing around TWW reuse, Non-revenue water (NRW) reduction, enhanced desalination, and reduced agricultural water growth. Scenarios are presented as to how these instruments can be combined to deliver a more water-secure outlook to 2030.
Supporters
We gratefully acknowledge the following

major donors

for their generous support of the

Track II Environmental Forum over the years:
The Abramson Family Foundation
The Kathryn Ames Foundation, Inc.
David Arfin and Madeline Chaleff
The Aviv Foundation
Amr Awadallah and Shirin Aly Hassan
Jeffrey Brown and Rachel Haft
David and Ora Chaiken
Ben and Shelly Chigier
Michael Cutler and Dale Rosenthal
FS Foundation
Aaron Frank and Julia Chang Frank
Lois and Larry Frank
David Frazer
Marc Friedman
Catharyn and Mike Gildesgame
Ethan Grossman and Family
Jon and Carol Harris-Shapiro
Harry Heiman and Abby Friedman
Richard Heinrich
Sheldon Kahn and Sarah Liron
Daniel and Naomi Kayne
Rick and Nancy Moskovitz
Anat Moskowitz and Jeffrey Bain
Isidore C. & Penny W. Myers Foundation Philanthropic Fund
Sylvia Neil and Dan Fischel
David and Aviva Lee-Parritz
Jon and Robin Parritz
The Selsky Foundation
Ann Stehney
Peter and Deborah Wexler