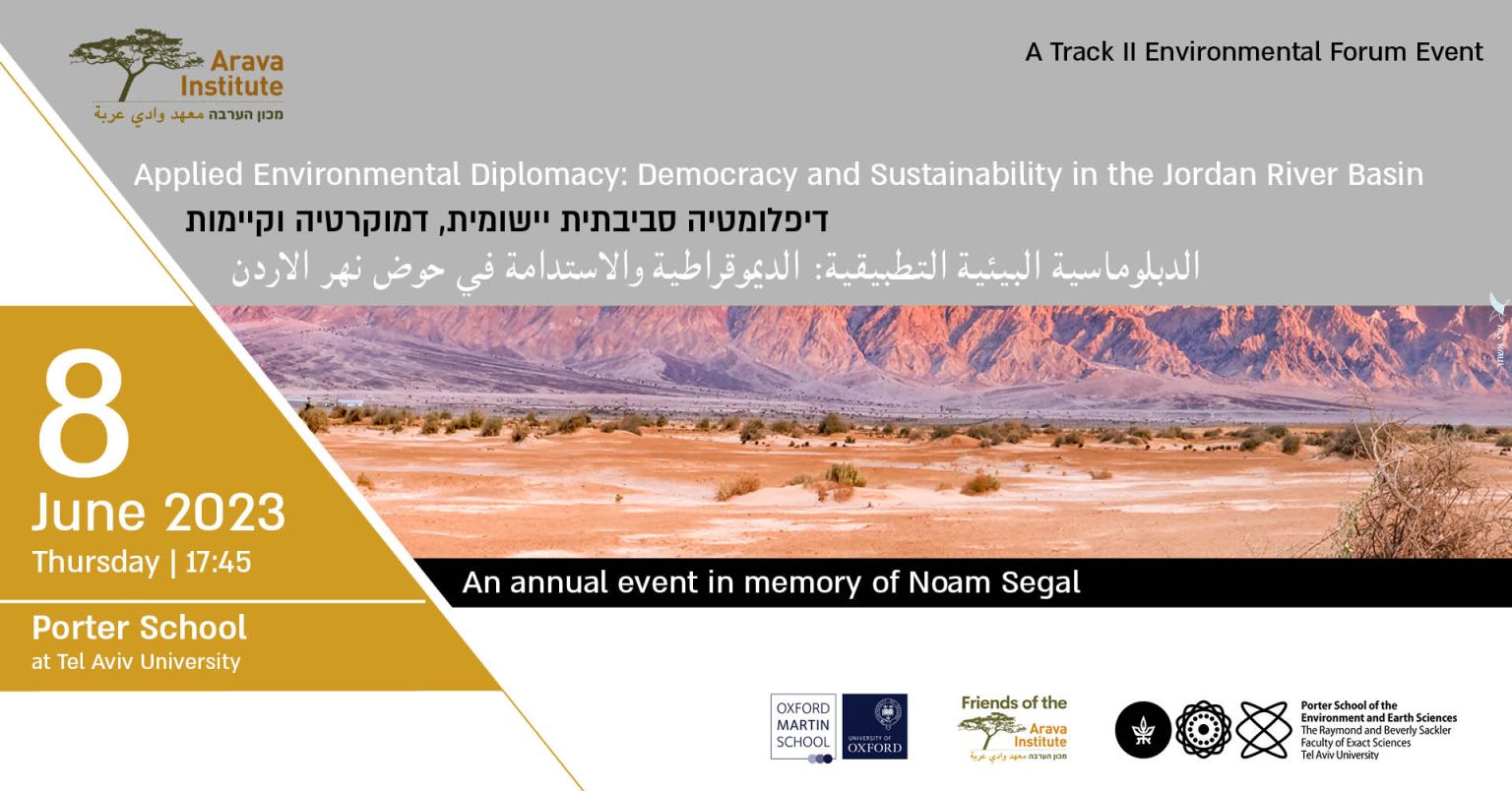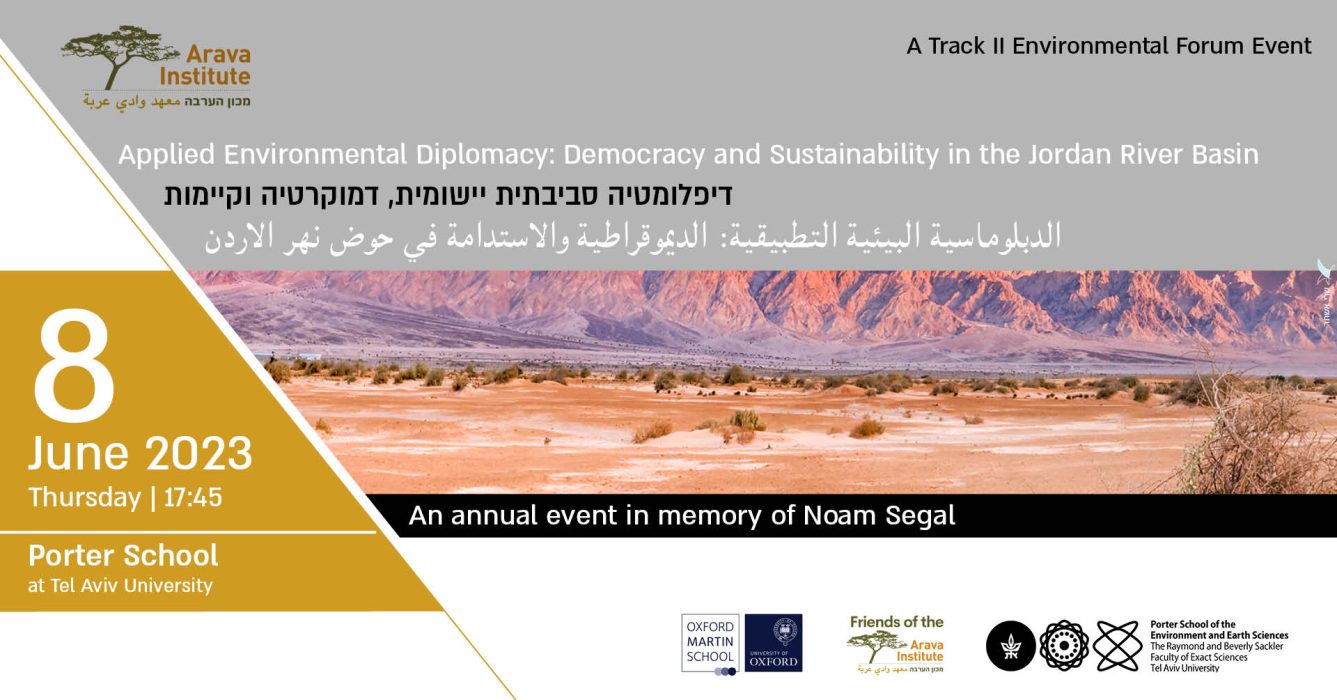 The Arava Institute and the Oxford Martin School at the University of Oxford are pleased to invite you to the second event in memory of Noam Segal. This year's event will focus on Applied Environmental Diplomacy: Democracy and Sustainability in the Jordan River Basin.
The conference will be live streamed on our YouTube channel.
Invitation
Event program
Noam Segal (1975-2019)
Regional Modeling in the Jordan Valley
Energy
Water
Conference partners
Supporters
Invitation
The event will be held on June 8th, 2023, at the Porter School of Environmental Studies of Tel Aviv University. The evening will begin at 5:45pm with refreshments outside the Hall; the program will start promptly at 6:15pm and end at 8:30pm. The event will also be accessible online as a webinar. The livestream for the webinar will begin 18:15 Israel time / 11:15 am EST & 8:15 am PT.  
The goal of the annual Applied Environmental Diplomacy Conference is to provide a platform for Palestinian and Israeli environmental changemakers to highlight their cross-border environmental cooperation. These efforts have been enhanced by our strategic research partnership with the Oxford Martin School of Oxford University.
The focus this year will be on Democracy and Sustainability, and the link between the two. 
We would be honored to see you among our participants.
* The program will be in English. 
** Paid parking will be available at the Nature Museum, 5-minute walk away. 
For further questions please contact Evie Leviten-Lawton at track2ad@arava.org. 
Event program
Noam Segal (1975-2019)
Regional Modeling in the Jordan Valley
Energy
Water
Conference partners
Supporters