To arrange an interview with an Arava Institute spokesperson or for any other media inquiries, contact our press officers.
THE ARAVA INSTITUTE IN THE NEWS
For the most up-to-date mention of the Arava Institute in the news, check out the articles below. Please note that the opinions expressed in these articles do not necessarily reflect the opinions of the Arava Institute and its affiliates.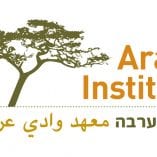 By Danielle Nierenberg – foodtank.com
January 1st, 2019

"Located in the Middle East, The Arava Institute is an academic hub for those looking to research and solve the most pressing environmental concerns of the day. The Arava Institute has five transboundary research centers, including the Center for Sustainable Agriculture and the Center for Hyper-Arid Socio-Ecology. The Centers are dedicated to the investigation and preservation of arid lands and their natural resources across the Middle East."