The Center for Arid Socio-Ecology (CASE) studies most broadly nature-human relationships in the Arava region and the Negev highlands. CASE integrates the work of ecologists, economists, and social scientists with particular interest and expertise in arid environments, conservation, and development.
CASE explores human impact on ecosystems, human benefits from nature, and the feedback cycle of how human actions can affect our own well being. Our research in Middle East Political Ecology (MEPE) looks critically at ecology as a science, explores how human-nature relationships and understandings are shaped and viewed through eco-scientific tools and methodologies, and evaluates political ecology as a framework to understand environmental changes and the emergence of new desert ecologies.

Significant parts of CASE research is conducted through Long-Term Socio-Ecology Research (LTSER) platforms, which are part of an international network. The Arava LTSER platform is a collaborative effort with the Jordan LTER working in Wadi Araba (the Arava Valley). Both platforms are monitoring the ecology of the Arava based on the ecological integrity concept – a measure of the health of an ecosystem based on its ability to self-organize. This is linked to resilience and the ability of the ecosystem to provide ecosystem services which benefit society.


Dr. Miri Lavi-Neeman, faculty at The Arava Institute, anthropologist, and researcher for the Dead Sea-Arava Science Center (DSASC)
Dr. Jessica Schäckermann, ecologist and researcher at the DSASC
RESEARCH PROJECTS INCLUDE: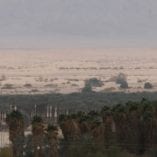 The Center for Arid Socio Ecology has been studying ecosystem services of the Arava since 2010 and the research is ongoing and widespread.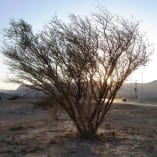 With climate change causing an increase in droughts, and human impacts such as increased digging of wells and road development, it is suspected that the Acacia populations are decreasing, affecting the ecosystem of the region as a whole. Therefore, The center established an Israeli-Jordanian joint monitoring system that allows tree assessment in many locations and over a long period of time.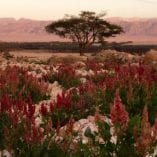 The project in Wadi Shita involves long-term environmental monitoring of acacias, insects, soil mesofauna, plant community composition, animal tracking, and geological analysis.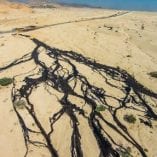 The Center for Arid Socio-Ecology monitors and analyzes impacts from two oil spills in Ein Evrona, Arava Valley. Since 2014, various parameters are monitored in the reserve including biodiversity of animals, plant physiology, soil fauna, and soil characteristics among others.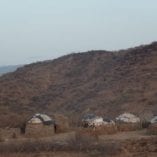 This research project looks at the relationship between Israel and Africa through green development projects in Africa.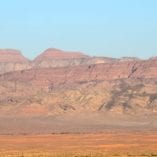 This collaborative research project explores environmentalism, environment and development as powerful terrains for social change.