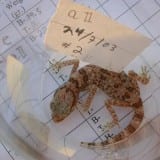 The Arava Institute undertakes cutting-edge research around transboundary issues and opportunities that intersect with related fields of environmental concern. As the premier institution for multidisciplinary environmental research in the region, the Arava Institute attracts regional and international leaders in the field to work alongside scientists and students.
The research departments are divided into self-supporting projects led by a faculty member and supported by a team of research fellows and interns. Students can become involved in a research center through their independent research projects in the framework of a course. Research projects are diverse, integrating natural and social sciences to examine a range of environmental issues.
Center for Climate Change Policy and Research
CCCPR integrates the Arava Institute's research activities on climate change.
Center for Renewable Energy and Energy Conservation
CREEC is leading research on renewable energy in the region.
Center for Sustainable Agriculture
CSA is a vital player in the field of desert agriculture and sustainable agriculture in the Middle East and the world.
Center for Transboundary Water Management
CTWM provides a platform for regional cooperation on water-related issues.
Center for Arid Socio-Ecology
CASE studies the interaction between nature and human society in the Arava region.
Daniel Fischel & Sylvia Neil Research & Visitors' Park
The Daniel Fischel & Sylvia Neil Research & Visitors' Park is home to the four centers of research at the Arava Institute.
Furrows in the Desert
Furrows in the Desert is an agricultural development project introducing agriculture in northern Turkana, Kenya.
Jordan-Israel Center for Community, Environment & Research
The center aims to "reopen the bridges" between the southern Jordanian and Israeli communities through research, capacity building and policy engagement.
Research in Political Ecology in the Middle East
The work strives to generate discussion among and between political ecologists, regional critical scholars, practitioners, and communities.