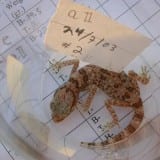 The Arava Institute is home to cutting-edge research in a number of interrelated fields of environmental concern from a trans-boundary context. Gathering leading regional and international experts who collaborate with its scientists, the Arava Institute is the premier institution for multidisciplinary environmental research in the region.
The Research Department is divided into self-supporting projects that are headed by a faculty member with teams of research fellows providing critical support in a number of areas. Most research projects also support research of graduate students enrolled at the Institute. Generally interdisciplinary in nature, research projects integrate natural and social sciences to examine a range of environmental issues.
Center for Renewable Energy and Energy Conservation
CREEC is leading research on renewable energy in the region.
Center for Transboundary Water Management
CTWM provides a platform for regional cooperation on water-related issues.
Center for Sustainable Agriculture
CSA is a vital player in the field of desert agriculture and sustainable agriculture in the Middle East and the world.
Furrows in the Desert
Furrows in the Desert is an agricultural development project introducing agriculture in northern Turkana, Kenia.
Daniel Fischel & Sylvia Neil Research & Visitors' Park
The Daniel Fischel & Sylvia Neil Research & Visitors' Park is home to the four centers of research at the Arava Institute.