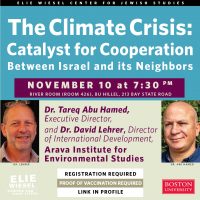 BOSTON - Join Dr. Tareq Abu Hamed, Executive Director of the Arava Institute and Dr. David Lehrer, Director of International Development, to learn about the Institute's latest projects related to climate crisis mitigation and resilience.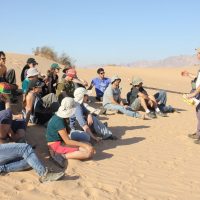 Join the Arava Institute faculty and leadership for short Zoom lectures throughout the fall on topics such as climate change and desert agriculture.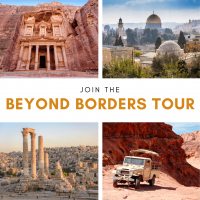 Join the Arava Institute for a small group trip across Jordan, Israel, and the West Bank, with an optional extension in the United Arab Emirates. Tour participants will get a unique firsthand look into the politics, culture, and environment of this region as they visit some of its most important and beautiful sites, including Petra, Jerusalem, the Dead Sea, Wadi Rum, the Arava Institute, Ramallah, and more.