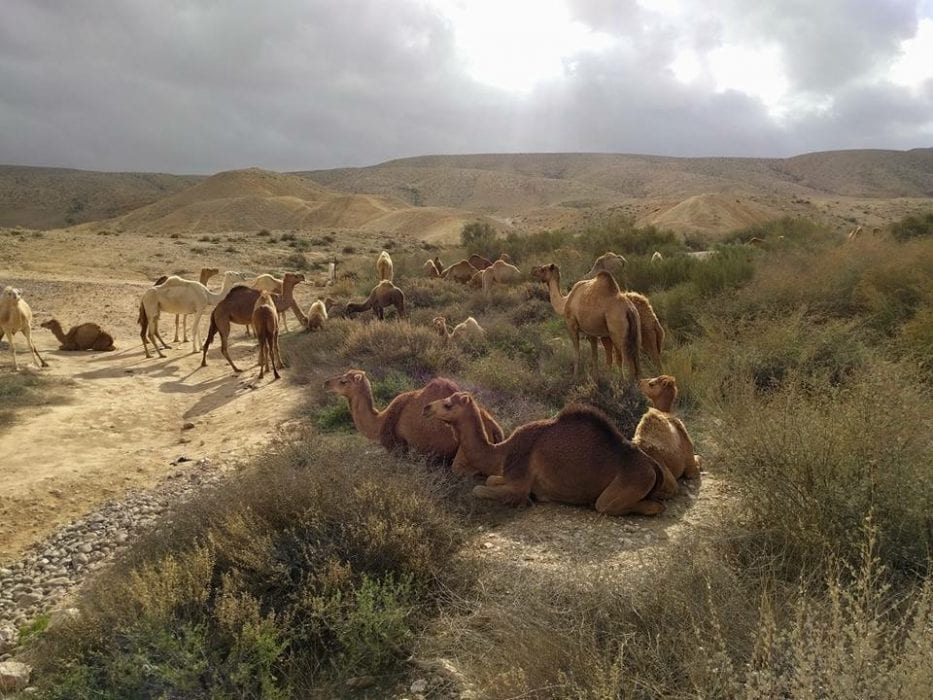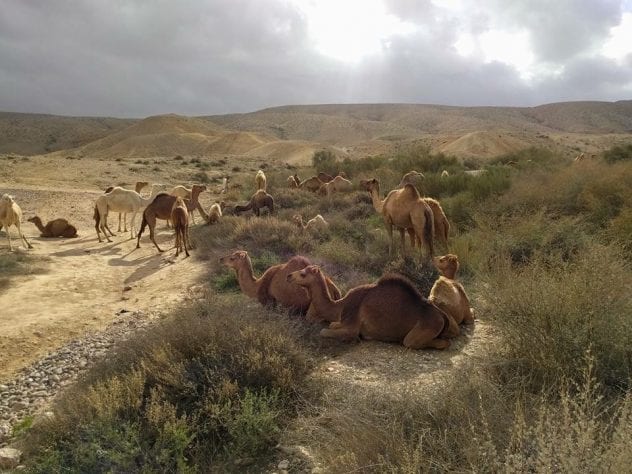 Political ecology was initially conceived to better understand the power relations embedded and shaping management and distribution of natural resources in the developing world and agrarian societies in particular. Since its recent arrival as an academic field to the Middle East during the 2000s, it has significantly contributed to problematizing social environmental conflict in the region around land, water, forestations, agriculture, environmental identity, belonging, conservation, control and much more.
Political ecology in the rest of the world has expanded meanwhile, incorporating new regions (such as big cities, the American west), perspectives, and epistemologies.
The nexus of environment and society remains, however, central in all of these studies, particularly at the present moment and amid a populist revolt, climate change, and rapid political economic transformation.
Our goal is to highlight the need to bring together insights from both "traditional" approaches of Political Ecology and newer directions to better understand and engage contemporary challenges, with their stakes and complexity. We wish to learn about global processes in this region as well as what insights regional praxis and policies might gain from other areas – new ways of seeing and doing political ecology.
In our Political Ecology work we strive to generate discussion among and between political ecologists, regional critical scholars, practitioners, and communities and to initiate new collaborative engagements that might serve not only scholars but also individuals and groups promoting social and political change in the region.
RESEARCH PROJECTS INCLUDE: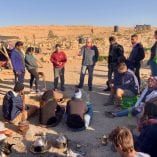 This project takes a broad and critical look at a number of theories and practices in conservation and political ecology.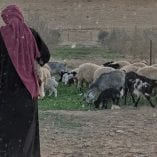 This project explores the nature of "camel-scapes" as articulating a set of current broad social and political relationships, and past colonial/Zionist conservation legacies, shaping Israel's desert highland today.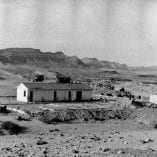 The project includes developing a critical sense of place as a conceptual framework for long-term monitoring of Social Ecological Systems. The studies are performed in two regions: Southern Arava Desert and Negev Highland.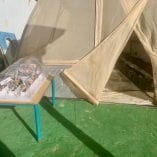 This research project looks at the relationship between Israel and Africa through green development projects in Africa.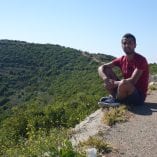 This collaborative research project explores environmentalism and development as key areas for social and political change. In particular, the project examines relationships between environment, environmentalism and neoliberal governance in the geographical context of Israel's Negev highland.
The Political Ecology of the Middle East and North Africa (MENA): A Seminar
This seminar at the Arava Institute attempts to expand the field of political ecology in Israel and Palestine as a theoretical project and as a pedagogical tool to develop a critical alliance of Palestinians and Israelis. The course includes developing a database of all publications in the field of political ecology with relevance to the Middle East region, as well as creating new papers on many subjects as further exploration and development of this archive.
Other Classes Taught by Miri Lavi-Neeman:
Critical Approaches to Sustainability
Environmental Education
Global Environmental Politics
2018
The Implications of the Bible as Constructed Knowledge Case Study: The Jordan River, Ayala Tolkin
Gendered Knowledge and Feminist Political Ecology, Elena Press
The Political Economy and Conservation of Plains Bison, Elliott Davis
The Ideational Power of Agritech and Innovation in Israel, Frances Gould
Understanding the Complexities of Gaza's Water Crisis, Ivan Orrozco
Oil Shale in The Ellah Valley, Neta Migdal
Environmental Imaginaries of Ketura: Navigating the Relationship with the Desert Landscape, Oriana Tannenbaum
Sataf – Environment and Narratives, Inbal Biberman
"Sumayl" – a window to urban metabolism in Israel, Lilla Ashuach
2017
Yaaran Farm: A case study on the ecological, political and legal aspects of self-sustainable goat farm, Aki Melamed
Black Goats Matter: An Examination of Israeli Environmental Policy, Laurina Bird
Power to the People?: A Case Study of Electricity in Gaza, Chloe Harris
A case study of KKL's Yatir forest and the Bedouin villages of Atir – Umm al Hiran, Nana Traub
The Ecology of War: Trees as Soldiers, Amy Yoelin
Conflict over land between asylum-seekers and host communities in south Tel-Aviv, Rimon Alyagon Darr,
Re-Emergence of Agrarian education in Israel, Eve Tendler
Jisr a Zarkah: The creation and borders of an isolated village: From a 'Swamps' Community to an Isolated Village, Rachel Szor
Wildlife in the Crossfire: The Implications of Power Relations, Competing Cultures, and Evolving Economies for Wild Animals in the Holy Land, Ben Breslau
Wadi Fukin and the Struggle between Swimming and Farming, Verena Sturm
Israeli government land Policy in the Roha region and its effects on the transformation of the residents of Um-Alfahm: Turning Natural Public Assets to an Income, Fareed Mahameed
The Story of the transformation of "Beit-Sha'an Valley" to "The Springs Valley Park" focusing on private property, Nadav Sharon
The Wild South: Forms of civil governance and resource protection in the neoliberal era. Ofek Ravid