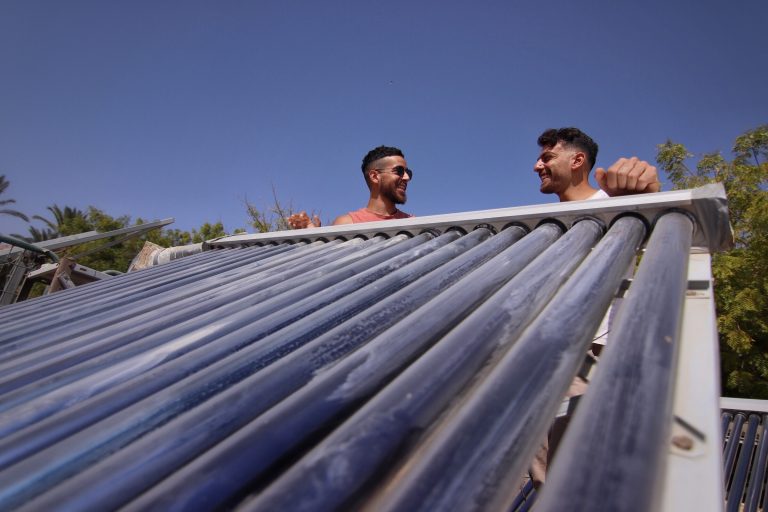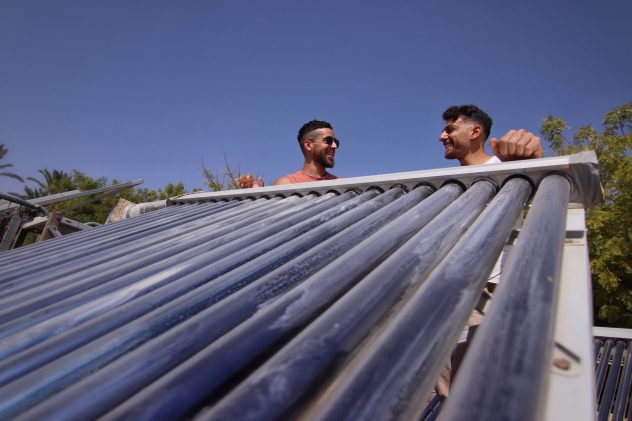 The Center for Renewable Energy and Energy Conservation's Social Innovation Lab is a dynamic hub where creativity and collaboration drive the energy transition in the Middle East to tackle climate change and environmental justice. The Lab's primary objectives are to accelerate the use of renewable energy sources while ensuring access to electricity, democratize the energy system, and increase public participation in the energy transition. It prioritizes the development of innovative and sustainable solutions to address the challenges of our times.
Understanding the Social Innovation Lab: The social innovation lab is a powerful and collaborative platform to solve complex social challenges and generate innovative solutions for energy transition. It brings together various stakeholders, including government agencies, non-profit organizations, businesses, and community members, who collaborate to explore and experiment with different approaches. This lab prioritizes creativity, co-creation, and a user-centered design process, utilizing their potential to develop practical solutions that drive positive social change.
Addressing the Middle East's Environmental Challenges in the Context of Energy Transition: In the Middle East, there is a pressing need to increase climate change awareness, and craft effective policies for environmental challenges within the context of energy transition. The involvement of citizens in the shift towards renewable energy sources is essential in achieving this goal. The involvement of communities is critical in driving practical climate actions and promoting sustainable practices in Middle East. Through active participation, society can significantly contribute to the fight against climate change, and pursue a more sustainable future.
Dual Commitment to Energy Transition in the Middle East: The Social Innovation Lab is dedicated to two overarching goals in the context of energy transition in the Middle East. First, it strives to accelerate the adoption of clean and sustainable energy sources within the energy transition framework. Second, it aims to empower communities with dependable and affordable electricity as part of its commitment to energy transition. Our team firmly believes in the potential of renewable energy to combat climate change while simultaneously bridging energy disparities in marginal communities through renewable energy technologies.