The experience at the Arava Institute reaffirmed for me that we as human beings are all the same no mater how different our cultures, religions, origins, or nationalities are.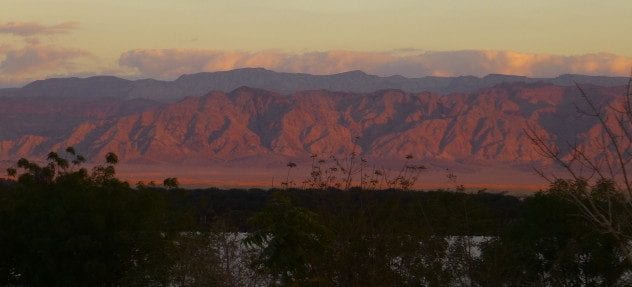 The Arava Institute for Environmental Studies is the premier environmental studies and research program in the Middle East.
The Arava Institute Staff
ELIZA MAYO
Deputy Director
eliza@arava.org
MIRIAM SEGAL
Finance Director
miriam@arava.org
ADMINISTRATIVE MANAGEMENT
GILAT BERGER
Administrative Assistant
gilat@arava.org
MAIA EBRAM
Cost Accountant
maia@arava.org
SMADAR ASHKENAZI
Comptroller/Finance Associate
smadar.ashkenazi@arava.org
MICHAEL JOHNSON
Development Associate
mikej@arava.org
DIANA SPINRAD
Development Director
diana.spinrad@arava.org
ABBY LUTMAN
Development Associate
abby.lutman@arava.org
DAGAN BEN ZVI
Hebrew Grant Writer
dagan@arava.org
YOSSI SPITZ
Technical Services
support@arava.org
HANNAH KADISH
Communications Associate
hannah@arava.org
ACADEMIC PROGRAM DEPARTMENT
CATHIE GRANIT
Program Director
cathie@arava.org
LAURA SHULTON
Admissions Coordinator
admissions@arava.org
RUTIE KAPLAN-ROTH
Academic Coordinator
rutie.kaplanroth@arava.org
DR. AVIGAIL MORRIS
Intern Coordinator
avigailmorris55@gmail.com
OFEK RAVID
Middle East Outreach and Communication Manager
ofek@arava.org
AMER DAJANI
Middle East Outreach and Communication Associate
amer@arava.org
ILLANA LEIZIN
Campus Life Director
st_life@arava.org
AVIV SAAD
Campus Life Coordinator
aviv@arava.org
For inquiries regarding alumni please contact Eliza Mayo, Deputy Director, at eliza@arava.org.
TRACK II ENVIRONMENTAL FORUM
JESICA SCHEIMBERG
Strategy and Operations Manager
jesica@arava.org
DR. DEBORAH SANDLER
Chair
djs@arava.org
MICHAEL JOHNSON
Associate
mikej@arava.org
EVIE LEVITEN-LAWTON
Coordinator
evie@arava.org
AVIGAIL BEN YOHANAN
Director of Short Programs
avigailb@arava.org
REUT PARNES
Short Programs Associate
reut@arava.org
ROTEM MEIRI
Short Programs Associate
rotem@arava.org
WILLIAM WEISINGER
Research and Visitor's Park Technician
william@arava.org
CENTER FOR RENEWABLE ENERGY AND ENERGY CONSERVATION
CENTER FOR SUSTAINABLE AGRICULTURE
NOAH MARTHINSEN
Research Manager
noah@arava.org
CENTER FOR TRANSBOUNDARY WATER MANAGEMENT
ELLA FUKSBRAUNER
Project Manager
ella@arava.org
Friends of the Arava Institute