Friends of the Arava Institute Staff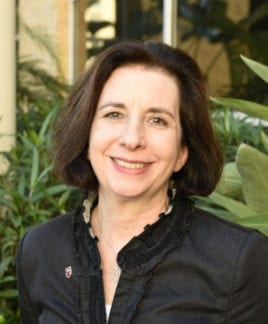 MIRIAM MAY, Executive Director
Miriam S. May most recently served as the Director of Institutional Advancement at Harvard Hillel. Previously she served as the founding Managing Director of the Advanced Leadership Initiative at Harvard University and as Executive Director of the Susan G. Komen Foundation of Massachusetts. Miriam founded SMART Consulting in 1994 and for ten years provided marketing and outreach consulting to a wide range of non-profits and financial institutions including Fleet Bank, Deutsche Bank, Hadassah, United Way of America, Oxfam America, and others. In Rhode Island, she was Senior Vice President of United Way of Southeastern New England. Previously, she lived in New York City and was a Vice President at Citibank. Miriam was also a Principal Consultant with Charter Associates, a World Bank consultant to the Ministry of Labor of Brazil and Area Advisor for Latin America and the Caribbean for the US Department of Labor. Miriam has an MBA from the Wharton School, University of Pennsylvania and a BS in Labor Relations/Organizational Behavior from Cornell University. She is married to Shaye Cohen and they have four children.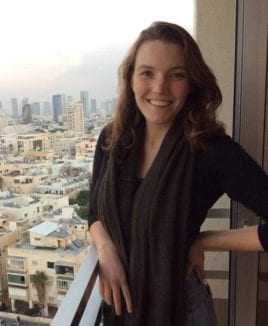 SARAH BRAVERMAN, University Relations Manager
Sarah graduated from Mount Holyoke College in May 2017 with a B.A. in Environmental Studies and Sociology. After her graduation, she pursued her academic interests in an internship with the Center for Transboundary Water Management at the Arava Institute in the fall of 2017, where she studied local and global off-grid water management. Inspired by the mission of the Institute, she worked as a Program Associate for the Campus Life Department during the Spring 2018 semester. She is excited to share her experiences with prospective students and interns in her new role as University Relations Manager.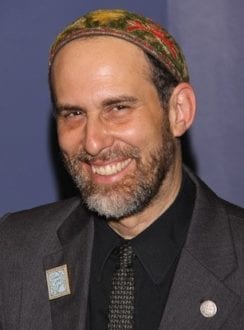 RABBI MICHAEL COHEN, Director of Community Relations
Rabbi Michael is a long time environmental activist who, while in high school, co-founded the first recycling center in Ewing, New Jersey in 1976. He graduated, with a B.A. in History, from the University of Vermont, where he also received the Paul Evans History Award for his honors paper on "Lenin's Theory of Self-Determination and the Muslims of the Soviet Union." In 1990 he graduated from the Reconstructionist Rabbinical College and become the first full-time rabbi of the Israel Congregation in Manchester Center, Vermont. Since 2000, he has divided his time between Vermont and Kibbutz Ketura, Israel. He has written extensively about the environment and the Middle East peace process in North American and Middle Eastern publications and is the author of Einstein's Rabbi: A Tale of Science and the Soul. Rabbi Michael has been a visiting faculty member at Bennington's Center for the Advancement of Public Action since spring 2012 teaching classes on conflict resolution, as well as different aspects of Biblical studies. He also served as director of community standards in the office of student life from fall 2013-fall 2015.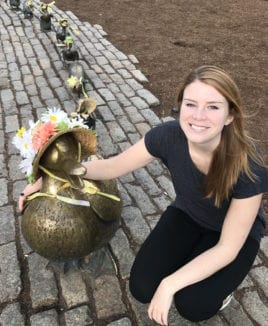 RACHEL DURNING, Communications & Development Associate
Rachel comes to the Friends of the Arava Institute with a background in international nonprofit work and study abroad in the Middle East. She most recently worked at AMIDEAST, where she sent American students to study abroad programs in the Arabic-speaking world, and she has also interned with the Director of Development at Refugees International. Rachel has worked in China and the Netherlands and has studied in Morocco, Egypt, and Jordan. She has a BA in Political Science from the University of Pennsylvania.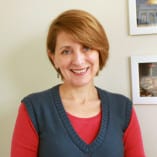 Amy Letteney, Executive Administrator
Amy has been involved in many aspects of the not-for-profit world and brings this diverse experience to her role as Executive Administrator. Most recently she focused on building a set of community centers in Bamyan, Afghanistan, and helped to develop programs that offer education, employment, fresh produce, sanitary facilities, and a sense of community to the women in the area. Amy's desire to foster positive connections and derail negative cycles is a common theme in much of her work. She welcomes the opportunity to utilize her experience in administration, marketing, organizational branding, event planning, and project management on behalf of the Arava Institute.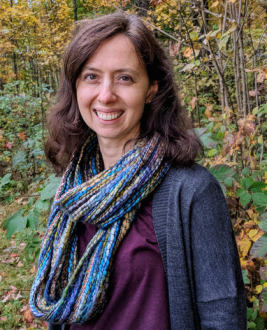 MEGAN WELCH, Development Professional
Megan has worked in conservation for over seven years in a variety of roles, including project management, campaigning, conservation planning, and development. Prior to joining Friends of the Arava Institute, she worked in Foundation Relations at World Wildlife Fund in Washington, D.C. Megan has lived in Spain, Japan, and Russia and enjoys traveling and learning about other cultures. She holds a B.A. in International Relations from the University of Wisconsin – Madison and an M.A. in International Affairs from American University.