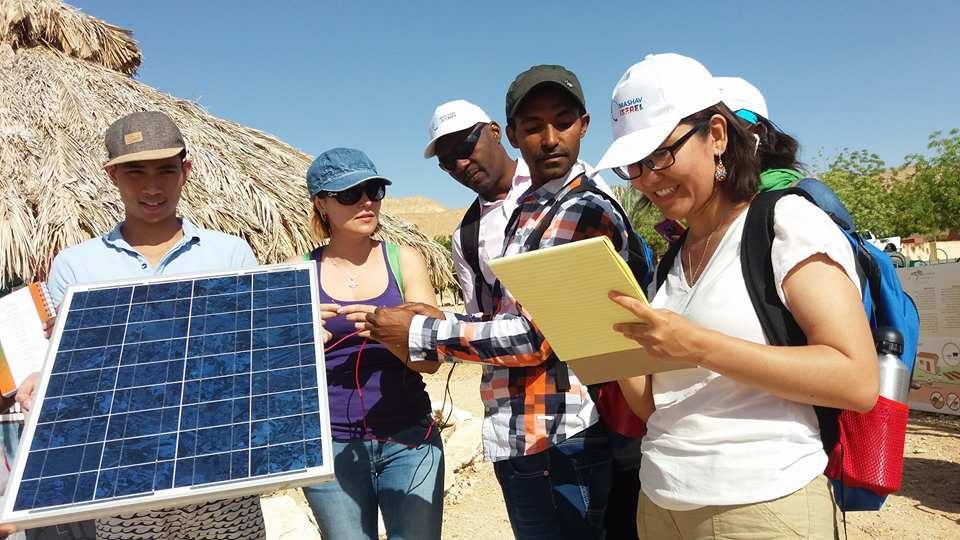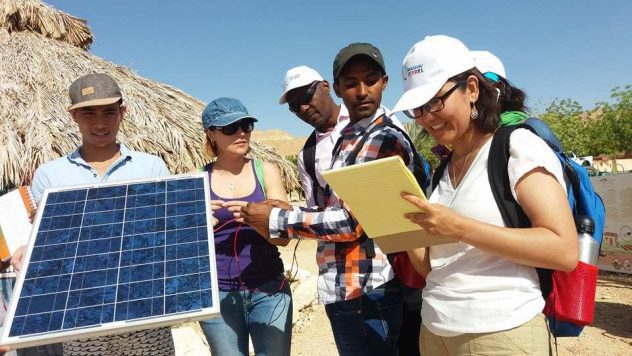 Visit the Arava Institute on a custom-designed, short-term study tour!
Learn first-hand about the Arava Institute's innovative initiatives in environmental research and regional cooperation through personalized academic programs for faculty- and student-led groups focused on environmental studies and peace-building.
Personalized itineraries are built according to group preferences, time availability, areas of interest, and budgetary allowance.
Tour coordination for groups includes all programming, meals, accommodations, transportation, guides, and security.
Environmental Studies
Meet with environmental experts focused on transboundary water management, renewable energy, food sustainability, socio-ecology of the Arava Desert Valley, and more.
Regional Perspectives
Tour options include visits in Israel, Palestine, and Jordan and offer a unique opportunity to interact with the diverse communities of the Arava Desert.
Kibbutz Living
Stay at the picturesque Kibbutz Ketura guest house and experience one of the last remaining communal kibbutzim in Israel.
---
At this time, the Arava Institute is unable to offer short-term programs for individual travelers, but check out some of these opportunities that may appeal to individual travelers looking for short-term opportunities:
GREEN APPRENTICESHIP
*Partner program of the Center for Creative Ecology at Kibbutz Lotan*
The Green Apprenticeship is an intensive 4 week course in Permaculture design with hands-on, practical work in organic agriculture, natural building with earth & straw, and sustainable technologies that you can build yourself. Permaculture is an ethical and holistic design tool for radically efficient engineering of human settlements and caring for the environment. Join the family of Arava Institute graduates who came to Lotan to live and have fun in the strawbale domes, grow healthy food, sculpt buildings and filled their toolbox with valuable techniques. www.kibbutzlotan.com/ga
VOLUNTEER ON A KIBBUTZ
For more information on individual opportunities to volunteer on a Kibbutz, please visit the Kibbutz Program Center website.