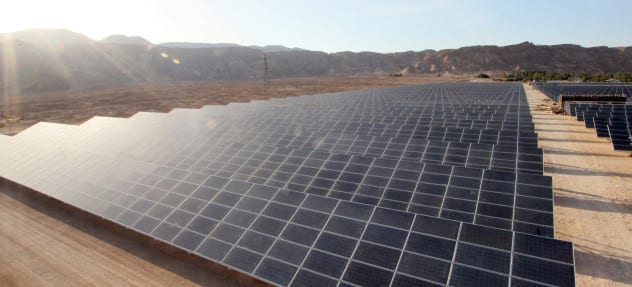 Established in August 2008 and directed by Dr. Tareq Abu Hamed, the Center for Renewable Energy and Energy Conservation (CREEC) is an integral partner in the Arava region's rapid progress to become Israel's "Silicon Valley" in research, development, and technology of renewable energy. 
Leveraging the Arava Valley's specific climatic conditions and the high solar radiation levels, The Center conducts research in a wide variety of subjects focusing on energy policy, solar fuels, photovoltaic technologies, biomass, wind and solar thermal energy, as well as innovative building construction techniques customized to conserve energy in desert climates.
The Center's research supports regional initiatives to test and launch small-scale renewable energy projects including self-cleaning solar panels, biogas technology, solar-powered desalination, and more. The Renewable Energy Workshop, established in 2015, expands the scope of research and experimentation and enhances the Center's position as a leader in off-grid, small-scale technologies for rural and marginalized communities.
RESEARCH PROJECTS INCLUDE: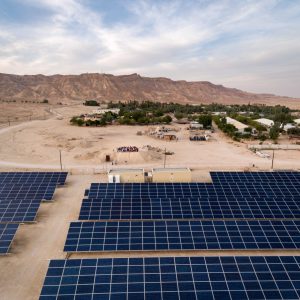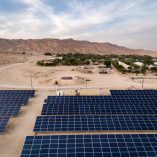 While there is consensus in the global community on fundamental human rights, including the right to water and food, the right to adequate housing, and the right to work, there is no widespread recognition of an individual's right to energy. Approximately 660 million people lacked access to electricity in 2021, mainly in sub-Saharan Africa. In the past 10-15 years, the concept of energy poverty has been gaining currency in global poverty studies.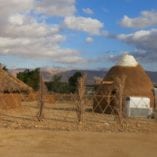 Off-grid technology innovations have recently sparked an extensive amount of enthusiasm, curiosity and media coverage.  The Off-Grid Technology Village is at the forefront of these innovations with cutting edge research and development of off-grid products and technologies. [Read more]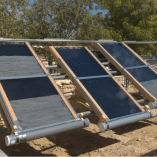 Research and further refinement continued on CREEC's project to build a solar collector to utilize solar energy for air-heating homes. [Read more]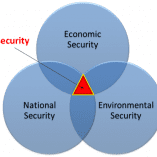 The usage of renewable energy sources increases the energy security because it brings extensive socio-economic benefits to Israeli and Jordanian populations, added pathways for bilateral cooperation and allows countries to achieve their climate mitigation goals. [Read more]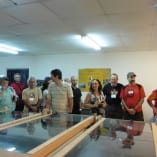 Global climate change has accelerated the need for clean, domestic, renewable energy options for off-grid communities. Research taking place at the Renewable Energy Workshop is at the forefront of experimentation and implementation of these small-scale technologies, which can dramatically improve living conditions worldwide. [Read more]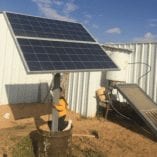 Off-grid energy systems are the main electricity source in rural Bedouin villages in the Negev. Due to the need for electricity, Bedouin households took upon themselves the responsibility of buying and installing photovoltaic (PV) systems. [Read more]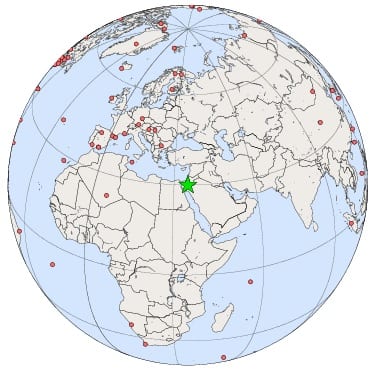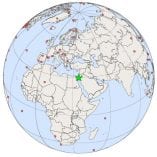 The Arava Institute is part of the Cooperative Air Sampling Network, an international effort which includes regular discrete samples from the NOAA ESRL/GML baseline observatories, cooperative fixed sites, and commercial ships. Air samples are collected approximately weekly from a globally distributed network of sites. [Read more]
Many rural communities in the Negev, Palestine and Jordan suffer from a lack of municipal services. Organic waste disposal is of particular concern because animal and human waste often piles up at the edge of villages waiting to be burned. It becomes a major health hazard through the spread of disease and accidental injuries sustained from uncontrolled burning of the waste.
The Center for Renewable Energy and Energy Conservation was involved in several projects to produce biogas from organic waste in the Middle East region. In Susya, a rural village south of Hebron in Palestine, Arava Institute alumni introduced biogas reactors as an alternative energy and fertilizer solution to a community of Palestinian farmers. This project was implemented in partnership with the social Israeli NGO, Villages Group.
In collaboration with the Middle East Regional Cooperation Program (MERC), bio-digestors were also established in the Negev and in Jordan, with both sites providing a source of low-cost cooking gas to local communities using livestock manure that would normally build up on their land. This project not only provided low cost cooking fuel and organic fertilizer for crops but also reduced the risk from diseases and accidental burns, as well as conserves natural resources by reducing the amount of wood collected for cooking.
In a joint venture with the Institute of Thermodynamics (TUM) of Munich University, the research center tested various designs of Reverse Osmosis (RO) desalination systems for use in off-grid communities. The goal of this project was to improve the energy efficiency of a solar powered RO desalination plant, and simultaneously solve the challenge of transient power supply. Therefore, a small-scale RO transiently operated pilot system powered by renewable energy was systematically investigated with special focus on thermal control.
To achieve these goals, a new design of a seawater-proof PV/T collector was developed and constructed for testing in the Arava Institute Research Park. Several experiments were devised to confirm the ideas suggested.