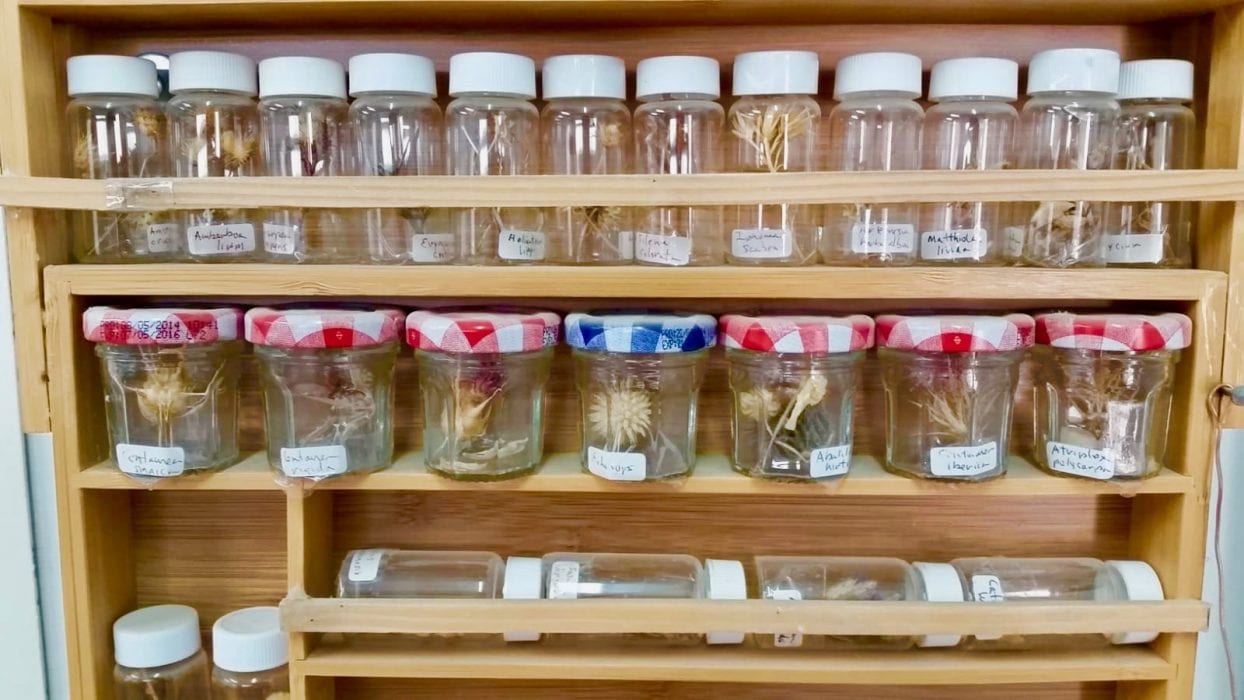 SEED BANK FOR ENDANGERED, RARE, MEDICINAL AND NATIVE DESERT SPECIES
The seed bank specializes in an extensive collection of seeds sustainably collected from native annuals, shrubs, and trees of the Arava, Negev, and high Negev. There is also a fair amount of exotic seeds from around the world that were either collected or acquired in exchange.
The Center maintains the seed stock by growing new varieties in a small vegetable and flower garden; other areas in the Experimental Orchard are used to grow native species and trees. There are several sections to the seed bank, including a section of native desert trees and another for domesticated trees.