TIME FOR TRACK II DIPLOMACY
By David Lehrer – The Jerusalem Post
October 19th, 2017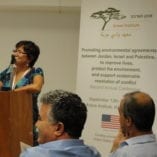 "Nongovernmental organizations, which work cross-border between Israel and Palestine on the environment, health, education, research, sports and culture, as well as businesses, have an important role to play in proving to the public that peace is possible. The media have an important role to play in highlighting these cross-border initiatives, and government officials and diplomats must work behind the scenes in order to ensure that such initiatives succeed if we are ever going to renew a peace process that leads to real peace."
To read the full article click here.
---
Israeli, Palestinian environmentalists aren't waiting on Trump peace plan
By Akiva Eldar – Al-Monitor
September 28th, 2017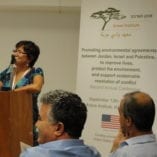 "At the conference in Ketura, I met Israelis, Palestinians and Jordanians who traveled all the way there to promote initiatives that would ensure clean air and water for their children. Because even if they cannot by themselves end the bloody conflict, they still want their children to breathe pure air and drink clean water. Similarly, David Lehrer, the director of the Arava Institute for Environmental Studies that promotes cross-border environmental cooperation, said, 'The environment cannot wait for a future peace agreement that may come one day. The environmental problems are hurting us now — both us Israelis and our Palestinian and Jordanian neighbors. Only by working together will we be able to protect the environment, public health, clean water and pure air. We owe it to ourselves and to future generations.'"
To read the full article click here.
---
'SAUDIS SHOULD LEAD DELEGATION TO ISRAEL,' FORMER US MIDEAST ENVOY SAYS
By Tovah Lazaroff – The Jerusalem Post
September 16th, 2017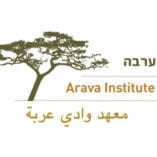 The veteran diplomat was in Israel on Wednesday and Thursday to attend the second annual Track II environmental conference at the Arava Institute at Kibbutz Ketura, near Eilat, which brought together Israelis, Palestinians and Jordanians.
Both to the Post and to the conference, Ross spoke of how the Trump administration could leverage behind-the-scenes cooperation between Israel and the Sunni Arab states with regard to the Iranian threat.
To read the full article click here.
---
Arava institute holds 2nd annual conference
By Calev Ben-David – i24NEWS
September 13th, 2017
"Dennis Ross came here to make a statement that although the political process is so frozen right now, and hope seems so distant, there are some areas, and the environment is one of them, where perhaps there can be some sense of faith and trust."
To watch the full broadcast click here.
---
GAZA, A LOOMING HUMANITARIAN DISASTER
By David Lehrer – The Jerusalem Post
July 9th, 2017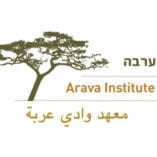 "Most water in Gaza is coming from the shared coastal aquifer with Israel, which due to over-pumping on both sides has led to sea water seepage, making most water in Gaza undrinkable. The further reductions in the electricity supply due to downed power lines from Egypt, dysfunctional or destroyed infrastructure within Gaza, and a cutback in Israeli-supplied electricity due to the PLO dispute with Hamas will only make life in the Gaza Strip more unbearable."
To read the full article click here.