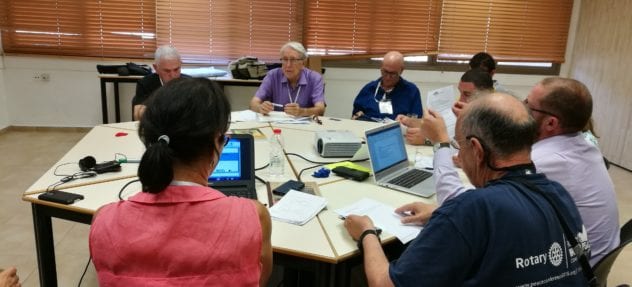 The Track II Forum currently operates through the following working groups:
The Track II Water Working Group strives to advance an increase in the water supply for the West Bank and Gaza through flood water capture, desalination and wastewater treatment and reuse. The Working Group includes Israeli and Palestinian water experts and is currently developing a master plan for wastewater interventions in Palestine focusing on off-grid and rural communities.
Israel, the PA, Jordan, and Egypt are all signed on the Paris Agreement on Climate Change. The Paris Agreement sets specific targets for each party to reach by 2030. The Track II Climate Change Agreements Working Group is exploring how all parties in the region can reach their targets through cross-border cooperation. Water-energy exchanges, knowledge and technology transfers, and joint research and pilot demonstration projects can all be tools to enable a more aggressive timetable for reaching climate change targets. These new regional understandings can then be leveraged for wider cooperation on other topics of mutual concern such as emergency response networks, public health cooperation and advances in regional infrastructure development. The objective of this Working Group is to find common ground with Israel's neighbors around climate change action and look for opportunities for cross-border cooperation which can enhance each jurisdiction's efforts to meet climate change targets. The Working Group strives to establish a regional framework for ongoing discussions about cross-border cooperation in climate change mitigation and adaptation to climate change.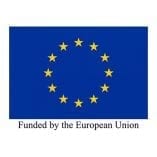 The Track II Environmental Forum was initiated in 2016 to enable key civil society organizations and individuals who represent both state and non-state actors to discuss, negotiate, and develop practical cross-border strategies to facilitate formal and informal environmental agreements between Israel, Palestine and Jordan. The concept underlying the Track II Forum is a departure from traditional peace-building efforts in the region (Track I), which have aimed to establish over-arching peace agreements. We believe that by promoting initiatives taken at the professional level, we can catalyze positive change on the ground and in the political arena.
Track II Environmental Forum News Brief – September 2022
Track II Environmental Forum News Brief – January 2023
Track II Environmental Forum News Brief – April 2023
To read the April News Brief on our blog, click here