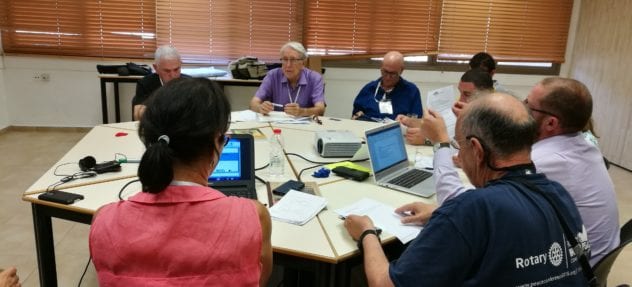 The Track II Forum currently operates through the following working groups:
This working group is developing a regional Climate Change Adaptation Center. This resource will enable local cooperation for more effective responses to climate change and support building long-term communication between Israel, Jordan and Palestine around this subject. In addition, the Climate Change Adaptation Center will improve the collection and access to related data, provide personnel trainings, improve coordination between organizations, and promote public awareness about the impacts of climate change.
This working group is developing a remote sensor pilot project. The remote sensors help farmers monitor water for irrigation. Through a mobile app, local farmers can remotely monitor water parameters for irrigation to improve the efficiency of irrigation systems and the use of treated effluent for irrigation. A centralized database will be developed to gather the data from users' smart phones, and this database will ultimately be used to assist governmental water planning and policy.
This working group focuses on the wastewater treatment process in the West Bank. Currently, data on wastewater generation, collection, and treatment is being contested and jointly reviewed by Israeli and Palestinian officials. This working group hopes to resolve these wastewater data disparities by establishing bilateral protocols for collecting and analyzing this data.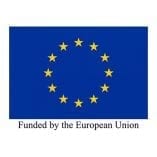 The Track II Environmental Forum was initiated in 2016 to enable key civil society organizations and individuals who represent both state and non-state actors to discuss, negotiate, and develop practical cross-border strategies to facilitate formal and informal environmental agreements between Israel, Palestine and Jordan. The concept underlying the Track II Forum is a departure from traditional peace-building efforts in the region (Track I), which have aimed to establish over-arching peace agreements. We believe that by promoting initiatives taken at the professional level, we can catalyze positive change on the ground and in the political arena.
Track II Environmental Forum News Brief – September 2022
Track II Environmental Forum News Brief – January 2023
Track II Environmental Forum News Brief – April 2023
To read the April News Brief on our blog, click here