The Friends of the Arava Institute and Jewish National Fund are privileged to honor David Eisenberg as a Guardian of Israel recipient. Please join us Sunday, September 21st at 10:00am for a beautiful brunch at Elm Bank, a Massachusetts Horticultural Society site in Wellesley, Massachusetts. Following the brunch David will lead those of us up for cycling on an afternoon ride along the beautiful MetroWest trails. To find out more about the event please read below!
[toggle title="Award Brunch & Afternoon Bike Ride"]
The event will be held Sunday, September 21st, 2014 at Elm Bank, in Wellesley, Massachusetts. The program will begin at 10am with brunch being served at 10:30am. For those who are interested there will also be an organized bike ride in David's honor the afternoon starting at 1:00pm.
The Arava Institute and Jewish National Fund, intend for the proceeds from the event to enable the Arava Institute to construct an outdoor classroom, in memory of David's nephew, Guy Bar-Yosef and in honor of the Israel Ride. This amphitheater will provide an educational space for students, researchers and visitors to hear about the projects in the adjacent research park, learn about regional environmental issues, and gain a better understanding of the environmental challenges the Arava Institute is working to solve through research and teaching.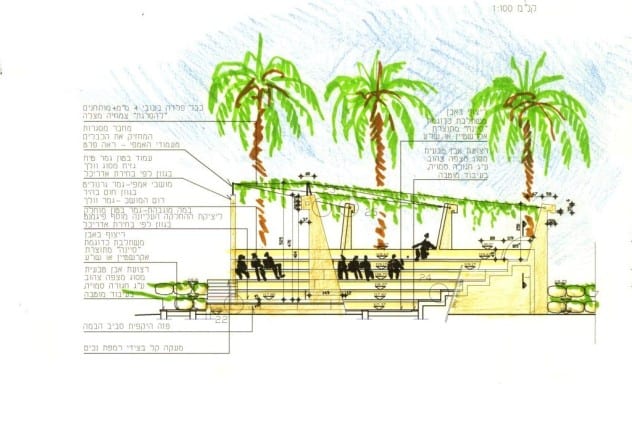 [/toggle]
[toggle title="Become An Event Sponsor"]
Event Sponsorships – Please consider supporting the event as a sponsor. Sponsorship levels include: Gold: $7,200, Silver: $3,600 Bronze: $1,800. If you are interested please contact either Friends of the Arava Institute, National Executive Director Branwen Cale or JNF New England Director, Sara Hefez
For general event inquiries please contact Sara Hefez (617) 423-0999 ext. 811[/toggle]