On September 13th-14th, the Arava Institute for Environmental Studies will hold its second annual conference promoting environmental agreements between Israel, Palestine and Jordan, including participation of American representatives, and other foreign representatives; environmental experts from Jordan and Palestine; researchers and alumni of the Arava Institute. The conference will address the advancement of cross-border environmental agreements between Israel, Jordan and Palestine, as well as urgent environmental issues that influence the wellbeing of all citizens of the region and the advancement of an end to the conflict while promoting the peace process. For more information click here
For live updates follow us on Facebook and Instagram.
---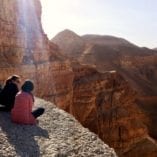 Join us on our exciting Beyond Border Tour April 23 – May 1, 2018!  This small group journey through Jordan, Israel, and the West Bank goes off-the-beaten track to delve into the complex cultural and environmental realities in the Middle East.
Learn More
---
The Arava Institute is a leading environmental and academic institution in the Middle East, working to advance cross-border environmental cooperation in the face of political conflict.
Apply Now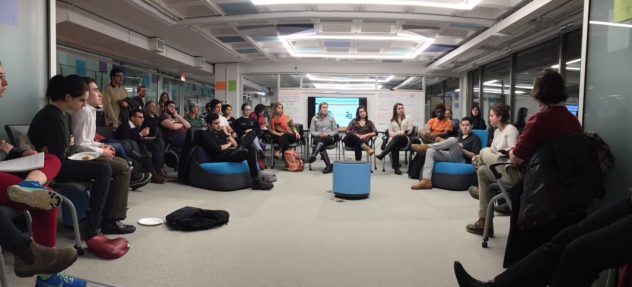 Come meet us at your university
Fall 2017 Alumni Tour
During October and November 2017, two Arava Institute alumni will be visiting universities and communities throughout the US to speak about their experiences studying environmental cooperation at the Arava Institute.
Click here for more information.
Save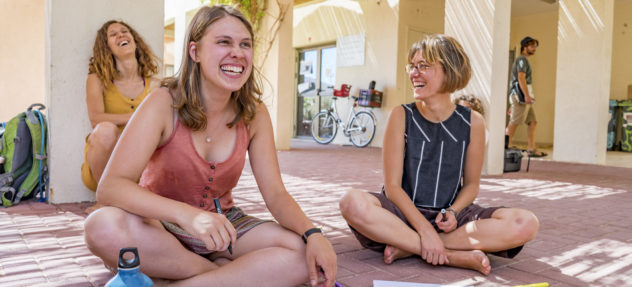 Now available
Student Brochure
The 2017-2018 Student Brochure is now available!
Check it out here, or request a hard copy.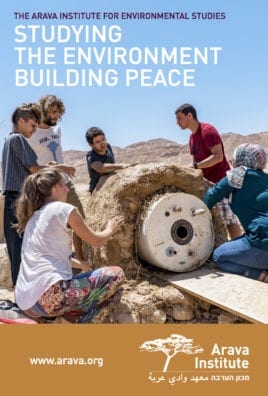 Save