During the month of July, a group of recent Arava Institute alumni lived in Jisr az-Zarqa in the North of Israel to learn Arabic and enjoy a first-hand experience of life in a Bedouin town. Danielle Golan shared with us some thoughts on the process through which they went.
The year that I spent at the Arava Institute was one of the most eye-opening, meaningful and challenging years of my life thus far. Not only were the academic courses insightful and incredibly interesting, the student body quickly transformed into a community of people from many different walks of life, growing and learning from one another. I developed a deeper understanding of my identity and myself by reflecting on the stories and identities of my fellow classmates, my friends.
Near the end of my second semester, many of us dwelled on a similar question: How and where can we continue this learning process, where do we go after our time at the Institute? It quickly became obvious to the majority of the Jewish Israeli students that the most important step to take is to invest time and energy into learning Arabic. The inability to speak with another in their mother tongue will hinder most productive communication, and communication is key.
The idea of learning Arabic in an intensive, immersive manner excited all of us greatly and eased the pain of the semester coming to an end, knowing that at least thirteen of us would continue living and learning together for another month.
We got in touch with people in the beautiful village of Jisr az-Zarqa and the thirteen of us were graciously hosted in the home of a local couple, Sara and Nazmi, and immediately welcomed into the family and the village. Two amazing women from Gesher leAravit (bridge to Arabic) taught us for six hours a day in the village youth center's classroom. I came with a basic knowledge of Arabic that I learned from the Madrasa online platform, and from my Jordanian and Palestinian friends at the Institute. Over the month I learned how to read, write, and improved my speaking skills incredibly.
But our experience was far from a conventional, one month language program. It was so much more than that. It would be fair to say that our presence in Jisr Az-Zarqa raised a few eyebrows among friends and family back home, as well as the locals of the village; it's no secret that Arabs and Jews seldom live together in Israel and, generally speaking, live in segregation. On my first day in the village I had questions and doubts about how we would be received in a place a few years ago I would most likely have avoided due to fears and prejudices I denied holding.
By the first evening, Sara and Nazmi's daughters and granddaughters were already coming into the living room to invite us to the wedding happening across the street. The following month was a combination of weddings, traditional henna ceremonies, celebrations, feasts, and countless interactions with children, teens, and adults who were as eager to meet and speak with us as we were with them. The hospitality and kindness that we were met with is unmatched. Never have I felt such collective warm generosity as I did during my time in Jisr Az-Zarqa.
Now that a few weeks have passed since the end of our immersion experience, I am beginning to understand the meaningful effect that it had on me. Not only has the Arabic language transformed from an incomprehensible noise in the background to an overwhelmingly relevant and present part of my life in Jerusalem; this authentic experience allowed us to be more exposed to a people and rich culture that we have generally been conditioned to stay away from.
I am beginning my new chapter of life in Jerusalem more knowledgeable and connected, after the year in the Arava Insitute and the month in Jisr Az-Zarqa. I hope and highly recommend for this initiative to continue for Israeli students of the Arava Insitute in the years to come, for I have yet to experience something as raw and meaningful.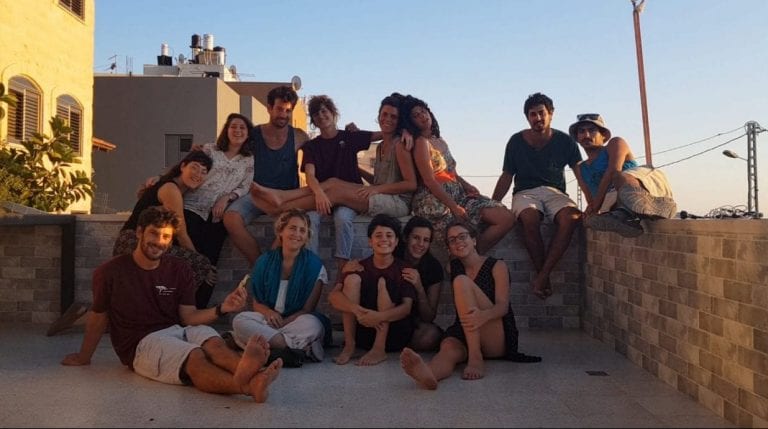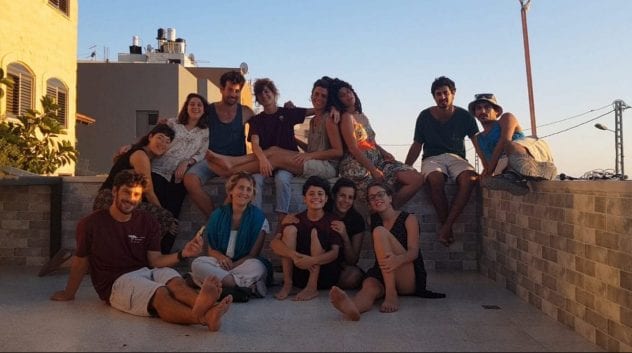 Submitted by Danielle Golan Tobias