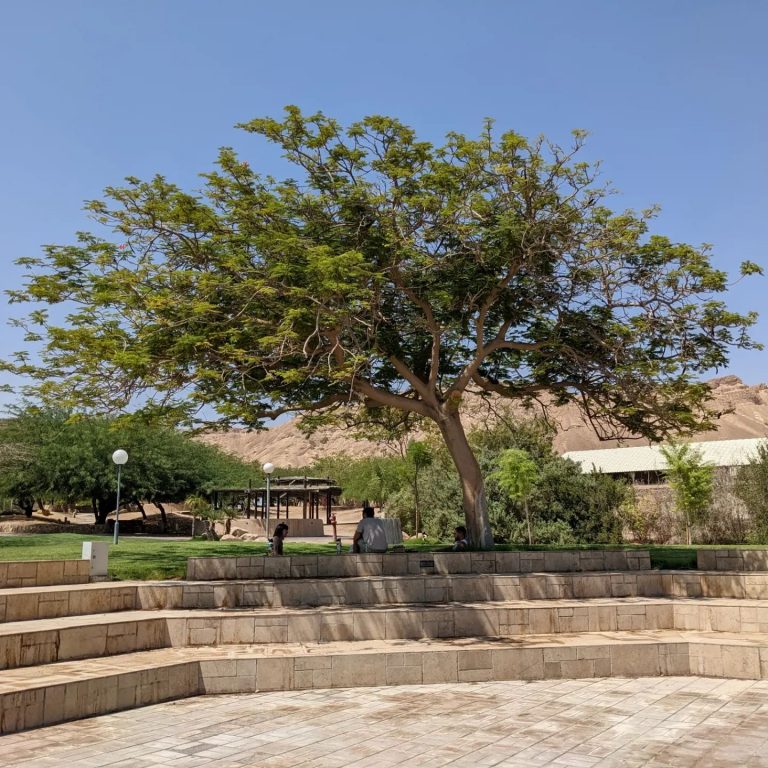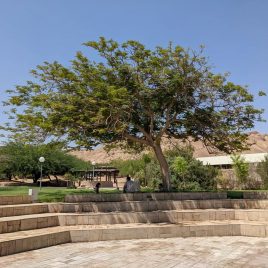 Last week we welcomed the students and interns of the Fall 2022 semester to the Arava Institute. This semester includes 43 participants from Israel, Palestine, Jordan, the US, Brazil, Kenya, Sudan, France, Denmark, and the Netherlands, who will be studying and living together on our campus for the next four months.
They spent the first few days of orientation getting to know each other, the Kibbutz Ketura community, the academic program, and the immediate surroundings, including a regional trip to Mount Ayit, and the Nahal Kasui sand dunes. This week students began academic classes, while interns started meeting with their supervisors and beginning work on their research projects.
We're excited to be offering the new course Global Resource Geopolitics: Natural Resource Development and Conflict this semester, taught by former Institute Executive Director, Dr. David Lehrer. Dr. Lehrer has just returned to the Institute after spending the 2021-2022 academic year on sabbatical at Boston University as a Postdoctoral Associate in the Elie Wiesel Center for Jewish Studies and an Israel Institute Teaching Fellow. The course will provide students with the tools needed to understand today's complicated and interconnected world of climate change, natural resources, economics, and geopolitics.
We wish our new students and interns a great semester at the Institute, and look forward to sharing the next few months with them.