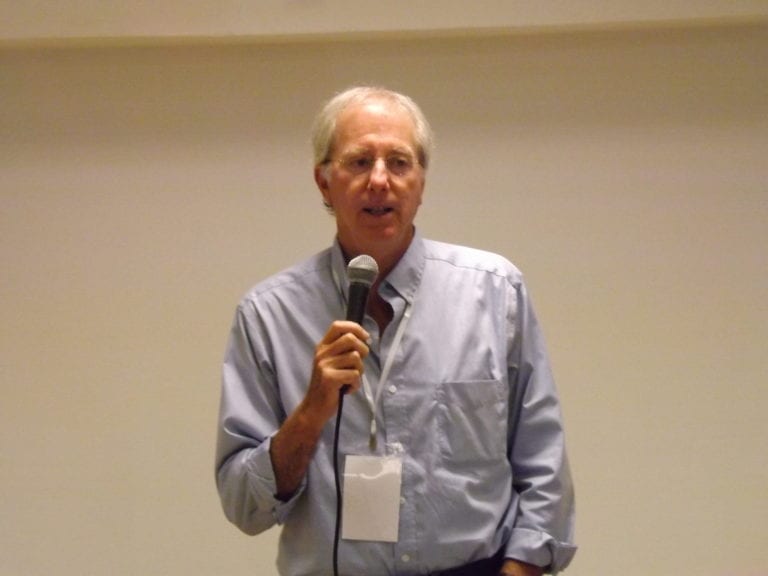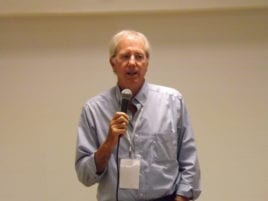 Last week the Public Council of the Arava Institute hosted Ambassador Dennis Ross, former Middle East Convoy of the United States for a special salon meeting at the house of Public Council members Oriella Ben Zvi and Daniel Ben Simon.
Ambassador Ross presented his view on the current political situation in the Middle East, and expressed his belief in the importance of civil diplomacy initiatives such as the Arava Institute's Track II Environmental Forum, which constitute a crucial platform for Israelis and Palestinians to come together and tackle on-the-ground challenges in the absence of a government peace process. "I do believe that the chances of heading off another war go up dramatically if there are some immediate projects on the ground in Gaza related to electricity, water, and sewage, because it'll show that life can get better," he said.
The event was well-attended by Public Council members and Arava Institute alumni. The Israeli Public Council was launched in 2013 to raise awareness of the work of the Arava Institute in Israel, and to increase financial resources from Israeli sources. It brings together prominent Israeli academics, artists, politicians, journalists and other public figures who are committed to transboundary dialogue. Members of the Public Council meet several times a year for a variety of cultural and academic activities, and participate actively in major milestone events of the Institute.