Despite challenges in crossing borders and the situation on the ground, the Spring 2023 semester is officially underway! This semester we have 50 students and interns enrolled—Israeli, Palestinian, and Jordanian students and interns along with ones from Morocco, Belgium, China, the Netherlands, Kenya, Sudan, Germany, and the US. Cathie Granit, academic program director and member of Kibbutz Ketura, welcomed the students with the following motivating words:
I want to start by sharing a quote with you from a man that I very much admire. His name is Dr. David Attenborough. His voice is like the theme song to my school childhood memories, he brought the natural world alive for me.
"It seems to be that the natural world is the greatest source of excitement; the greatest source of visual beauty; the greatest source of intellectual interest. It is the greatest source of so much in life that makes life worth living."
Another source of great joy for me is bringing people together. For more than 25 years the Arava Institute has brought Jews, Arabs, and others from around the world together to study the environment—the natural world we all share.
Those who know me, know that I'm an eternal optimist. Well, I try to be, even in the hard times, and we have plenty of hard times in this part of the world. But honestly, with the state of the region, the state of humankind, and the state of the planet, it is difficult to be an optimist, to stay hopeful, and to keep pushing forward.
The last couple of weeks has been hard at the institute. It is important to say that it was most difficult for our Palestinian students who were waiting to receive an answer about their permits, and who did not give up even when the requests were denied. Yesterday afternoon when we finally got confirmation that the appeal was successful, I was so relieved. But minutes later the relief turned into anger. I was angry that we had to fight so hard for something as basic as bringing you here to learn and love together.
Anger is a mixed and complex emotion. Maya Angelou a brilliant American poet and civil rights activist once wrote:
"If you're not angry, you're either a stone, or you're too sick to be angry. You should be angry. You must not be bitter. Bitterness is like cancer. It eats upon the host. It doesn't do anything to the object of its displeasure. So, use that anger, yes. You write it. You paint it. You dance it. You march it. You vote it. You do everything about it. You talk it. Never stop talking about it."
I think Maya Angelou is right about anger. We should use it, but we should not let it make us bitter. We should use it to fuel our creativity and our desire for environmental and political change. There was a lot of anger today outside the Israeli Knesset and it is a good thing.
So, let's put anger aside for a moment. It is amazing that you are here. Tonight, we start our semester and our journey together. Some of us know one another and some are strangers, but we are all on this journey together. Like all journeys, especially ones that sometimes challenge our ideas about ourselves and others, I can promise you that there will be ups and downs. During the "down" times you may feel confusion, anger, despair, and frustration at the huge task ahead of you, and you may even feel these things about one another. Change is hard.
But then, you will have other times, the "up" times, when your reason for being here will be crystal-clear and you'll understand the importance, and power, of what you are accomplishing here, just by being together. You will feel inspired by the stories and by the passion of your classmates, and you will inspire them. You will fully understand and appreciate that you are part of such a unique group of amazing people who believe in working together, not separately, for a better future for themselves, and their planet. You are the only ones doing this! Take a breath and think about it, Wow. I wish you luck and success in your journey, in the coming semester, and our shared vision for a healthy, peaceful, and sustainable environmental future.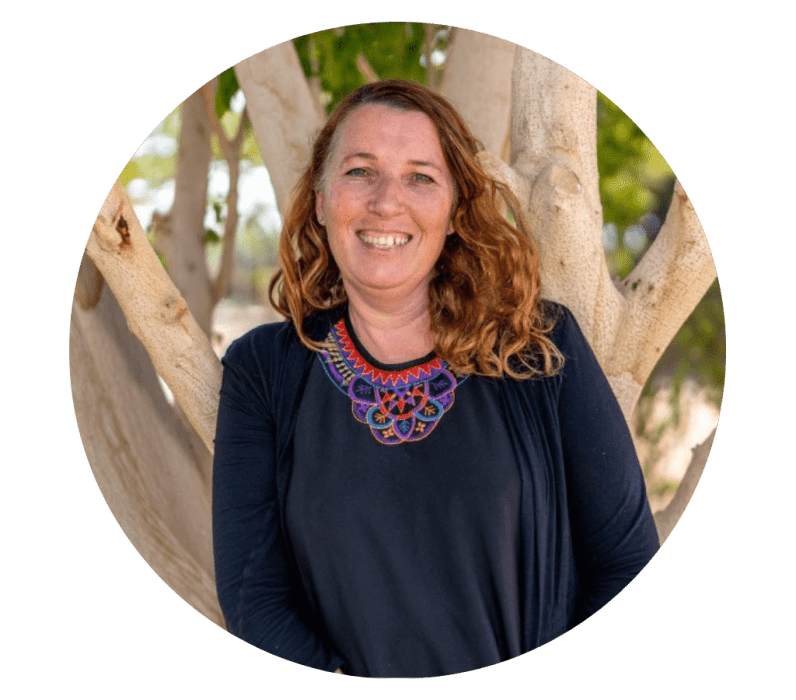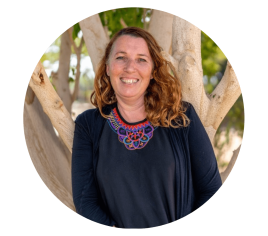 Cathie Granit has been working for the Arava Institute since 2007 where she has been able to utilize her background in education and psychology.  Cathie is the Program Director in the Arava Institute's academic department. She was born and raised in Chirstchurch, New Zealand and first came to Israel in 1997.  At this time she was fortunate enough to live on Kibbutz Ketura, along with students who had joined the second year of the Arava Institute. This gave her a unique perspective on the student experience and inspired her desire to be part of the Arava Institutes' work and vision. Cathie is a member of Kibbutz Ketura, where she lives with her husband and three children.