Austin Corona, 25, from Colorado, USA, spent the Spring 2022 semester as an intern at our Center for Transboundary Water Management. In this blog post he reflects on his time at the Institute, and the experience of leaving this 'special bubble'.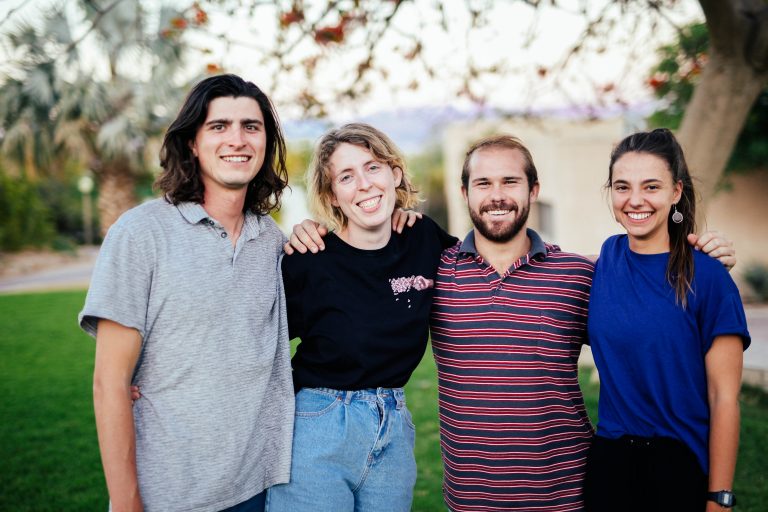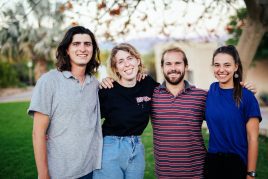 My last few moments at the Arava Institute were a blur – literally. I was in a rush to catch a flight, and I had to leave earlier than the other students and interns. While everyone else was still cleaning out their kitchens and bedrooms, I was racing around campus trying to say goodbye to as many people as possible. Of course, I was weeping the whole time.
From my first days on the Institute campus, I grabbed ahold of an energy that I didn't let go of until I returned home to Colorado in the US. At the same time, I might say that energy grabbed ahold of me. When I envisioned myself at the Institute, I expected I might have been lonely, holed up in one of these "caravans" I had been told about (I imagined an old mobile home creaking in the desert wind on the edge of the world), poring over my research materials and journaling deep into the night. But when people first began to arrive at the Institute, screaming and laughing and joking and hugging and beginning to unpack their great big personalities, I realized that I had no idea what that semester would bring.
I never expected I would learn basic carpentry at the Institute, but I did. I never expected I would learn a little German at the Institute, but I did. I never expected I would read the Bible through an environmental lens at the Institute, but I did. I questioned my own beliefs, and I helped other people question theirs. I explored landscapes that made me feel small and vulnerable, and I met people who made me feel the same way (in a good way, of course).
These days, I wonder if it was all a dream. Back in my daily life, I have almost nothing to remind me that the Institute and the Kibbutz are real, except for my memories. I reach out to my friends, and that helps, but I feel like even they are wondering whether our experience was real. Now, we've re-entered a world where people cling to their singular truths, something we could not afford to do at the Institute. Sometimes I feel as if my feelings and perspectives are being tested and strained. Part of me wants to close my heart, to go back to the way I was before. That would be simpler. That would be easier.
But that's only half the story, because even if the Institute is a bubble, and even if we all have to re-engage with the outside world, we don't have to lose what we learned with one another. I now feel empowered to gain more from my own world. I take the tools in listening, partnership, compassion, honesty, openness, and courage that I learned at the Institute, and I find that they are not just applicable in the Arava. These are tools that empower me to engage more deeply with everyone I meet. These tools allow me to be more responsible, more attentive, and more accepting in my dialogues with people everywhere.
I think that is the hidden lesson we take from the Institute. The Institute is not actually really a bubble, but more of a magnifying glass. Through the lens of the Institute, we can see each other and our world differently. It's a mistake to assume that leaving the Institute means leaving its lessons and its spirit behind. Wherever we go, we take it with us. We carry it in how we talk, how we think, and how we relate to others. We spread the love.