We are excited to invite you to the final event of Mazra'ah, an Alumni Innovation Program project, on Monday, July 17th, at 18:00 in Be'er Sheva. Please register here to attend the event.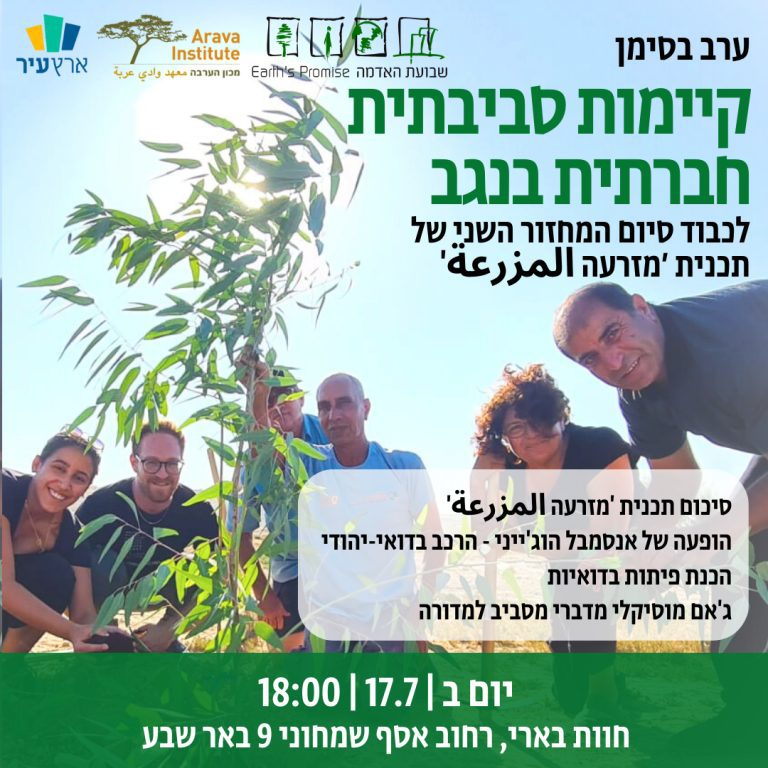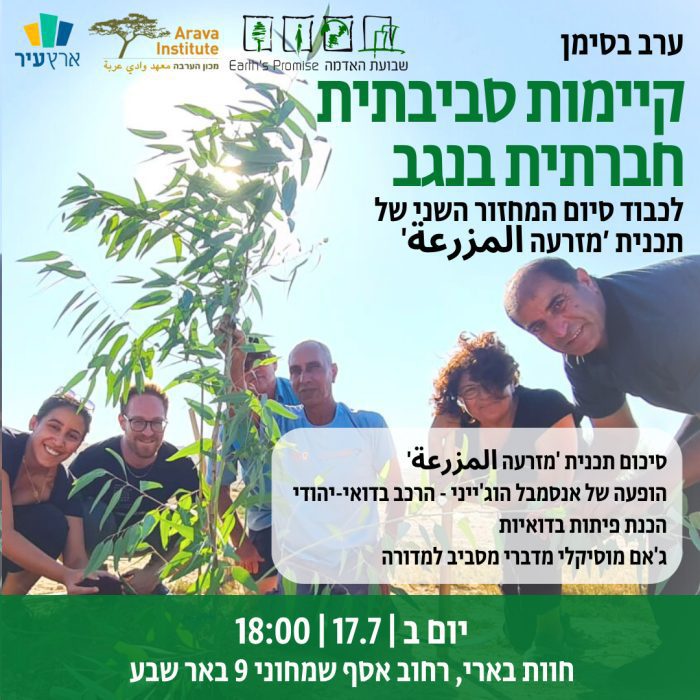 Mazra'ah is a program initiated by Earth's Promise that aims to foster mutual learning and cooperation between diverse groups of Negev/Naqab residents on topics such as ecological agriculture, traditional food production, medicinal herbs, and indigenous knowledge. Mazra'ah's first pilot program was led in cooperation with Wadi Attir – a sustainable farm emphasizing Bedouin traditional values and know-how. The project aims to increase the promotion of shared society, mutual respect, and tolerance within the Negev/Naqab region through a Jewish-Arab program that builds on the common ground of interest in agriculture, sustainability, and traditional knowledge. It is generously funded through the Arava Institute's Alumni Innovation Program by Ethan Grossman, and the United States Institute of Peace. 
The Alumni Innovation Program enables alumni to engage in cross-border and cross-cultural business, and social initiatives creating a network of relationships that support sustainability and stability in the Middle East. The goal is to empower alumni to fulfill the mission of the Arava Institute, and build bridges between people in the region based on their mutual environmental concerns. The program has two components: seed funding for eligible projects, and a mentorship program.