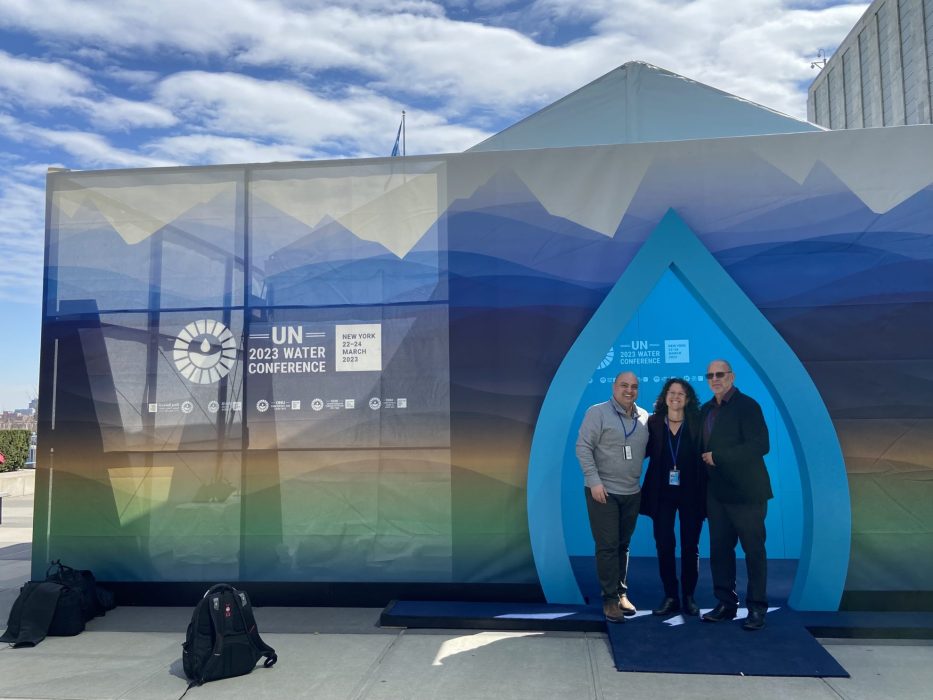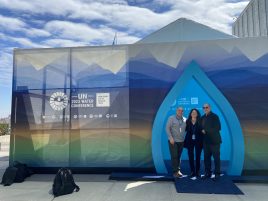 Billions of people worldwide still live without safe drinking water and sanitation, even though both are human rights according to the United Nations. For the first time in a generation—the last UN Water Conference was held in 1977 in Argentina—the UN hosted a water conference at its headquarters in New York City. The response was immense, almost 10,000 people from around the world participated and the halls of the UN were packed! 
The delegation from the Arava Institute included an Israeli, a Jordanian, and an American, and our side event, "A New Era in Water Intelligence: Driving Collective Action," was one of only 200 events chosen from 1,300 applicants. As the only accredited Israeli NGO with a side event, our inclusion emphasized the Institute's contributions to transboundary water management and regional cooperation.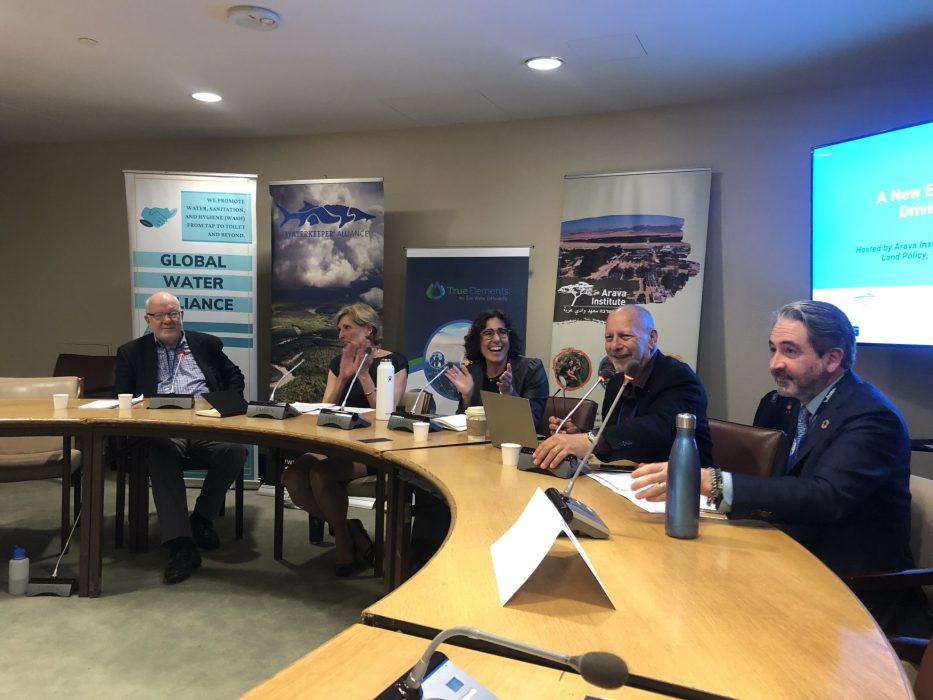 Participating on behalf of the Arava Institute was Dr. David Lehrer, the Institute's Director of International Development and former executive director. "A New Era in Water Intelligence" was facilitated by Faith Sternlieb of the Internet of Water Coalition and featured panelists Christiaan Morssink of Global Water Alliance, Kim Nelson of True Elements, and Marc Yaggi of Waterkeeper Alliance. Discussion focused on challenges to achieving shared water data and intelligence and panelists focused on the forces aligning to drive this change forward, spotlighting how water intelligence can be used for equity-focused public policy decisions.
"We cannot afford to politicize water, we have to find common ground and wastewater is a possible bridge."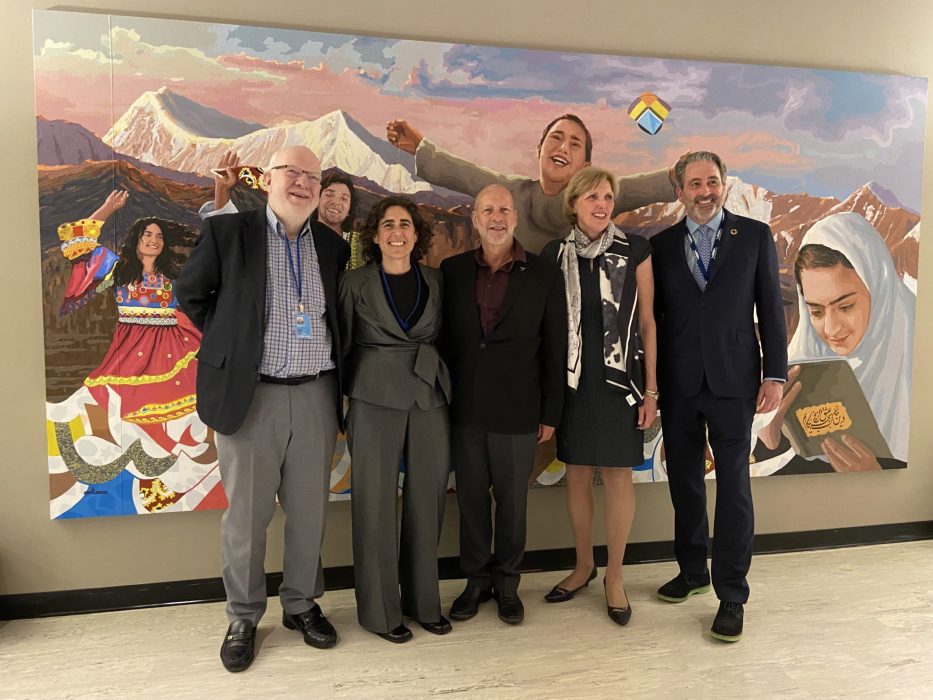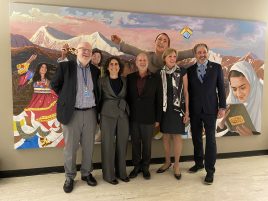 Kim Nelson described the three key factors in water governance and security: 1) trust, 2) resilience, and 3) security. David Lehrer subsequently highlighted that in Israel and Palestine, wastewater is a potential bridge for building trust, cooperation, and security. For more than 20 years, the Arava Institute has been working on this challenge, advancing research and technology to address challenges related to water scarcity and reuse, particularly amongst populations living off the grid. Today, over 45% of the world's population does not have access to proper sewage treatment, while in the West Bank that number is 65%.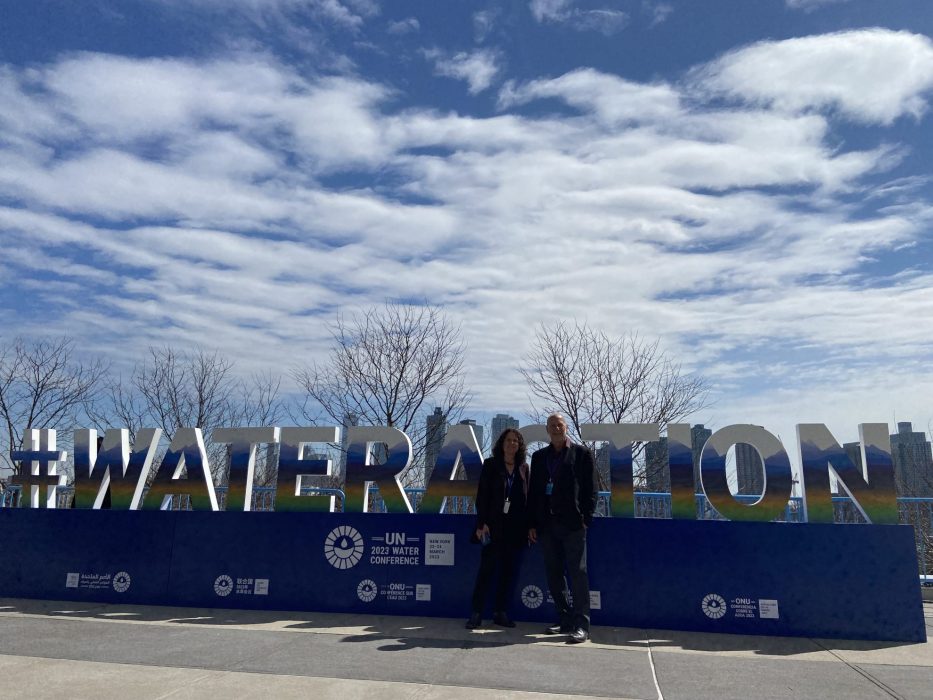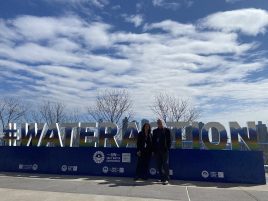 One of the main outcomes of the conference was the creation of a Water Action Agenda consisting of "voluntary commitments of countries and stakeholders to meet the global water-related goals and targets." Our panelists fittingly ended with a call to action, emphasizing that the next step for democratizing water intelligence must involve indigenous voices and perspectives—they know what questions should be asked and what data should be gathered and used for analysis—along with the voices of youth as future water stewards. Stay tuned for a follow-up panel in a few months to check in on our progress!
Did you miss the livestream of our panel? You can watch the recording here: https://www.youtube.com/watch?v=P1rxnCkkCOc.