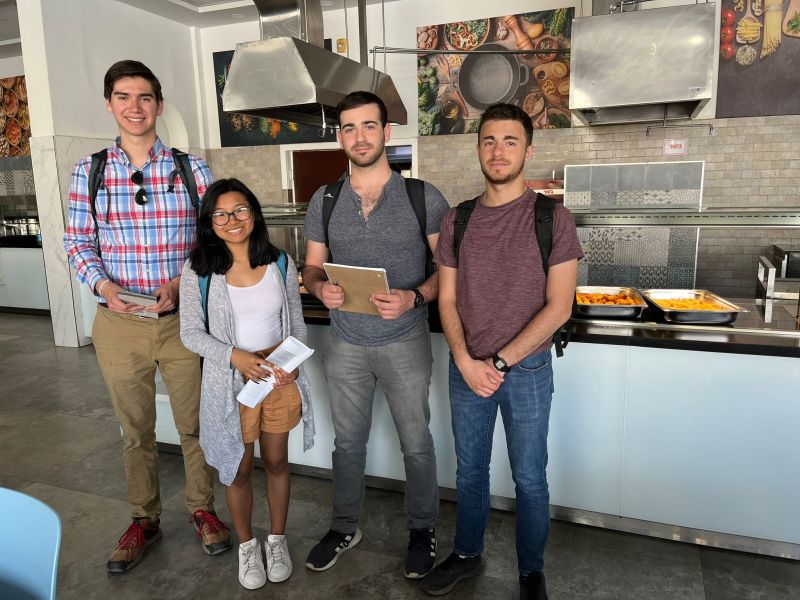 Last week, our 25 visiting student-interns from Worcester Polytechnic Institute concluded their study program at the Arava Institute, and as has been the case 7 years running, their time here at the Institute was highly productive.
In a previous post we described the projects that the visiting WPI students were slated to work on. We'll now highlight the progress they made in those projects. The results are truly impressive.
In the project on automating the detection of jackals and foxes in the Arava Valley, WPI students helped local researchers implement a machine learning algorithm that automated the image sorting process. Over 90% accuracy in classifying "jackals", "foxes", "other", and "empty" was achieved! 
In addition, the two Argan-related projects produced astounding results. The first project looked at developing a faster and more efficient method for separating sediment from argan oil. WPI students experimented with solutions until they discovered that a centrifuge could accelerate the process from three weeks to one hour, truly a game-changing process improvement. The second Argan-related project looked at improving the manual crate sifting system for sorting argan nuts by size before the cracking process. This is necessary, as the cracking machine struggles with large size variance and nuts with multiple kernels. WPI engineers designed and built a proof-of-concept sorting machine to aid in scaling up production. The resulting machine increased sorting speed by 290% faster while maintaining a level of accuracy comparable to the sifting crates.
Other successful WPI projects included an environmental audit on a local beer manufacturer's brewing process, advancing medjool date research using a date sorting machine, as well as piloting a greenhouse gas emissions audit protocol for the City of Eilat's Environmental Unit.
We are sure that the WPI students found their experiences as fulfilling and meaningful as we did, and look forward to many more years of cooperation.