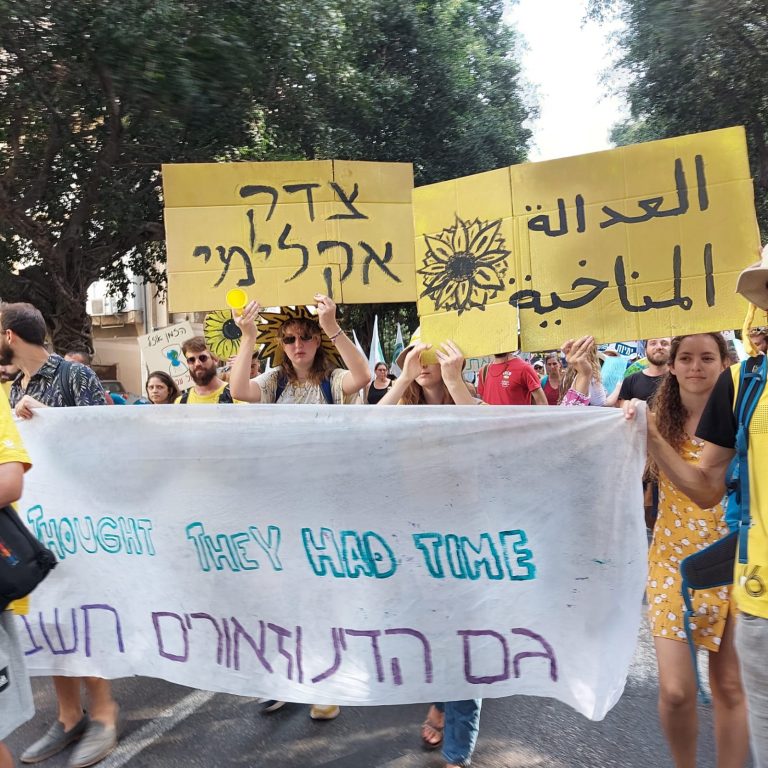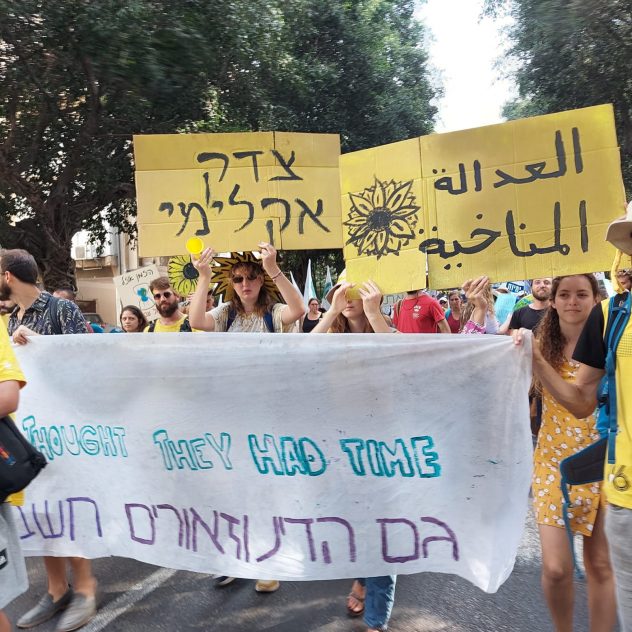 Arava Institute Executive Director Dr. Tareq Abu Hamed, and Deputy Director Eliza Mayo are attending the 2021 United Nations Climate Change Conference (COP26) in Glasgow as part of the official Israeli delegation. Dr. Clive Lipchin, Director of the Center for Transboundary Water Management, is also participating in the  second week of the conference. Follow this post for regular updates and reflections from Eliza Mayo.
Wednesday, November 3rd
On Wednesday I traveled to Edinburgh for a meeting of women working in the renewable energy sector with Israel's Minister of National Infrastructures, Energy and Water Resources Karine Elharrar. Elharrar made international news earlier during the week when the UN failed at first to accommodate her as a government minister needing to arrive in her wheel chair. Together with Israel's ambassador to the United Kingdom, Amb. Tzipi Hotovely, Elharrar hosted an intimate meeting and networking opportunity to share ideas and thoughts about the energy sector in Israel, and discuss the COP meetings with us. I brought up issues of access to solar power in Area C of the West Bank, in Gaza, and in the Palestinian Authority.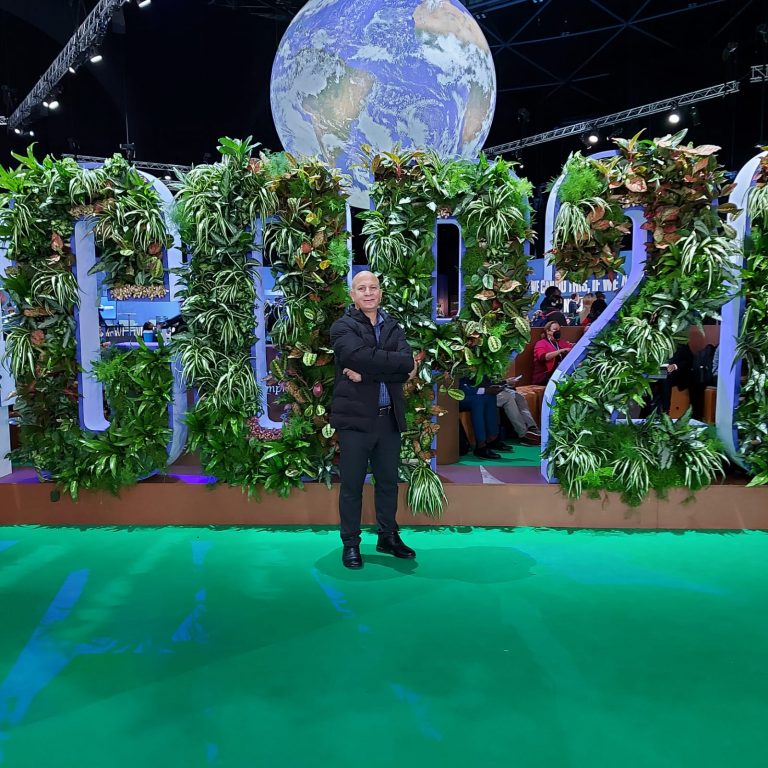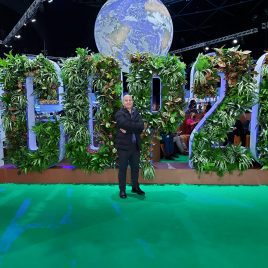 Parallel to this meeting, Dr. Tareq Abu Hamed attended an event at the Moroccan Pavilion in the conference Blue Zone on the African Youth Climate Hub. This is a coalition of over 10,000 African youths and young adults who foster youth leadership for climate activism, and an important connection for the Institute. Later during the day he also attended a session on Education and Youth Empowerment which discussed the dearth of climate curricula in schools. In the late afternoon, he was interviewed by Jakir Manela, CEO of Hazon, and Nigel Savage, Founder and Former CEO of Hazon, for their podcast COP26: Sound the Call.
After my morning meeting, I returned to the Blue Zone for a very interesting discussion of the Youth Environmental Alliance in Higher Education on catalyzing communities of future leaders: collaboration, research, and action. The panel began with the question: What are the most challenging barriers to student/youth optimism regarding climate change? How can we overcome these? Barriers discussed included the feeling that one person alone can't produce change, and that it may be too late to make a change. Panelists felt that a solution-based approach could help, as well as, of course, real progress by government leaders at the COP meetings. "Getting Youth together in one place is so critical to building momentum and creating energy," said one of the presenters at the panel. At the Arava Institute we know this to be true for our work too.
I ended my day partaking (once before leaving) in typical Scottish street food – fish and chips with pickled onions and a fizzy beverage called Irn Bru, which, as described to me by Scottish delegates to the conference, is most definitely "an acquired taste".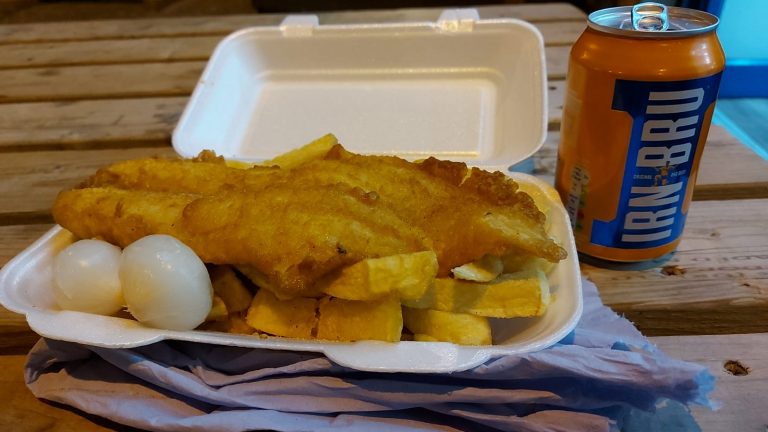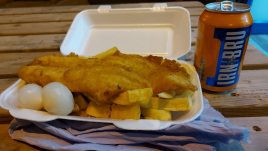 Tuesday, November 2nd – People are the story
The story of being at COP26 would not be complete for me without talking about the people here. First of all, there are tens of thousands, a very odd and jarring experience after a year and a half of social distancing efforts during a pandemic. It took about an hour to enter the conference's main area, the blue zone, on Tuesday morning. We were crowded into to a relatively small area, snaking slowly back and forth, a mosaic of people, all masked, some waiting patiently, some less, chatting in a multitude of languages into cellular devices. So chatting with random strangers while in queue for entry, for security, for lunch, is not a small part of the COP experience for me. It gives a tidbit into the life work of many different people who are with passion and concern acting for the world in a wide variety of ways, professions and approaches.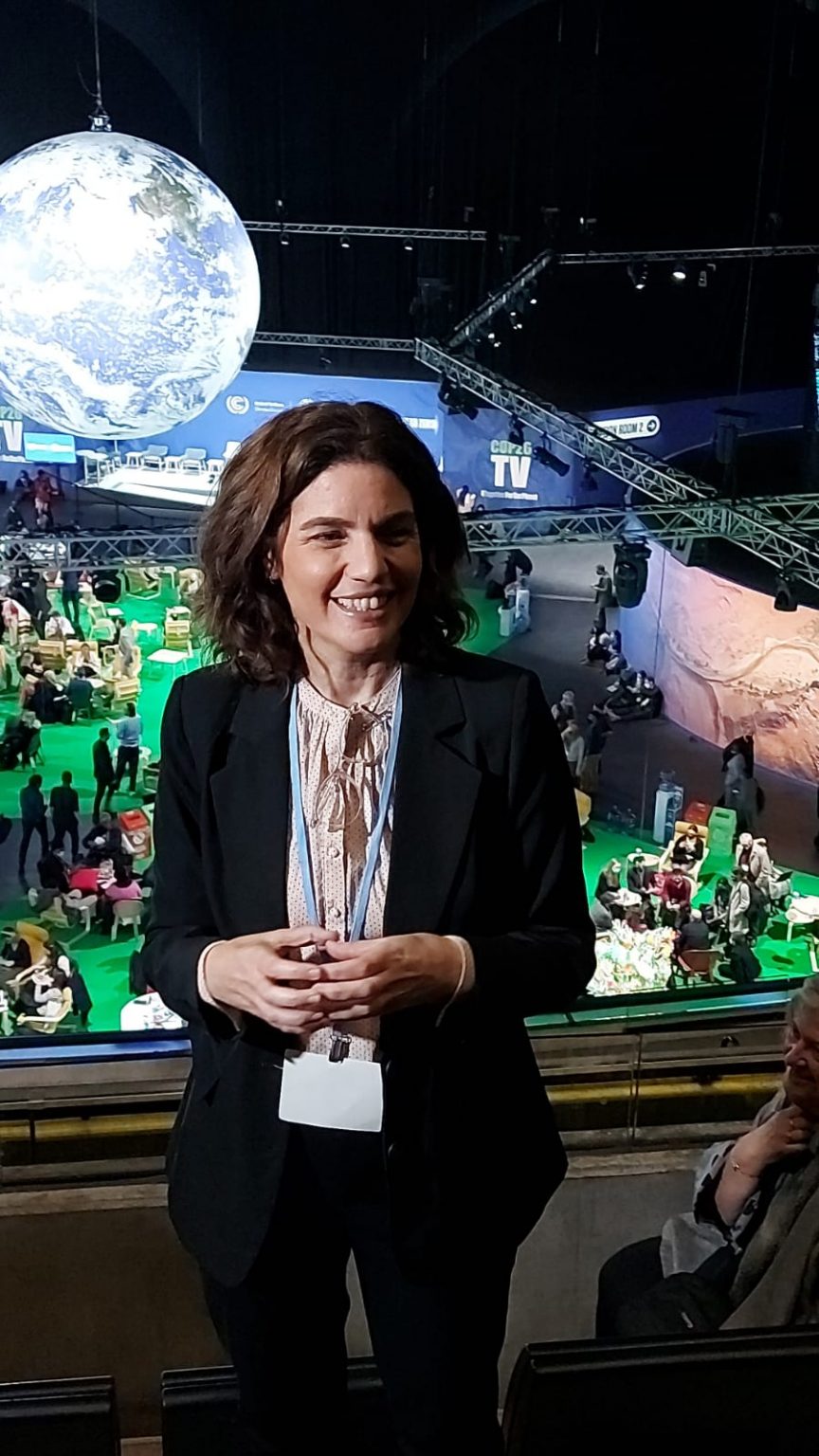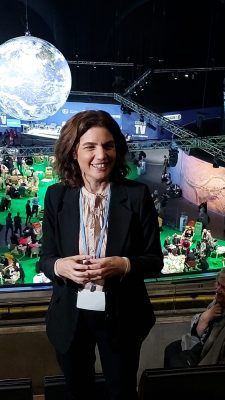 The Israeli civil society delegation met Tuesday morning with Israel's Minister of Environmental Protection Tamar Zandberg. She stressed the importance on all levels of meeting in person and not virtually. While pointing out the significant government progress in setting ambitious goals for the country, she discussed with us the importance of Israel passing a Climate Law. Dr. Tareq Abu Hamed asked about cross-border cooperation in our immediate region, with the COP platform being an excellent opportunity to meet neighbors we might not meet otherwise.
After speaking with Zandberg, Dr. Abu Hamed attended a session in the EU Pavillion on the Cypriot-led initiative for climate action in the Mediterranean, while I joined part of an interesting presentation on Egypt's transition and net zero goals in their energy sector.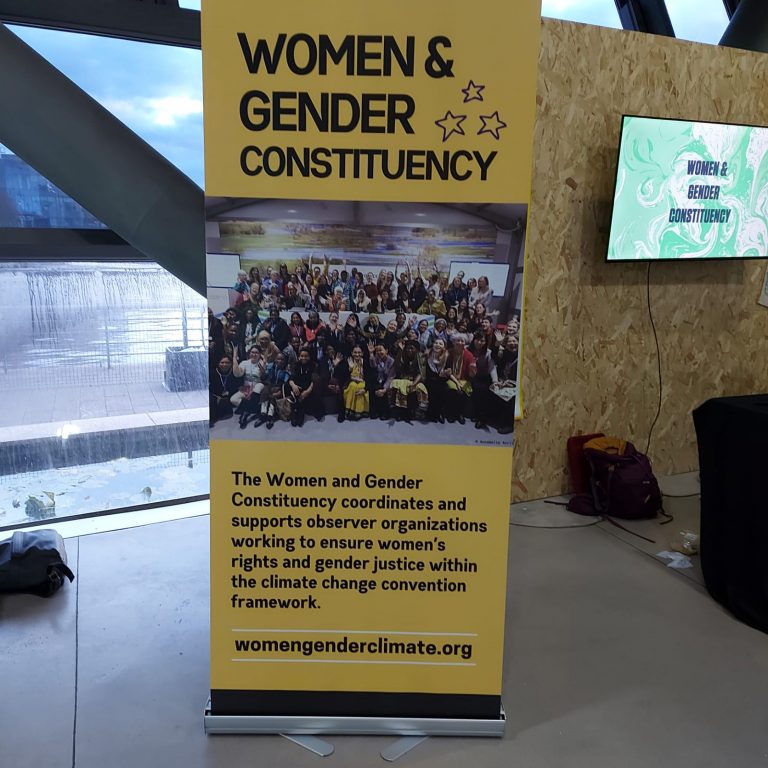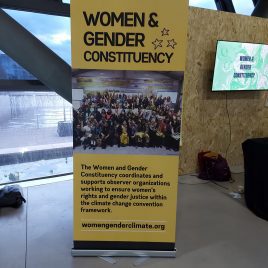 In the green zone of the conference, there are the booths of all the corporate sponsors of the conference, real corporate giants like Unilever and Microsoft, as well as Scottish Power, and the like. Next to them in an odd juxtaposition are a series of smaller NGOs and initiatives full of people doing important work on the ground, such as EcoSynagogue. I spoke with women from a gender and climate change initiative, a coalition of indigenous peoples, and very passionate representatives of Save the Children.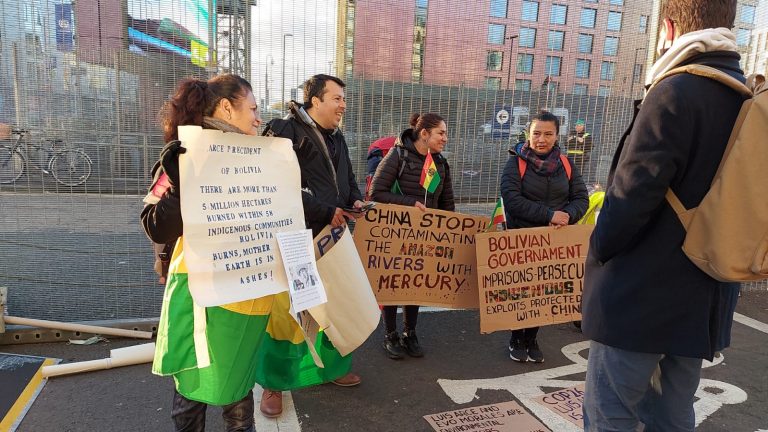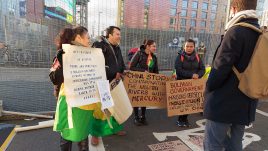 Outside the main official blue zone area gather a variety of humans whose mode of trying to change society is to stand in creative protest with signs and costumes. Some messages are global while others focus on local action. At any given moment one could find a silent vigil for the Earth, a protest for Palestinian national justice, a protest against the Bolivian government's exploitation of indigenous people and contamination of the Amazon rivers, a protest against China's coal extraction, Extinction Rebellion climate actions, and much more.
Sir David Attenborough addressed the world leaders late yesterday as a "people's advocate" to the conference. His speech was broadcast on screens throughout the conference in both zone venue sites. He spoke beautifully about what governments need to do now to commit to change the course of the planet and humanity in a just way, stressing that cooperation is necessary to achieve this. "If working apart, we are a force powerful enough to destabilize our planet, surely working together, we are powerful enough to save it."
Monday, November 1st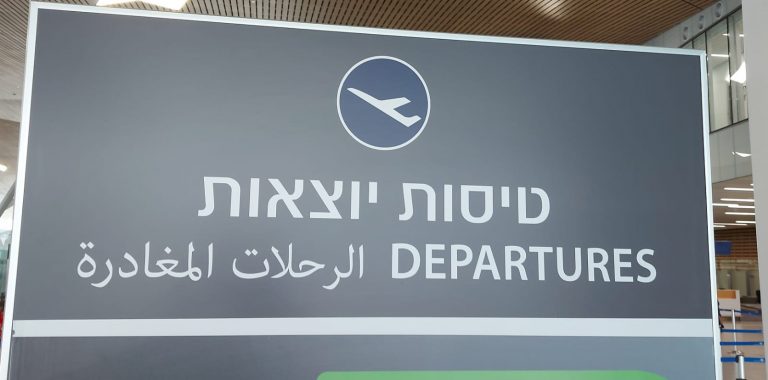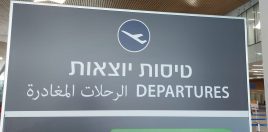 Having been on three flights in the last day to get from the Arava to Tel Aviv to London to Glasgow, I can't help but wonder this morning, even with carbon offsetting, about the connection between personal and global responsibilities.
Judaism teaches that when you save a life, it as if you have saved the world. COP26 represents the hope that we will save the world in order to save lives and the planet.  It's a cliché but true. 
The Arava Institute's work centers on individuals and communities, locally and on a cross-border regional level. We maintain partnerships and connections in our immediate region of Israel –Palestine-Jordan, and with partners in the wider Middle East, the Mediterranean, and worldwide.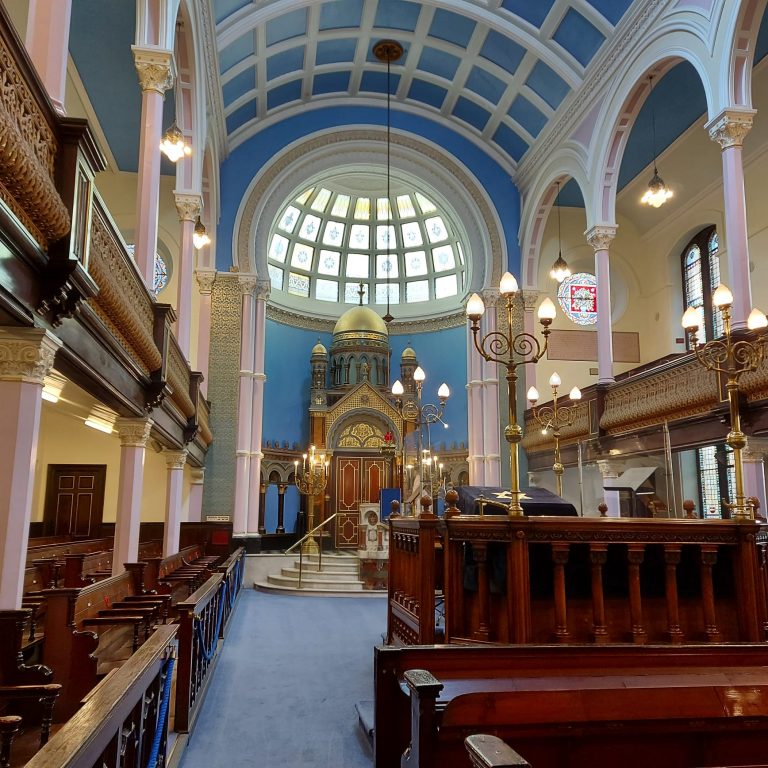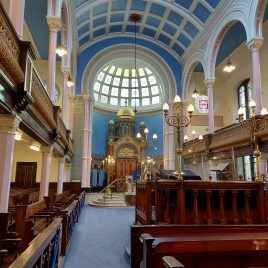 Partnership, connection, and cooperation are at the core of our work. So it felt appropriate to begin my COP26 experience at a brunch for Jewish delegates sponsored by the Board of Deputies of British Jews, Eco Synagogue, Commonwealth Jewish Council, and Glasgow Jewish Representative Council, at the Scottish Jewish Heritage Center at the beautiful historic Garnetthill Synagogue. 
The Institute's day-to-day work does not focus on the global macro-level. For me, that level gets confusing and feels remote. However, it is clear that we must maintain a view of and commitment to all the levels of action. Countries of the world must commit to "net zero" emissions to limit global warming to a 1.5 °C temperature rise by 2050; in doing so we must keep in our sight the individual humans, animals and plants that are at the highest risk. Our work in climate change adaptation and resilience in local off-grid communities matters as well. My personal moral commitment to these issues influences my approach to the topic on the micro-level within my life. In today's complex interconnected world, we must hold and act on all of these in our lives and work.
Sunday, October 31st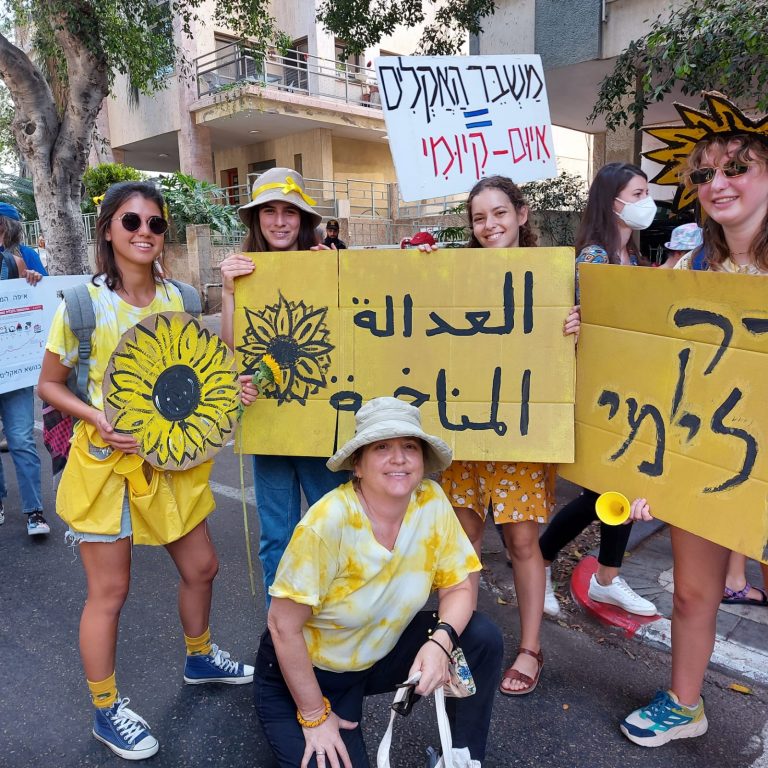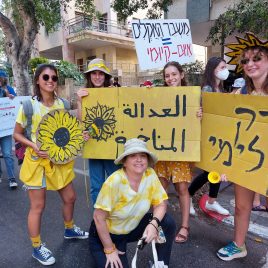 Last Friday I participated in the Tel Aviv Climate March with some of the Institute's current students and alumni. I was inspired by their commitment and hope for change, for a healthier, better, and more just life for all, which led me to think about what can be learned from the approaches to climate change at different levels in order to build resilience. Our students chose to march in yellow and decorated with sunflowers as the international symbol for climate justice. Like the sunflower is resilient to climate change, we are aspiring to create resilience for nature and the most vulnerable parts of society and humanity who will be heavily affected by climate change. 
As we are leaving today to Glasgow, we are hoping to expose the Arava Institute's important transboundary environmental work, learn more in-depth about other approaches, and initiate new international partnerships in our mission to face the climate crisis.
COP26
In 1992 

the United Nations Framework Convention on Climate Change

was agreed upon as a framework for international cooperation to combat climate change and mitigating its impacts. The treaty has since been updated repeatedly, and the signed countries have met 25 times at the Conference of Parties (COP). From Oct. 31st to Nov. 12th, 2021, 196 countries and the European Union will be meeting in Glasgow, Scotland, for COP26, after the conference was postponed last year due to the COVID-19 pandemic.
The latest UN Climate Change report from August 2021 determined that human activities have unequivocally warmed the planet, and that climate change is now widespread, rapid and intensifying. There does however remain a chance to continue battling climate change if global emissions can be cut to "net zero" by 2050. The 2021 meeting of the world's leaders is therefore a central opportunity to discuss crucial steps to achieve this goal.