An event in memory of Dr. Noam Segal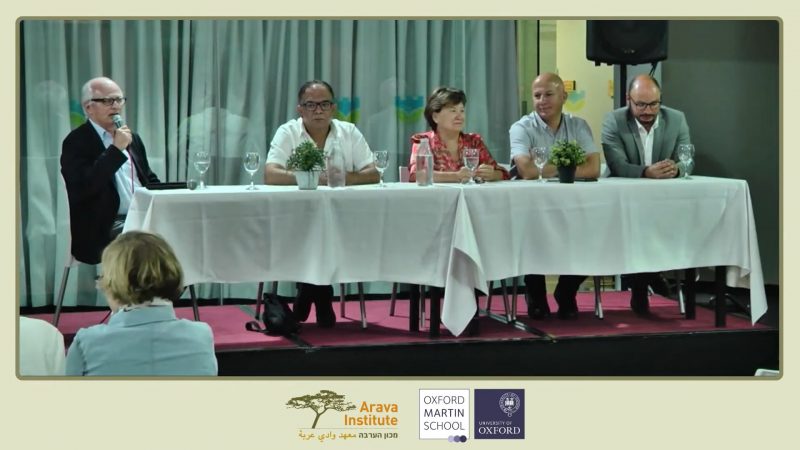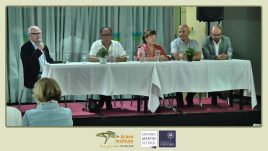 On July 3rd, the Arava Institute and the Oxford Martin School (OMS) hosted a public event in memory of our colleague, Dr. Noam Segal, on Applied Environmental Diplomacy: Pathways to Sustainability in the Jordan River Basin in Tel Aviv. The event was attended by approximately 60 people in person, and was also broadcasted online.
The evening provided an opportunity for sharing and discussion around the joint research carried out as part of the Track II Environmental Forum, into water and energy security in the Middle East. In particular the research focused on regional assessments of water and energy resources, and capacity achieved through cross-border cooperation between Israel, Jordan, and Palestine. This project models the nexus of water and energy infrastructure, in order to assess current and future resource management options at the regional transboundary level. The team's technical and diplomatic work to date was presented, as well as plans for future research and policy engagement.
The program, hosted by Amb. Daniel Shek, member of the Track II Joint Implementation Committee, and a long-time supporter of the Arava Institute, began with words in memoriam of Dr. Noam Segal, by Noam's father, Peretz Segal.
Dr. David Lehrer, Arava Institute Director of International Development, then gave an introduction to the Track II Environmental Forum. Dr. Lehrer emphasized the need for bottom-up on-the-ground environmental projects to improve people's lives, prove the efficacy of cross-border cooperation and build trust in the face of political conflict.
Prof. Richard Caplan and Prof. Jim Hall introduced the Regional Modeling Approach created by the Oxford Martin School. The program offers a unique way of analyzing current and future resource supply and demand in the Jordan River Basin and beyond. It combines official government data with regional expertise and understanding of resources, and an engagement process to both build credible understanding of current and future needs, and plan for future politically feasible resource and infrastructure options. Prof. Caplan and Prof. Hall pointed out that the trust built through the activities of the Track II Environmental Forum has been critical for the successful OMS research activities in the region.
Additional members of the research team proceeded to present their findings regarding water and energy management in the Jordan River Basin as part of their interim report. It is clear that cooperative planning and management hold significant benefits to communities, governing authorities, and the environment. It is not only more cost efficient, but also more sustainable from an environmental and human point of view.
The evening concluded with a panel on Regional Risks and Opportunities with Dr. Tareq Abu Hamed, Arava Institute Executive Director; Dr. Gil Murciano, CEO of Mitvim, the Israeli Institute for Regional Foreign Policies; Dr. Deborah Sandler, Chair of the Track II Environmental Forum; and Dr. Shaddad Attili, Lead Negotiator for Water at the Negotiation Department of the PLO. The panel discussed the lessons learned from the Arava Institute's applied environmental diplomacy approach in the Middle East, and how these can be applied on a broader scale in international relations.
In his concluding words Amb. Daniel Shek thanked the supporters of our diplomacy and research activities, and emphasized the fact that Regional Cooperation has become a "real buzzword" in Israel and worldwide in the last few years. While the experience of the Track II Environmental Forum puts us in a unique position to discuss such cooperation, it is important to remember that our own region is still far from environmental and political stability, and this is where we must focus our efforts.
We thank our partners and supporters for making this event, and all our applied environmental diplomacy activities possible thus far, and in the future.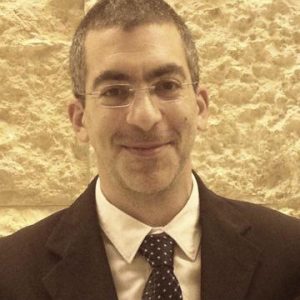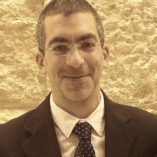 This event was held in memory of Dr. Noam Segal, Arava Institute alum (2001-2003) and research fellow at Oxford University, who dedicated his academic activities to the water-energy nexus in the Middle East, focusing on Jordan, Israel and Palestine, exploring strategies for sustainable and renewable energy policy in the region. Dr. Segal sadly passed away in 2019 after a battle with cancer.