Campus Life Team
The Campus Life Team consists of the Campus Life Director, the Campus Life Coordinator, and two Program Associates. The Program Associates are alumni of the program. They live on campus with the students and work with the Campus Life Director and the Campus Life Coordinator to run the program.
Campus Life Director
Aviv Saad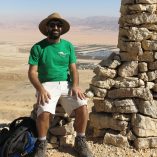 Aviv Saad grew up in Givatayim in the center of Israel, today he lives in Kibbutz Ketura with his partner Gili and their son. He holds a Bachelor's degree in Humanities and Literature from Tel Aviv University. Before working at the Institute, he ran informal educational programs as part of Educating for Excellence, the Israeli Scouts, and the Kibbutz Grofit afterschool program. He has also been an Emissary for the Jewish Agency in Los Angeles, and lead the Garin Tzabar program for young Americans joining the IDF. Aviv moved to the Arava region in 2019, and enjoys riding bicycles, practicing yoga, and hiking through the area.
Campus Life Coordinator
Maggie Singermann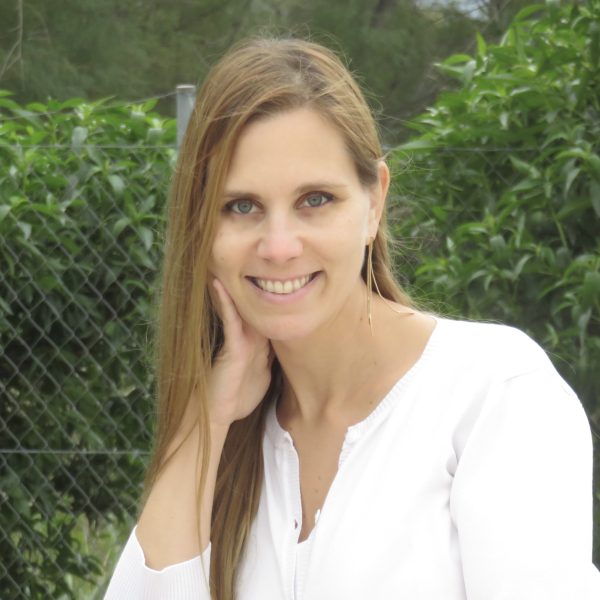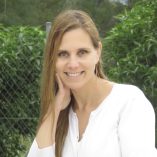 Maggie Singermann grew up in Buenos Aires, Argentina, and has been living in Kibbutz Ketura with her husband and two sons since December 2021. She is a sociologist, a professional ontological coach specialized in body work, and a mindfulness and yoga teacher. In Buenos Aires Maggie worked in the research and non-formal educational field. In her free time, Maggie enjoys travelling, meditating, working with her body, and spending time with her family and friends.
Program Associate
Emma Peister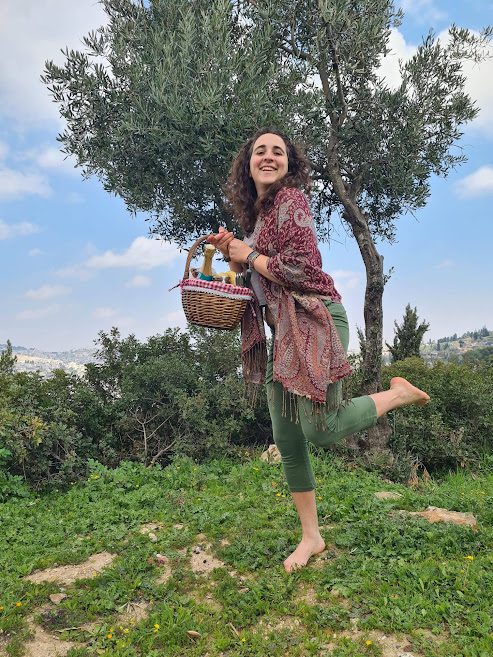 Emma Peister, originally from Boulder, Colorado, USA, studied at the Arava Institute in the Spring of 2018, and moved to Israel in the summer of 2022. She holds a Bachelor's degree in Environmental Science from SUNY ESFת and has worked in environmental canvassing, outdoor education, and organic/ biodynamic farming. In her free time, Emma enjoys hiking, painting, playing baritone ukulele, practicing yoga, and dancing.
Campus Life Activities
Outside of their academic schedule, students frequently take part in a variety of extracurricular activities including desert hiking, yoga, gardening, camping, mud building, music and horseback riding. There are regular potluck dinners, festive meals and religious and secular holiday activities, as well as culture, music and movie nights.
Each semester, students are encouraged to form their own activity groups based on subjects they want to teach and learn. Past activities have included conversational Hebrew and Arabic, salsa dance, gardening and environmental action, and creative writing.
Students are also invited to take part in Kibbutz events, holidays, and general activities. Students often mingle with kibbutz members and volunteers at the kibbutz pub and have the opportunity to be hosted by a kibbutz family for meals and coffee during the semester.
THE WEEKENDS
Although there are students on campus during the weekends and breaks, during the semester many students choose to travel, often being hosted in the homes of classmates or alumni that they meet on the program. The Arava Road, or Highway 90, runs just outside the main kibbutz gate, with buses going south to Eilat (a resort city on the Red Sea that borders Aqaba, Jordan) and north to the Dead Sea (two hours away), Be'er Sheva (three hours away), Tel Aviv and Jerusalem (each four hours away). For a quicker get-away, students visit a neighboring kibbutz called Yotvata, which is famous for its delicious ice cream and chocolate milk, made fresh from Yotvata's dairy.