Directed by Dr. Shmuel Brenner, the Arava Center for Sustainable Development (ACSD) aims to reduce poverty, enhance sustainability and empower communities by supporting locally driven, environmentally focused development programs worldwide. ACSD's mission is to provide global access to sustainable technologies and knowledge developed in the south of Israel.
ACSD is comprised of a partnership between three leading research and academic institutions located in the Southern Arava region of Israel's Negev desert. They include the Arava Institute for Environmental Studies, the Dead Sea and Arava Science Center, and the Southern Arava Agricultural Research & Development Station.
Through the alumni network, affiliations with Israeli and international NGOs, the center works on projects around the world designing and implementing small-scale, technology-based sustainable solutions to everyday environmental challenges.
RESEARCH PROJECTS INCLUDE: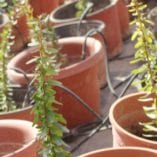 Furrows in the Desert (FID) is an agricultural development project introducing agriculture in north Turkana. The project builds local capacity in sustainable agriculture in order to create greater food production for food security and the generation of income. [Read more]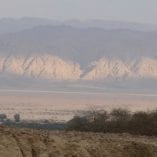 Many rural communities in the Negev, West Bank and Jordan suffer from a lack of municipal services. Organic waste disposal is of particular concern because animal and human waste often piles up at the edge of villages waiting to be burned. [Read more]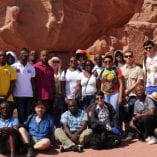 The Arava Center for Sustainable Development also collaborates on international training and skill building. Through Israel's Agency for International Development Cooperation (MASHAV) the center offers courses and training sessions to representatives from developing countries on sustainable development. [Read more]