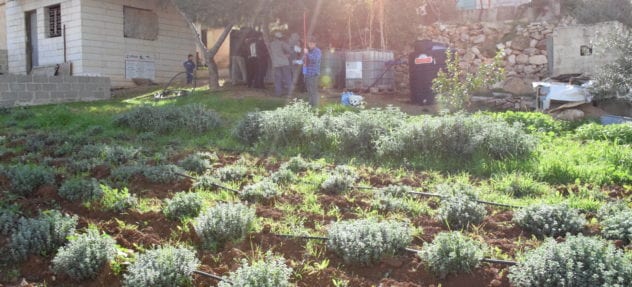 CONSERVE (Coordinating Nontraditional Sustainable Water Use in Variable Climates)
The Center was established in 2016 through funding from the United States Department of Agriculture's (USDA) National Institute for Food and Agriculture (NIFA) and their Water for Agriculture Challenge Area initiative. The long-term goal of the program is to solve critical water resource problems in rural and agricultural watersheds across the United States. 
The Arava Institute is one of a team of universities, governmental bodies and others, including the University of Delaware, University of Arizona, University of Maryland, the USDA and Cosmos ID, exploring non-traditional irrigation water sources that will enable agricultural producers to conserve groundwater and developing cost-effective, sustainable water treatment technologies to improve the quality of the water sources. The study aims to identify socio-behavioral, economic, and regulatory factors that impact the use of these sources and develop, implement, and evaluate on-farm treatment technologies for the safe and efficient use of non-traditional water. The knowledge gathered will be applied to local communities to engage people in experiential education and to teach, train and inspire future leaders.
The Center is the only non-US partner in the project and its role is to provide Israeli case studies on the reuse of wastewater in agriculture. Israel has been successfully reusing wastewater in agriculture for over 30 years, so there are many lessons that may be adopted by the US from The Center's experience.
Summaries of Water Quality Assessment 2019: